In today's fast-paced world, having a peaceful retreat right in your own backyard is a luxury that many seek. Transforming your outdoor space into a tranquil oasis not only provides a serene escape from the daily hustle but also adds value to your property.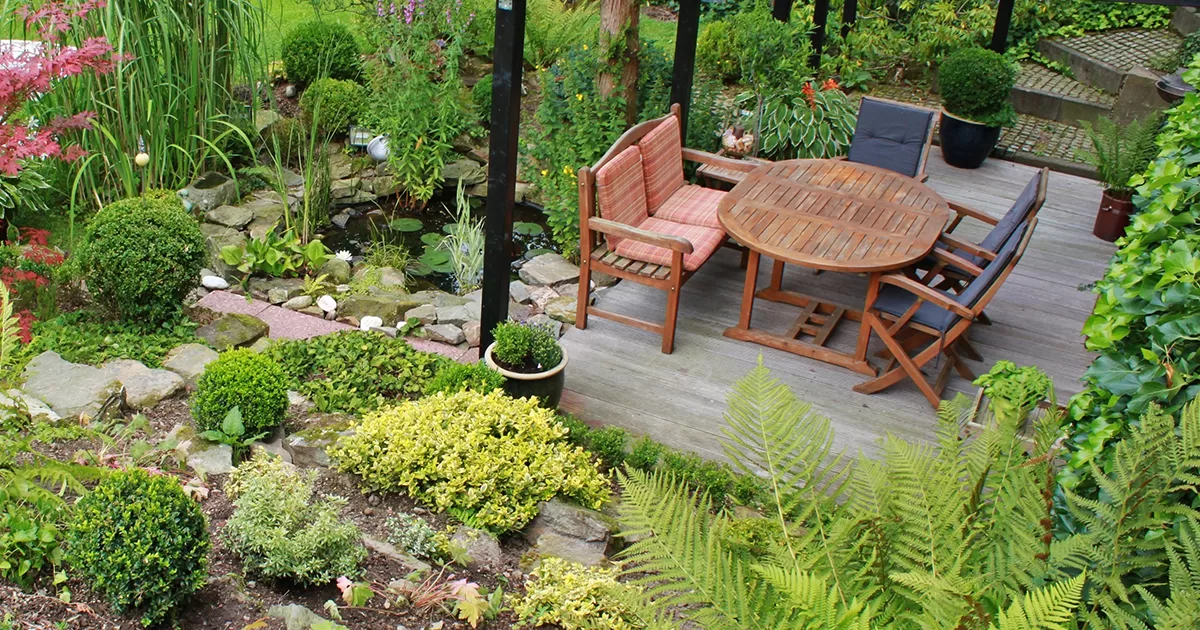 Whether you have a spacious garden or a cozy balcony, there are several simple yet effective ways to create your own backyard retreat.
In this article, we will explore six ideas that can help you turn your outdoor space into a tranquil haven. And for those looking to add comfort and relaxation to their retreat, the My Hammocks garden range offers a variety of high-quality hammocks and outdoor furniture to complete the experience.
Define Your Space with Landscaping
The first step in creating your backyard retreat is to define the space with thoughtful landscaping. Start by assessing the layout of your outdoor area and consider the natural features such as trees, plants, and existing structures. Determine which areas you want to highlight and which ones you want to conceal.
Strategically place plants, shrubs, and flowers to create a sense of privacy and serenity. Incorporate elements like garden beds, rock formations, or pathways to add depth and visual interest to the space. By carefully designing your landscape, you can create distinct areas within your retreat, such as a seating area, a meditation nook, or a cozy reading corner.
---
Read Also:
---
Install a Water Feature for Serenity
The sound of flowing water can instantly create a serene and calming atmosphere in your backyard retreat. Consider installing a water feature such as a fountain, pond, or small waterfall. The gentle trickling sound of water not only masks unwanted noise but also provides a soothing backdrop for relaxation.
Choose a water feature that complements the size and style of your outdoor space. For smaller areas, a tabletop fountain or a wall-mounted water feature can work wonders. Larger spaces may accommodate a pond with water lilies or a cascading waterfall. The presence of water adds a touch of tranquility to your retreat, making it a perfect place to unwind and recharge.
Create Comfortable Seating Areas
To truly enjoy your backyard retreat, comfortable seating is a must. Invest in outdoor furniture that suits your style and provides a cozy spot to relax and unwind. The My Hammocks garden range offers a wide selection of hammocks and outdoor furniture designed for ultimate comfort and durability.
Consider adding a hammock between two trees or sturdy posts, allowing you to gently sway and enjoy the gentle breeze. Alternatively, opt for a cozy outdoor sofa or lounge chair with plush cushions. Arrange your seating area to maximize relaxation and take advantage of any picturesque views your backyard may offer.
Incorporate Mood Lighting
The right lighting can transform your backyard retreat into a magical and enchanting space. Choose lighting options that create a warm and inviting ambiance. Soft, ambient lighting can be achieved through the use of string lights, lanterns, or solar-powered pathway lights.
Strategically place lighting fixtures to highlight focal points in your retreat, such as plants, sculptures, or water features. If you have a patio or pergola, consider installing outdoor pendant lights or fairy lights to create a cozy and intimate atmosphere for evening gatherings. The right lighting not only adds to the aesthetic appeal but also extends the usability of your retreat well into the evening.
Add Elements of Nature and Serenity
Embrace the beauty of nature by incorporating elements that evoke a sense of serenity in your backyard retreat. Introduce plants and flowers that promote relaxation and have a calming effect, such as lavender, jasmine, or chamomile. These aromatic plants not only add visual appeal but also infuse the air with soothing scents.
Additionally, consider adding natural materials like stone, wood, or bamboo o create a harmonious and earthy atmosphere. Use stone pathways or stepping stones to guide you through your retreat, or add a wooden deck or pergola for a cozy and inviting space. Incorporate natural textures and materials in your furniture and decor choices to further enhance the connection to nature.
To create a sense of tranquility, consider adding a meditation or yoga area to your retreat. Place a comfortable mat or cushion surrounded by plants and soothing sounds. This dedicated space allows you to connect with your inner self and find peace amidst the beauty of your backyard.
Embrace Privacy and Shelter
Privacy is essential in creating a truly relaxing retreat. Explore ways to create a secluded and intimate space within your backyard. Utilize natural barriers like hedges, tall plants, or bamboo screens to shield your retreat from neighboring views. Hang sheer curtains or install outdoor blinds to add privacy while still allowing light and airflow.
In addition to privacy, shelter is crucial to ensure your retreat is usable in various weather conditions. Install a pergola or canopy to provide shade during sunny days or to protect against light rain. This sheltered area can serve as an outdoor living room or dining space, extending the usability of your retreat throughout the year.
Conclusion
Creating a backyard retreat is a wonderful way to enjoy the beauty of nature and find solace in the comfort of your own home. By implementing these six simple ideas, you can transform your outdoor space into a serene oasis that enhances your well-being and adds value to your property.
Remember to carefully design your landscape, incorporate a water feature for serenity, invest in comfortable seating, utilize mood lighting, add elements of nature and serenity, and prioritize privacy and shelter. And for those seeking ultimate relaxation and comfort, the My Hammocks garden range offers a range of high-quality hammocks and outdoor furniture to complete your backyard retreat experience.
Take the time to create your own tranquil haven, where you can unwind, recharge, and reconnect with nature. Your backyard retreat will become a cherished space for relaxation, gatherings, and creating beautiful memories for years to come.