If you have an outdoor space and want to decorate it and utilize it perfectly, you might need to think about outdoor blinds.
We always envision blinds to be installed inside the house, but nowadays, there are many options for outdoor blinds that serve different purposes. Outdoor blinds look aesthetically appealing and will give your house the elegant look you're looking for.
If you're still wondering whether to install outdoor blinds or not, here are some reasons you definitely should.
Be a Host All Year Long
If you like to use your backyard or alfresco area to host small gatherings of family and friends, or to host house parties, you must forecast the weather to avoid unfriendly weather conditions.
No one likes to be under harsh sunlight or rain during a party, which ruins the mood for everyone. However, with outdoor blinds, you can host gatherings and parties all year long as the blinds protect you and your guests from the sun on hot days and provide a good cover under the rain.
You won't have to forecast weather and worry about what could happen when you install the outdoor blinds or a retractable roof, and you'll enjoy the party.
Utilize Your Outdoor Space Efficiently
Installing outdoor blinds on your patio, balcony, or other outdoor spaces could be used to segregate these areas into rooms. You could enjoy your breakfast in the morning on your patio without worrying about the weather and enjoy the view if you install clear plastic blinds.
The outdoor blinds give you the flexibility to design your outdoor areas the way you like without being restricted by anything. In Perth, the weather conditions change rapidly; you can even have 4 seasons in one day.
However, outdoor blinds will allow you to access your outdoor space any time of the year without regard to the weather. Additionally, installing outdoor blinds to create rooms in outdoor spaces is one of the most budget-friendly options available.
Privacy for Your Home
If many people pass by your home, or you have a nosy neighbor or your neighbor's house is far too close to yours, you may feel irritated that your privacy is invaded.
It doesn't feel nice to know that you're being watched in the comfort of your home, and you can't even enjoy your backyard as you wish to.
Outdoor blinds that are hard to see through solve this problem since they add an extra layer of privacy and protection from prying eyes. At night, it's easy to see through the windows of any house, so installing external window blinds will keep your privacy intact.
---
Read Also:
---
Outdoor Blinds Save Energy Costs
When the sun rays shine into your house through the windows, they transfer the heat inside, too. As a result, your house temperature will rise, and you'll need to use your air-conditioner to cool it down.
The professional technician at a2bwindowsandblinds.com.au explained that the outdoor blinds prevent the heat from entering your house in the first place by blocking sunlight, reducing the need to use an air-conditioner all day long.
In winter, you need to keep the temperature inside and prevent it from escaping; using high-quality blinds will help you keep the warmth inside. Cutting down on the air-conditioners' usage or heaters will subsequently save you money on electricity bills.
Think of outdoor blinds as an investment more than a cost, as they will save you money in the long run on electricity bills and other things discussed later.
Keep Insects Away
There are endless species of insects in Australia, and they can cause a headache if they enter your home easily. Rolling down your outdoor blinds will be the first line of defense against these pesky pests from coming into your home.
You can enjoy dinner on your veranda without taking protective measures against mosquitoes as they won't be able to have you as their dinner.
Offer Protection for Your Outdoor Furniture
Outdoor furniture is usually designed to withstand weather conditions, whether heat or cold. However, after prolonged exposure to external elements, the furniture will be prone to wear and tear no matter the furniture's quality.
Wooden furniture might rot after long exposure to rain, while metal furniture might rust. Similarly, continuous exposure to the sun and heat will damage the furniture and make the colors fade.
Outdoor blinds will protect your outdoor furniture from external elements, and your furniture will last longer; you won't need to change them very often. Additionally, the outdoor blinds protect your windows and internal furniture from various weather conditions, increasing their lifespan.
Improve Your House Design
Every house has its own identity when it comes to design and colors. You don't have to worry if the outdoor blinds will blend in with your existing design as there are various colors and textures to choose from.
The traditional blinds get boring after a while as they all look the same, but outdoor blinds complement the design of your house and give your house an elegant look to anyone passing by it.
It's easy to replace outdoor blinds if you need to change the design or do some renovations.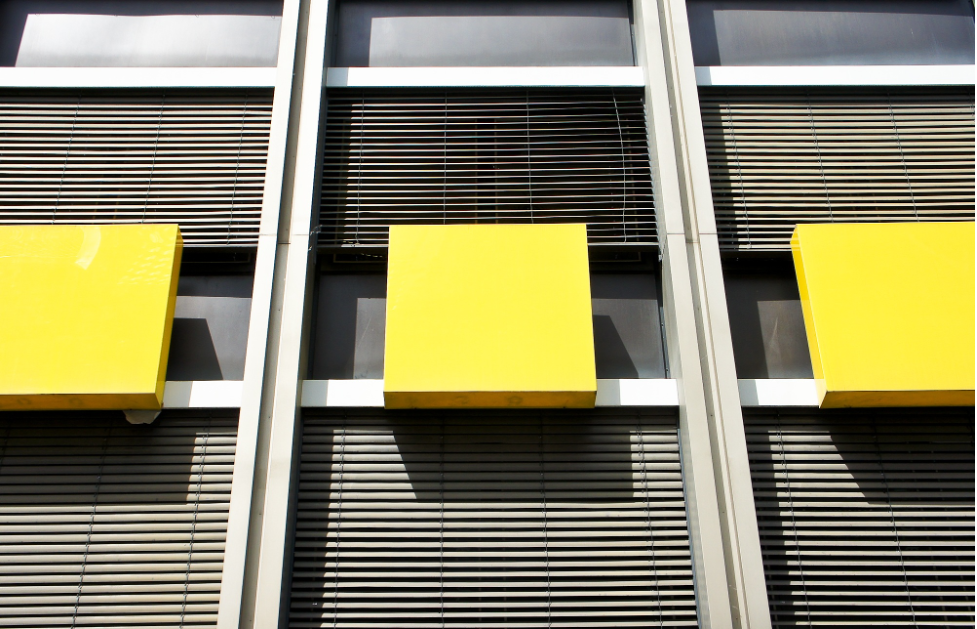 Manual or Automatic Blinds
There are manual outdoor blinds that you can control with a handle or a cord system, and they are easily operated and affordable. There are also motorized electric options, which will cost more obviously.
However, they can automatically be shut and opened whenever you want them to. The choice is yours to make, and in both cases, they are easy to use.
Outdoor blinds are a great addition to any house. Apart from improving your house's design, they also provide you with protection from the sun, rain, and other weather conditions.
Especially in Australia, where the weather is unpredictable, and the insects are countless, the outdoor blinds become a must-have instead of just an option. Enjoy your gatherings, parties, and intimate moments without worrying about anything that will ruin your night. Your home will soon be the envy of the neighborhood.