Imagine if you could get away from life's stresses on a whim and go to a place where you feel restored and rejuvenated.
Unfortunately, we all know that that's not a reality for many unless their happy place exists at home or at the office.
While you may not have the power to change your workplace to make your days stress- and hassle-free, your home is a completely different story.
Here, you can make changes of the relaxing and refreshing kind, starting with your backyard.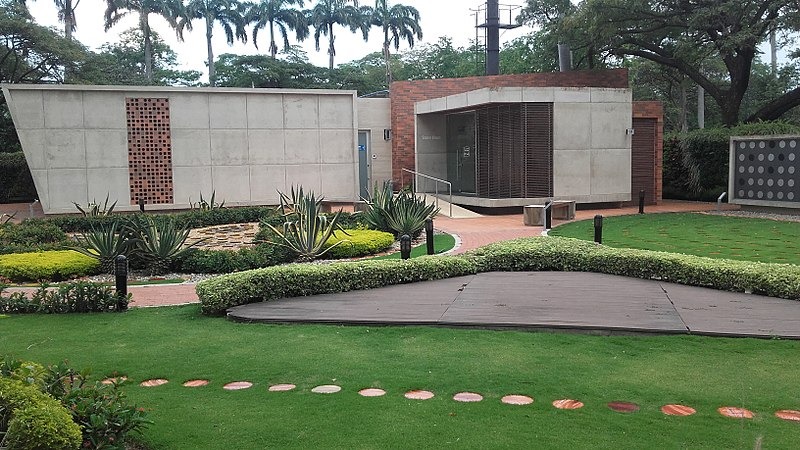 Creating a Backyard Oasis
There is no shortage of ideas for your backyard transformation, from minimal modifications to veritable overhauls.
Any of these plans can be implemented to reconstruct your backyard into an oasis. That said, most should center on the following tasks for a successful outcome:
1. Preparation
On average, a backyard renovation can set you back to the tune of $7,500. If you are unwilling to part ways with such an enormous chunk of change, be prepared to get your hands dirty so that you can trim down the expenses.
That could mean inspecting the lay of the land and clearing any weeds and dead foliage from plant beds.
This way, you can ensure that the area is primed for the project. A blank canvas also offers more design possibilities than a cluttered one, so make sure to do as much clearing up as you can.
---
Read Also:
---
2. Build/Modify the Vegetable Garden
You can't construct an oasis without the perfect garden. This one happens to be situated in your backyard, so you may as well build it with a vegetable garden. That way, you can also source it for fresh produce.
Whether you have an existing garden or are planning to build one, you don't want it to end up looking like an eyesore.
Thus, consider aesthetics-centered ways to go about gardening, such as using containers, raised bed planters, or merging herbs and vegetables into the flower beds.
These methods put equal emphasis on beauty and function, ensuring that your backyard watering hole is both useful and easy on the eyes.
3. Build a Lounge Area
It's safe to say you expect to hang out a lot in your backyard oasis. So, for it to truly become the ideal getaway at home, there has to be a perfect spot for rest and relaxation. You can go about doing that in the following ways:
Install a small deck with outdoor lounge chairs for that beachy feel.
Add some cushioned footstools, an umbrella, and an outdoor rug for that relaxed, meditative vibe.
A hammock hung between two trees, or a swing chair situated beneath a shady spot should make for the ultimate napper's paradise.
Transform your oasis into an outdoor movie theater by installing some comfy seats and having an inflatable screen and projector on standby.
4. Dine, Al Fresco
Solo or with the company, there are few things more calming than outdoor dining. Whether there's room enough for a big family or just enough space to accommodate you, your partner, and a pair of collapsible chairs, this spot is a must.
There's something about being surrounded by nature, embraced by the feel of it, that makes something as simple as having coffee a memorable experience. Sometimes, you just need patio furniture to create a whole new outdoor dining mood
5. Don't Forget the Waterfall
No backyard oasis would be complete without this essential piece of structure. A mini-waterfall or fountain is the perfect focal point for this outdoor space and catches your eye quite like no other.
As soothing as the view is the sounds it provides. There are few sounds more meditative than that of flowing water intermingling with nature's other acoustic pleasures.
Even better, a waterfall project doesn't have to be extensive, either. There is budget- and effort-friendly styles, too, from faux-rock-centered models to modern designs requiring minimal setup.
6. Light it Up
While nothing can light this area up quite like natural sunlight, that doesn't mean you can't brighten things up as beautifully after sundown.
Decorate those pathways with landscape lights and position some LED lanterns near furniture to create the perfect evening ambiance.
Top this off with overhead stringing lights to illuminate those dark areas, and you will have a perfectly functional and gorgeous backyard oasis for after-hours activities.
7. Get the Butterflies to Join the Picture
Insects don't usually make an appearance in our thoughts of a peaceful, tranquil environment, but butterflies are another story. It's true that these magnificent, winged organisms belong to the insect family.
Still, their beauty and role in the ecosystem make them more peacemakers than a pest in your outdoor living area. Invite them, along with bees and hummingbirds, to bring a natural feel to your yard by planting flowering plants.
Start Building Your Backyard Oasis Today
If you have backyard space to put to good use, it's definitely worth considering building one.
Not only could it spare you a huge chunk of change on vacation costs, but it could also offer accessible refuge from life's daily mental challenges.