Your home's roof is one of the most important protective elements you have. The minute your roof stops functioning properly, it will allow water to damage the rest of your home, and you'll start suffering from issues with mold as well.
That's why it's important to maintain your roof properly and to make any necessary repairs and replacements as soon as possible.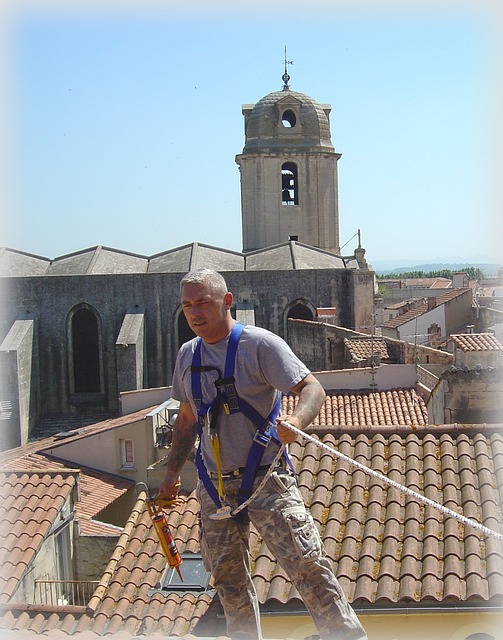 Unfortunately, many homeowners don't know what should be done during standard roof maintenance.
Below is an overview of the most common roof maintenance tasks. Go through these steps yourself, or hire a company such as EZ Roof and Construction roofing in Houston to handle these tasks for you.
Clearing Your Roof
Before you can start with the serious maintenance work, you should remove any large debris that's collected on your home.
Toss off sticks, leaves, and anything else that's stuck up there. As you remove this debris, you'll likely spot some problem areas around your roof that those items were covering up.
Once you fully clean off your roof, you can move on with the rest of the maintenance tasks.
Inspection and Repair Work
The most important part of the roof maintenance process is to thoroughly inspect the roof covering your home for potential damage and repair any damaged sections.
Look for peeling or missing shingles, and try to replace your roof before it becomes too aged and damaged.
You can also look for signs of water leaks inside your home to help you pinpoint any potential issues with your roofing.
If you aren't sure how to address these issues yourself, you should consider hiring a team to help handle these maintenance tasks for you.
Even if you decide to do some of the work yourself, you can ensure your roof is properly repaired by hiring professionals to handle that part of the process for you.
---
Read Also:
---
Inspect Mechanical Items on the Roof
If your roof has a mechanical vent or other moving components, these items should be carefully inspected during regular maintenance.
Any roofing company that does work on your home should look at these components and report any potential issues to you to have them repaired.
The vents, fans, and other moving sections of your roof are essential for reliable performance, so take care of these items the best that you can.
Mold Removal
It's possible for mold to build up in certain areas of your roof over time. Mold can cause damage to your roofing as well as the materials under your roof if it isn't removed.
Mold is also unsightly and something you want to avoid whenever possible. Many roofing professionals remove mold as part of the standard maintenance process, and others will clean mold off your roof as an extra service.
Clearing Gutters and Downspouts
The gutters and downspouts surrounding your roof are essential for keeping moisture from intruding into the different cracks and vulnerable sections.
During standard roof maintenance, someone should be clearing any built-up debris from these essential components.
Leaves, sticks, and other debris clog up gutters and cause water to overflow and do damage to your home if they aren't cleaned out annually.
Some homeowners invest in gutter guards or leaf guards to prevent this issue, but those devices should be cleared off occasionally as well.
Resealing Flashing, Pitch Pans, and Roof Membranes
Some roofing professionals will also go around chimneys, skylights, and other sections of your roof and reseal the flashing that's applied around them.
The seals keeping water out of these parts of your roof wear out over time and should be maintained with care.
Many roofing professionals will spend the extra time to seal up these areas of your roof, but you should ask any pro you're working with if the service is included or how much it costs as an addon.
Cleaning and Repairing Chimneys
If you have any chimneys running up through your roof, it is important to inspect them for damage regularly and to clean them out.
Look for missing or damaged sections of your chimney and make the necessary repairs yourself, or hire a professional to do this work for you.
It's also important to clean any chimneys used to eliminate smoke from a wood-burning application such as a fireplace or a wood stove.
Hire a chimney sweep or take on the task yourself to get your chimney in good condition once again.
Whether you hire a professional roofing company or you want to maintain your roof yourself, most of the above tasks should be completed during annual roof maintenance.
If your roof is too damaged, it will have to be fully replaced, but until that point, it's important to keep up with regular maintenance to help your roof lasts as long as possible.