It is always looking after us, but most of the time, we fail to notice it just because it is above our eye level.
Befuddled? It's the roof. The roof of a building bears the brunt of everything that may fall on our head, be it heavy rains, harmful ultraviolet rays, or stormy winds.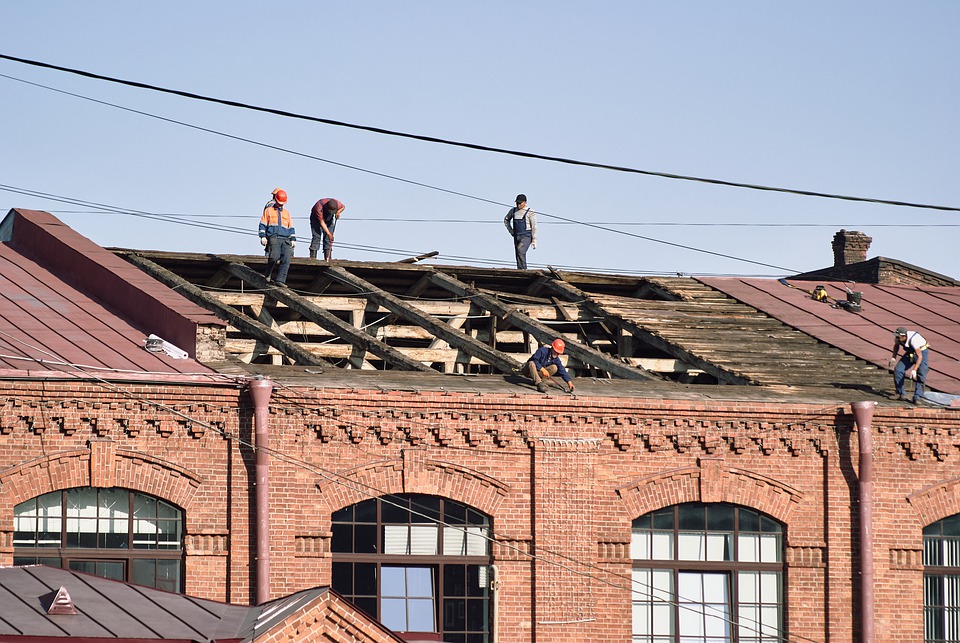 Most of the time, we are concerned about the interior of the building, busy in furnishing, and decorating it.
On the other hand, no attention is paid to the roofs leading to unwanted unforeseen, and expensive circumstances.
A regular assessment and regular roof maintenance practice is a must as it is more of a preventive measure, and given the benefits, the costs are worth bearing.
Regular assessment of roofs and timely maintenance provides us with significant benefits. Listed down are few reasons giving insights to:
Why Regular Roof Maintenance is More Important Than You Think
1.  Early Identification of Defects
The popular adage "The sooner, the better," stands most true when it comes to conducting roof inspection and identifying problems.
Regular roof repair and maintenance helps to identify the defects before they turn into big complications which can lead to expensive roof replacements.
As it is rightly said, "Prevention is better than cure." All you need to do is keep an eye on the first signs of damage and hurry before the matter slips out of hand.
The smallest defects are easier to repair than the larger gaps, and only regular maintenance can help you to detect them quickly.
2. Repair is Better Than a Replacement
When the damage to the roof is worse enough to be not eligible for repairs, it is advisable to think about replacing them altogether.
Roof replacement is a costly and time-consuming process and hence would be the last effort for the building owner.
Regular roof maintenance keeps a check on it, suggesting required repairs, thereby averting any bigger issues arising from it, and postponing the need for roof replacement.
A replacement will not only cost you tons but also cause significant upheavals in your life.
Surely, minor repairs at proper intervals are what you will like to opt for rather than significant replacements.
---
Read Also:
---
3. Structural Stability
We often underestimate our roof's power to keep us secure. Just like the base, the roof is an essential part of a structure.
If it is strong enough, it maintains the structural stability your premises need. A little ignorance and degradation will begin.
Regular roof maintenance helps to strengthen the structure and enhances its potential to maintain stability. Who would not like to be sure about the place where they stay, anyway!
4. Protects the wall
Though the roof relies on the support of the walls, walls are protected by them. A defect or leakage on the roof can trickle down and deteriorate the quality of your walls.
Gravity plays its role and makes the running water seep into the walls making them drenched and vulnerable.
This is an example of the consequences of poorly maintained roofs during monsoon season, which goes unnoticed initially but leaves us all baffled when the problem raises its ugly head.
It may also lead to the growth of mold, if not treated immediately and adequately. Thus regular roof maintenance does protect not only your roof but also the walls.
5. Maintains the Decor
Beautiful accommodation is made of both beautiful walls and a roof. The irregular or no maintenance of the roofs will give it an ugly look as it is the most exposed part of your accommodation, which goes through wear and tear continuously.
The peeled paint layer or the leakage resulting in mold and fungus to grow on the roofs is not the look you may have envisioned for your house.
Regular Roof Maintenance saves you from all of that. Healthy, beautiful walls accompanied by healthy, beautiful roofs are a matter of no compromise.
6. Saves You from Mishap
The weakest are the easiest to be shaken, and thus regular roof maintenance gives the roof the strength to stand.
If not for roof maintenance, the degradation of the roof becomes a likely occurrence as it is exposed to all the weather and destruction.
The roofs are most exposed to heat and cold, making them vulnerable easily. Such a fragile roof can become an overhead hazard if not repaired at the right time.
Thus, regular roof maintenance and a thorough check on it can save you from mishaps that may cause irreparable damage you always want to avoid.
7. Saves You A Fortune
Roof replacement is expensive and you don't want to spend your savings on repairing your roof. While most costs can be recovered from an insurance claim, it is a hassle of its own.
The roof is a necessity of any building, and when the time comes when it cannot sustain, you will have to spend all your savings on it unless you practiced regular maintenance and repaired any small damage without letting it turn into a big one.
8. Maximizes the Lifespan of The Roof
Regular assessment and fixing the potential problems without waiting helps to increase the life of the roof and save it from early deterioration.
The roof becomes long-lasting and durable. Just like every other object, roofs have their own lifespan.
If your roof survives longer than its age or at least its age then you are doing it the right way.
You can ensure the healthy and long life of your roofs by making roof maintenance an annual or bi-annual practice.
A roof inspection is an easily doable thing that can save your roof from expiring before its time.
9. No Hampering to Productivity
A flawed roof can lead to a situation where the work in your premises would come to standstill owing to the repairs.
For commercial roofs, the machines will also come to rest due to the poor condition of the roof, thus hampering the overall productivity.
This can run up production costs and eat into the revenue in industries and factories where a work delay is not feasible.
Robust roofs are an all-time need that can be achieved by their regular assessment and maintenance only.
10. Your Peaceful Sleep Matters
How will you sleep if you are worried that your roof cover is not strong enough to protect you?
A quality sleep knowing that your roof will not gonna collapse someday is a bonus advantage when you are into regular roof maintenance.
Regular roof maintenance gives you a sense of surety that you are under safe shelter and a sense of security from adverse events.
Knowing that you are protected by the strong keeps you stress-free, not only with respect to the building but also about other ancillary problems.
Wrapping Up
These were a few among many reasons why your safety lies in the safety of the roofs. Regular maintenance of the roofs is all you need to save yourself from the real adverse outcome.
By doing little, you will reap great benefits. Take care of the roof so that it can take care of you.
What other reason for regular roof maintenance is required other than the fact that it is on your head protecting your head! It is all in your hand.