One of the most overlooked areas in any building is the roof. While the roof plays an amazing role in shielding the indoor space from direct impact from weather elements, it can, over years deteriorate in quality.
Being one of the most expensive installations in the building, property owners need to pay attention to their roof to ensure that it is in great shape at all times and also to prevent minor damages from growing into extensive and expensive to repair problems.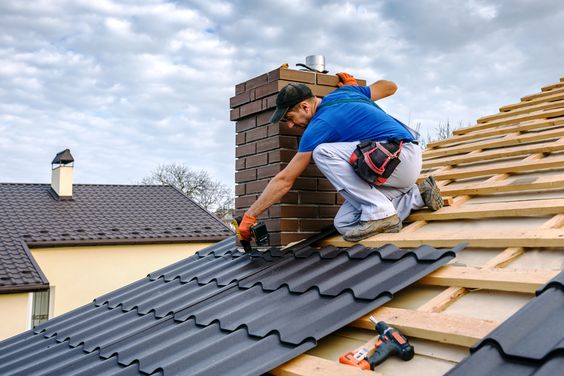 To ensure that the roof remains in place for the longest possible time, top roofing company, America Roofing recommends that property owners should pay attention to the maintenance needs of their roofs.
Similar to well-maintained vehicles that deliver well in terms of performance and functionality, a well-maintained roof will also deliver in terms of protection and longevity.
As a property owner, considering roofing maintenance is a great way to extend the lifespan of your roof.
To ensure that you are doing your roof maintenance right, below are some of the things you need to know.
Roof Maintenance Practices
One of the best ways to ensure that you get the best out of your roof is by maintaining it. However, what is roof maintenance?
Roof maintenance is activities that you engage in periodically to ensure that your roof is indeed in great shape.
Roof maintenance includes inspection of all areas of the roof, this can expose vulnerable areas of the roof as well as areas with minor damages that need to be repaired.
As a residential or commercial property owner, roof maintenance practices are essential to keep your expenses on the roof lower.
However, roof maintenance is not a daily activity to engage in, instead, you can choose an annual, biannual, or quarterly maintenance service to keep your roof in top shape at all times.
What Roof Maintenance Entails;
Knowing what roof maintenance entails can help you to determine whether your roofing professional is doing a great job or not.
Below are some of the areas that need to be paid attention to as part of the roof maintenance practice.
---
Read Also:
---
Checking of Pipe Boots
Roof leaks are common in most homes and this is due to cracked or worn pipe boots. Failure to address problems that can cause roof leaks in time can lead to water damage problems which may be expensive to address.
As part of the roof maintenance practice, the roofing professional should check for cracks or wears in the pipe boost and repair as appropriate.
Usually, cracks may occur after the drastic temperature drop that is characteristic of the winter season.
Debris Removal
Organic materials require a lot of energy to decompose. Organic materials like leaves, dead animals, and others can significantly affect the quality of your roof.
Not only does it affect the quality of the roof, but it also diminishes the aesthetic appeal of the roof.
It is the job of the roofing professional, as part of the maintenance practices rendered, to ensure that your roof is clean and free from inorganic and decomposing organic materials.
The roofer should also pay attention to the gutters, valleys, and downspouts.
Inspect for Animal Intrusion
Sometimes, pests, due to their activities on the roof may cause cracks that are explored over time to create an opening in the roof that allows free entry and exit.
These cracks may not be readily noticed by the property owner, especially in the absence of rain and snow.
During the roof maintenance process, the roofer should be able to spot such a problem as this and recommend quick repairs to prevent further spread of the problem as well as other expensive damages.
Ventilation Inspection
As part of the general roof maintenance practice, the roofer should also pay attention to the ventilation system including fans and turbines.
The roofer should check whether these installations are working properly and if not, determine the cause of the problem and address it.
Remember that ventilation is essential in the home as it ensures that the roof is well cared for from the inside.
Inspect Flashing and Check for Loose or Missing Caulking
Caulking is essential to protect the exposed nail heads on the roof watertight. If there is a problem with the caulking, chances that it will allow water penetration becomes higher and this may be a problem for the homeowner.
It is the job of the roofer, during the maintenance checks to ensure that the caulking is in good shape and if not, recommend the necessary repair actions that will keep the roof solidly in shape.
All of these, and more are essential as roof maintenance saves money on extensive damage repairs by addressing minor problems that, when left unaddressed, grow into major roof disasters.