Keeping your roof maintained is one of those things they teach you before becoming a homeowner.
Whether you have it done professionally or personally, it's a job that should never be ignored. Pressure washing services can take a lot of the stress away from cleaning your roof. Whatever route you decide to go, the end result will lead to a better home.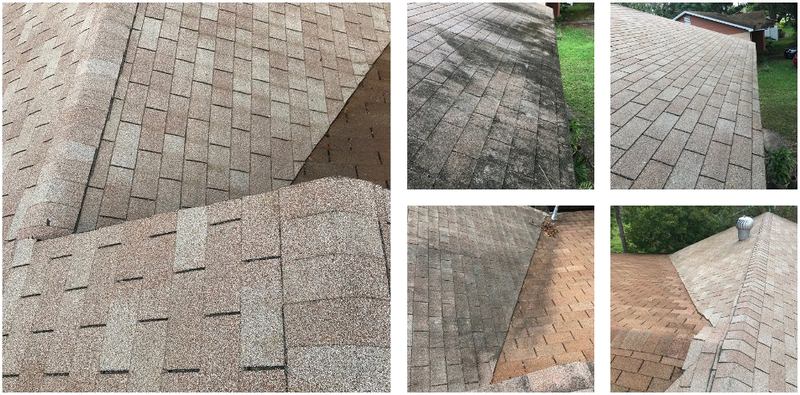 A Complete Homeowner's Guide to Cleaning Your Roof to a Professional Standard
---
Read Also:
---
Prepare Ahead of Time
The decision to do a roof cleaning by yourself is all about preparation. There is no easy way to get it done, so don't take shortcuts.
Use approved cleaning products that won't damage your home – a lot of these can be acquired by roofing repair services or by companies that sell roofing supplies in bulk. Remember, you're not only cleaning the roof, but you're also applying preventative measures.
Save the Designing For Later
It can be tempting to combine a designing project with your roof cleaning. Instead of biting off more than you can chew, stick to cleaning off algae, mold and other dirt. Trying to do too much while cleaning will make a regular cleaning project into something that takes weeks.
The longer you take to clean the roof, the easier it is for damage to keep occurring. Algae left unchecked eats through your shingles and can shave years off of the roof life.
Consider Hiring an Expert
A half-cleaned roof is a home part that is in danger of breaking. If you don't feel confident in your abilities, hire a professional. Roof cleaners provide a service that is more than convenience. They are professionals that know how to get the job done fast without damaging your home.
They also go through the trouble of setting up preventative measures to keep harmful dirt from appearing so quickly. They know where to look, and are unlikely to miss key areas that may escape a non-trained eye.
The Best Ways to Clean a Roof
Two methods that have proven useful when cleaning a roof are chemical cleaning and pressure washing. Both are available as consumer products, with chemical cleaning requiring some research to get the materials.
The most important piece of hardware for both methods is the delivery system, as too much power can break the literal shingles off of your roof.
Pressure washing is ideal for concrete and metal roofs, while the chemical cleaners have great all-around use. Pay close attention to your surrounding landscape to make sure that none of it will be affected by the chemicals used to clean the roof.
Sometimes you will have to change the balance of the chemicals for the best effectiveness. If this happens, it is better to use fewer chemicals instead of coming out of the date with something too strong.
Wrap Up
Taking care of what you have will keep your home value high and roof deterioration low. If you feel overwhelmed, don't be afraid to reach out to a professional.
These services have your best interest in mind since cleaning a roof is not a small project. Don't let your roof rot to the point where it needs a replacement. Give it the cleaning it deserves so your pockets aren't rocked by a surprise repair.