Minimalist and simple home aesthetics have been all the rage in the last five years, and this trend doesn't appear to be going away anytime soon.
However, there are some people who are already over it and would love to create a more elegant and luxurious space.
A space makeover from simple to sophisticated glamorous isn't that challenging, say interior designers. You just have to know the areas of your home where work needs to be carried out and establish the luxurious style that you want.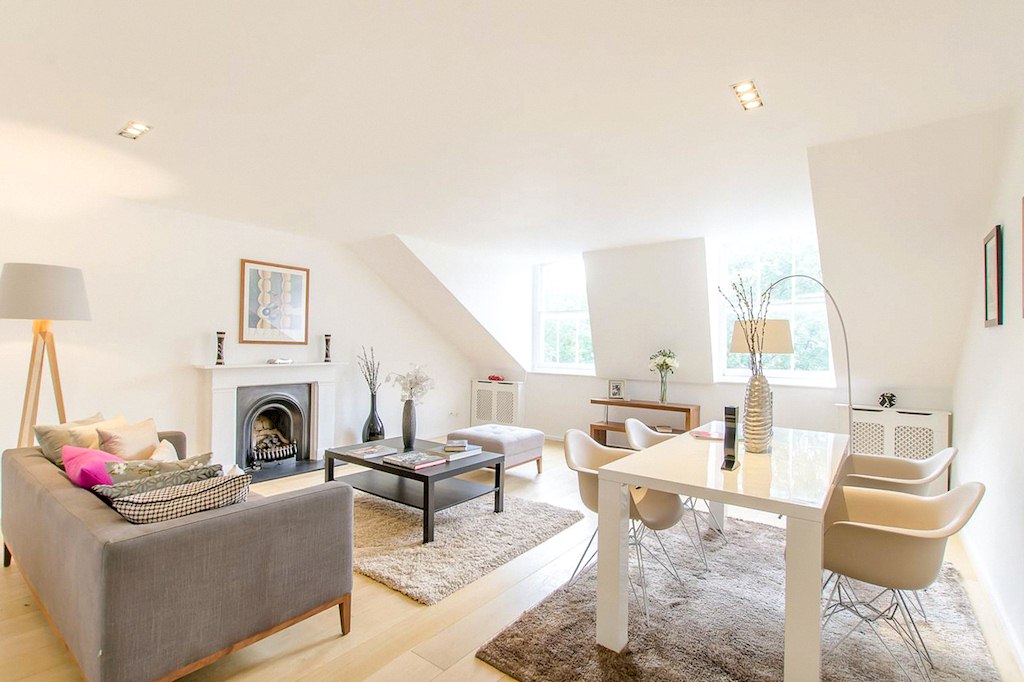 Say, you want to "French things up" after living in a clean and Nordic-inspired home for a few years, it's essential to know the design implements that are "tres French" and can have an immediate and huge impact on the look and feel of your home.
If you are, however, quite clueless on how to approach a space makeover for a different type of aesthetic and better utility, top contracting companies in Dubai share some tips on how to get started on this project.
---
Read Also:
---
Direct Your Eyes to Lines and Corners
Clean lines and sharp corners are simple but beautiful. But if you want to give your home a more elegant style, have moldings installed.
Baroque crown molding has this old-world, rich appeal, and it can give your home a gorgeous Parisian vibe.
Another lovely thing about using crown molding for the liners and corners around your home is it's a fantastic cover-up for less-than-perfect edges and wall, ceiling, and floor intersections.
Plus, you can use molding to conceal electrical wiring for appliances.
And, according to a reputable interior fit-out company, molding can also bring attention to bespoke implements such as shelves, nooks, and various storage solutions.
Install Big Windows and Doors
Windows and doors that stretch from the ceiling down to the floor can have a considerable impact on the style of your home. These features are standard in gorgeous corporate buildings, so why not use them for your home?
Large fixed or sliding windows make fabulous replacements for walls, and you can save money with these because they don't really need decorations.
If you have a lovely garden or your property opens to lush nature, let it serve as the visual attraction from inside your home.
If you have big windows and doors, you can save money on electricity because you can use natural lighting during the day.
How about that for a luxurious style that saves money? It's worth pointing out that these features create the illusion of a much bigger space, which is perfect if you have a small and narrow home.
Change the Flooring
Although carpet and rugs can also look quite fancy, there's something incredibly chic about plain hard floors, be they concrete or wood.
Now, when we say plain, it doesn't necessarily always mean bare or raw. This can also mean treated floors. To treat floors, paint them a unique hue, especially if you want your floors to pop and leave a lasting impression.
Aside from paint, you can also use concrete floor coatings to give your floors a whole new feel.
Some of these coatings can make floors look wet even if they are not and make your home interior style instantly unique. With such pretty floors, why should you bother with carpets and rugs?
Create Optical Illusions for Space
Using big glass windows and doors, as mentioned earlier, can create the illusion of a much bigger space, but this is not the only trick that you can use to turn your simple home interior into a sleek and luxurious one. Add mirrors for the same effect.
Don't just stick to regular mirrors, explore different tones. Quite popular these days are rose gold and grey mirrors, which give homes a more modern feel.
Another optical illusion you can use is vertically striped wallpaper. This is ideal to use if you have a low ceiling.
Make Construction Flawless
Nothing indicates quality more than flawless construction — meaning the walls are smooth, ceilings are even, and there are no holes or cracks anywhere.
Therefore, if these are issues your home possesses, remedy them through patchwork, repair, and replacement. For this, make sure you hire a trusted contracting company.
Paint Your Home a Different Color and Use Wallpaper
One of the most manageable makeover tasks you can do is to paint your home a different color. It's quick and affordable. But the main advantage of paint is it can instantly transform the look of any space.
For example, if you want to glam up a room that was initially colored mustard yellow, painting it white will do the trick.
Also, if you fancy having accent walls that a lot of beautiful houses have, you can easily create your own with wallpaper. There are so many stunning designs to choose from.
For sure, you will have no trouble finding a pattern (or patterns, there's no need to just stick to one design) to use for an accent wall to refine the style of your home interior.
Install Indirect and Recessed Lighting
Clean lines are quite appealing, and they make house interiors look polished, so consider installing most of your lights at home in a way that they do not protrude or dangle.
Install these into the ceiling or tuck them above crown moldings or the underside of elevated shelves.
You can't go wrong with recessed lighting in making your home look more polished. But the even nicer thing about it is it emits this soft glow that makes spaces cozier and more inviting.
Additionally, recessed lighting can also complement statement lighting. It can direct attention to big and ornate chandeliers, while also neutralizing the glare and sparkle extravagant downlights tend to have.
All these tips are quite easy to pull off — many of them are cost-effective, as well. Hopefully, these will work to inspire more ideas on how to approach a transformation project to elevate the style of your home.
---
Author Bio
Rachel Hennessey manages the Pools and Landscaping Division of Hennessey LLC. She also works on Tender and Pre-Qualification and brings in new business to the company's Construction, Interiors, and Civils Division.
---