If you love a good DIY project and it's time to paint a room in your home you're probably on the prowl for some good ideas and fun tips.
Enjoying painting your home yourself is something you can take pride in especially if you're constantly looking for the newest ways to step things up and make your house look even more amazing.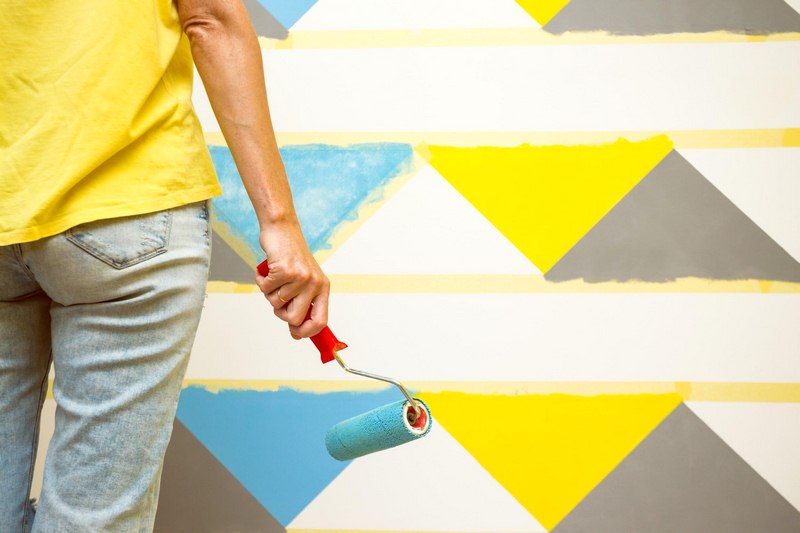 There are tons of great tips out there from commercial painting experts that you can use to change things up. You don't have to stick to boring colors and basic techniques if you're ready to try something new and creative. The pros have plenty of suggestions for ways you can paint your home that is super creative.
5 Creative Pro Tips You Can Use to Paint Your Home
Since you're probably already in DIY research mode you're definitely in the right spot. There are painting tips and then there are great painting tips that you'll actually want to use.
If you're looking for the second kind of tip, keep on reading. Here are five creative tips from the pros you can use to paint your home.
---
Read Also:
---
Use Textured Paint to Change Things Up
In the past, you might've attempted to do a fun paint job with old stand-bys for DIY projects like rag rolling or sponge painting. Those are still techniques you can use but the paint has really come a long way since the days when flat interior paint colors were your only options.
There's a whole new world of paint finishes out there now and indulging your DIY curiosity by testing some out can be really fun.
Depending on your preferences you could try out anything from suede finishes to metallic colors on an entire wall (or your whole room) for a really fresh and creative look.
Normal paint is nice and you can definitely stick with those options if you really want to but textured paints will be a whole new world to explore. If you're itching to change things up textured paints are a great place to start.
Paint Your Ceilings a Super Bold Color
Most of us were always taught that ceilings absolutely have to be white. There are common myths out there that painting a ceiling any other color (especially something bold or dark) will make the room look smaller or feel cold.
These are dated decorating tips and they aren't actually true. If you really want to get creative, go for a bold color on your ceiling.
If you do things the right way you can actually make your rooms look larger by painting the ceiling. Use what's already accented in your room to continue the theme upwards.
When you take away that stark contrasting border created by bold walls and a white ceiling you can make the whole room feel more open. You can even use black on your ceiling if you really want to.
Use Painter's Tape to Create Depth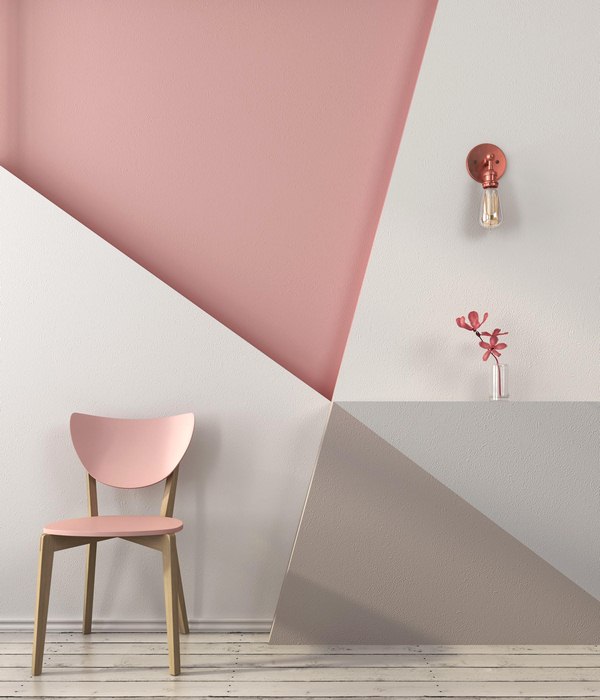 Before you get too creative with this tip, make sure you aren't substituting your painter's tape for masking tape.
Masking tape won't hold up as well once it's wet and you could risk getting lines that aren't clean and sharp or leaving behind a sticky residue that's hard to remove. Neither of those things will be desirable for freshly painted walls.
After you've taped off the normal areas with your painter's tape, don't put it away quite so quickly. If you want to create some depth in your room you can use the painter's tape to section off areas of the wall that you're going to paint a shade or two darker than the rest of the room. Boxes or other geometric shapes are a good option here. Anything with crisp lines will work well.
Don't Skip Your Prep Time
It's completely understandable that you'll want to get your project started. Anyone who truly loves a good DIY project is always antsy to get going.
If you really want to make sure your paint project looks as good as possible and lasts a long time, don't rush the prep time. Make sure you're really paying attention to the details before you get things going.
Look for spots on the walls that need to be sanded down. Make sure you're covering furniture with drop cloths or plastic. Tape off areas you don't want paint really well to ensure the tape won't move after you've started painting.
All of these little things add up to making sure your project goes as smoothly as possible. It's not the most fun part of the painting but it's still an essential step you'll need to take.
Test out Wall Stencils
If you're really ready to try out something new and creative a wall stencil is a great option. It's definitely something that will take some patience. If you aren't a true DIY project lover you might want to skip this one.
The detail involved is going to take some serious investment of your time and skill. You might want to watch some tutorials online before you get going just to make sure you're clear on the best techniques.
Wall stencils can give you options that regular paint rollers just won't offer. If you've always wanted walls that have a brocade pattern, or maybe a uniquely intricate geometric design wall stencils are the way to go.
You can choose a complimentary color to go over the color you're painting the rest of the room, or make your stenciled wall its unique color entirely.
With this last creative paint tip, there's another whole new world of ideas out there. Much like the textured paints this technique just keeps getting better and better. If it sounds like something you want to take on, go for it. You'll be highly likely to truly love the results.
Conclusion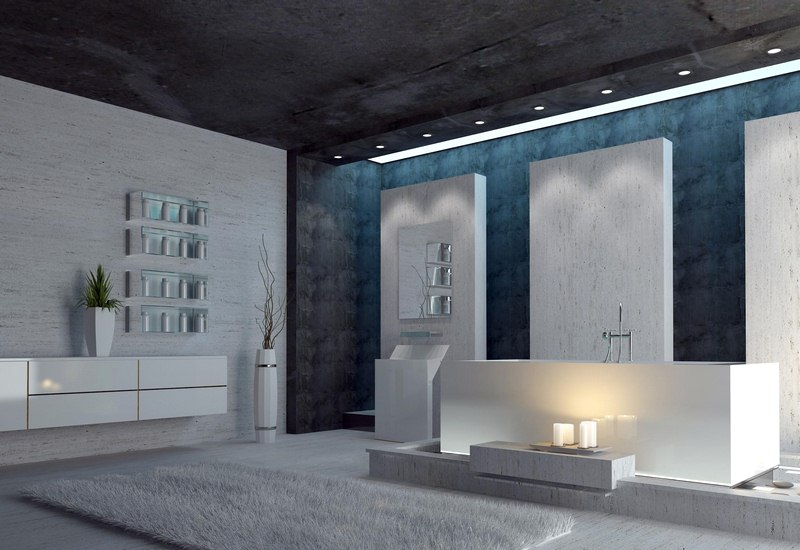 Painting your home can be a really exciting project. If you want to try out new techniques and creative ideas keep what you've read here in mind.
If something sounds particularly interesting to you head to sites like Pinterest to get some extra inspiration from the awesome pictures there. Some of the tips here will take a little more time to complete but the end results will be all the more worth it.