We make and enjoy our meals in the kitchens of our homes, where we also spend time with friends and family.
Our kitchens eventually reach a point where they must be rebuilt or remodeled to accommodate our daily needs due to their daily use. Fortunately, Colorado is never short of qualified kitchen remodelers.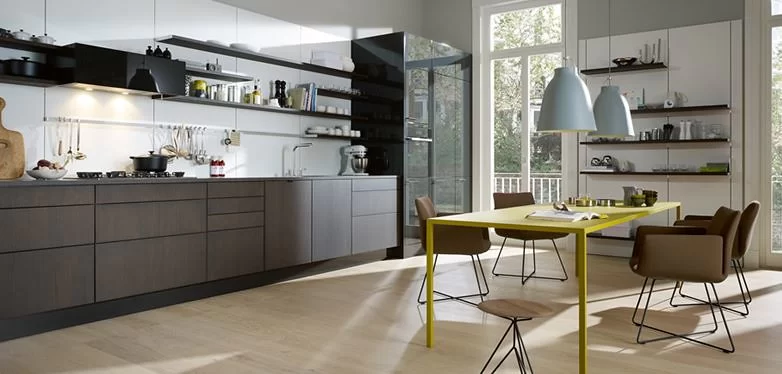 There are several good kitchen remodelers in Colorado. It can be challenging to choose a kitchen remodeler who will best suit your needs and personal preferences, given the number of premium remodelers and the ongoing remodeling boom.
In light of this, we put together a list of kitchen remodelers who will best meet all of your needs.
All businesses have been assessed based on their achievements and accomplishments in house remodeling, affiliations, portfolio, and customer service history to guarantee the quality of the list.
Schwalb Builders have been in the industry for more than 17 years.
The best method to ensure you obtain fair pricing and that proposals include the entire scope of work is to get numerous bids.
---
Read Also:
---
Divisione Building
Divisione Construction is a reputable house builder with roots in the Denver area that specializes in offering high-end remodeling services.
Kirk Cochran, the company's principal and owner, guides it with his understanding and expertise as a home function with a degree in real estate and construction management.
He holds Occupational Safety and Health Association certification as a skilled home builder (OSHA).
The business has been providing service to Denver for more than 17 years and has won numerous accolades.
For example, the Dahlia Street residential project won the 2017 Custom and Remodeling Excellence (CARE) Gold Award for Exterior Model, a Gold Award for its Whole House Remodel – $1 Million and Over, and the Architectural Design Award.
The business is a proud member of the Metro Denver Home Builders Association (HBA) and the National Association of Home Builders (NAHB).
Creative Remodeling
A residential construction company called Creative Remodeling specializes in all types of remodeling work, including whole-house makeovers, specialty rooms, and living areas.
Tom Owens developed this full-service general contracting business, drawing on his more than three decades of experience. His leadership has helped the business win recognition for its outside and interior modifications.
These include numerous CAREs for remodeling the kitchen and bathroom, a Chrysalis Award for remodeling the entire house, and a Professional Remodeler Best of the Best Award.
Traditional dining and cooking rooms with elaborate wood cabinets, wrought iron fittings, and unique range hoods are included in its kitchen portfolio.
The Home Builders Association of Metro Denver's 2016 Colorado Awards for Remodeling Excellence (CARE) presented a bronze medal to this featured kitchen. The renovated room's wood furnishings, such as the custom wine racks, and cupboards, helped it keep its appeal.
Aspen Construction
Aspen Builders is a Highlands Ranch-based design/build remodeling business with more than 13 years of experience serving Denver and the surrounding areas.
Chris Beasley, the company's president, and owner graduated from Oklahoma State University with a degree in industrial engineering and management.
Since its establishment in 2005, Aspen Builders has won numerous accolades and certifications because of Beasley's supervision and more than 35 years of experience in engineering, construction management, and refurbishment.
These include the Better Business Bureau's (BBB) A+ rating, the EPA's Lead-Safe certification, the 2015 Gold Star Award, the Remodelers' Council of the HBA Denver's CARE Awards, and the BBB's A+ rating.
The business's unique, secure online project management system distinguishes it from other kitchen remodelers. Customers may follow the project's progress, view timetables and images, look up financial information, and learn about the materials chosen for the project.
Stewart Design-Build Remodeling
Colorado Springs and the surrounding areas have benefited from Stewart Remodel-Design-services Builds for almost 20 years.
Owner and operator Tom Stewart, who has a background in construction, has gradually grown his business to rank among the largest remodeling companies in the nation. In 2015, he joined the list of the Top 500 Remodeling Firms in the United States compiled by Qualified Remodeler.
The company has an Aging-In-Place Certification from the NAHB and a BBB rating of A+. The fact that Stewart Remodel-Design-Build has alliances with so many different product manufacturers is one of its advantages.
Customers can choose from a sizable selection of samples for countertops, lighting, tiles, and cabinetry, helping to ensure the quality of the kitchen renovation.
H&H builders
Customers of H&H Builders can take advantage of their combined experience of more than 50 years in residential building, design-build construction, engineering, and design/build remodeling.
The company offers various services, including historic renovations and structural and cosmetic remodeling. Numerous HBA Denver CARE awards and a place on Remodeling Magazine's 2016 Big 50 list are among the recognitions it has received for its rehabilitation projects.
This residential construction business is led by Dilsha and John Happel, who have years of experience in the industry.
The company specializes in remodeling and expansions of kitchens and bathrooms. The company's kitchens feature open floor plans, unique cabinetry, and striking backsplashes, among other notable features.
The featured kitchen, a part of a historic renovation of a stone miner's home from the 1920s, serves as an illustration.
It was torn down and rebuilt with a vaulted ceiling and a central ridge beam.
 A larger workspace offered additional cupboards and worktops, as well as a sizable island and pantry that could be accessed through a sliding "barn door."
Denver Design Build
A residential and commercial firm serving Metro Denver is Denver Design Build. It focuses on custom homes and complete home renovations regarding residential construction. Its accolades and industry recognition have proven its expertise.
The company has placed in the finalists of the HBA Denver's CARE Awards five times and has won Denver Business Magazine's Best of Colorado Awards five times for Best Home Builder. The US Builders Review and Modern Builder Magazine have also mentioned it.
It was established in 2010 and is led by professionals with over 30 years of combined expertise. Jeff Ayres and Jeff Gates, the company's founders and leaders, both have experience in construction and were business owners before working together.
The Denver Design Build team takes great pride in being innovative regarding construction methods and promotional tactics. In addition to its expanding referral network, it uses social media to connect with potential customers.