The kitchen is one of the trickiest areas to design because it requires a balance between aesthetics and functionality.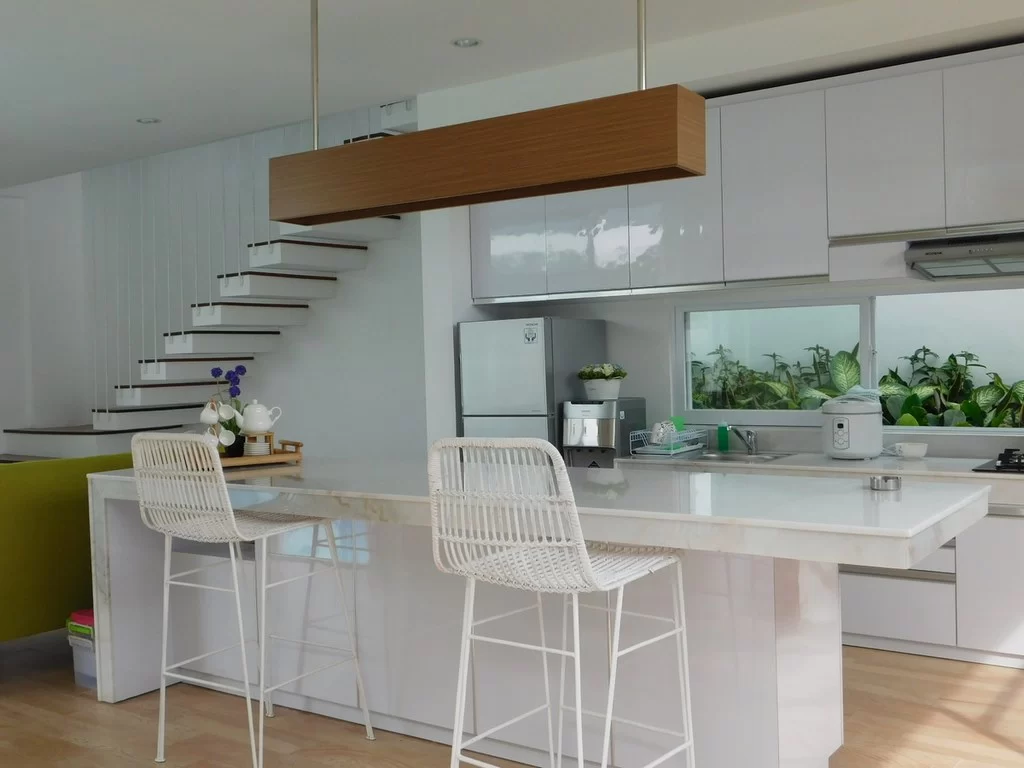 You cannot compromise on one of these factors to achieve the other because it can disrupt the dynamics of your cooking space. At the same time, most homeowners struggle with space constraints because large kitchens are a luxury in the era of skyrocketing real estate demand.
Choosing the right furniture can help you get the best of both worlds. But it takes far more effort than buying a bed or a living room sofa because you have to consider several factors. Let us share some easy tips to select the perfect furniture pieces for your kitchen.
Let the Space Size Guide You
The best way to start is by measuring the space you want to furnish and deciding on an apt layout. A rectangular or square kitchen with a spacious interior is ideal, but it is rare nowadays.
Most homes have narrow and oblong cooking areas, so you must stick to minimalism with furniture pieces. As a rule, they should not hinder movement, but provide enough to fulfill your functional requirements.
Consider your Storage Requirements
Another factor to prioritize while selecting kitchen furniture is your space requirements. They depend on the size of your family and your culinary interest.
You will need more space to store utensils and food materials if you cook a lot and have a large family. Consider your future needs if you have a young and growing family. You will probably require more storage down the line, so choose accordingly.
---
Read Also:
---
Prioritize Durability
Durability is perhaps the most significant aspect of buying furniture for the kitchen because it bears the brunt of heat, pressure, and moisture. You can explore Kitchen and Bathroom Furniture for sale to check the most popular materials in these pieces.
You may opt for natural wood, wrought iron, cast aluminum, glass, or a mix of these materials. Your lifestyle also determines the durability level you expect from the furniture you buy. For example, think more if you have young kids at home.
Choose an Evergreen Color
Choosing the color for your kitchen furniture is relatively easy, as you can follow your preference. But experts recommend opting for an evergreen shade that looks good today and promises the same down the line. The choice is endless, from the warmth of wood to the purity of white.
You can opt for white or light hues to make your space appear expansive and tidy. But you may experiment with new and trendy shades like pale blue, lime green, and metallic silver. However, it is better to mix them with the basics.
Bring in Warmth
Your kitchen should have a warm and happy ambiance, and furniture can go a long way to achieve it. The complete use of natural materials adds a rustic appeal of a country house to your cooking zone.
Alternatively, you may opt for minimalist metallic pieces for a more contemporary feel. Whatever style you choose, the overall look should be welcoming and cozy.
The right kitchen furniture can transform a small and drab space into a cooking haven. Follow these simple tips to choose wisely and invest in the best pieces.