Your office represents your business. It sets the first impression for a potential client or business partnership. Therefore, a clean and neat office is crucial to set the right, professional tone for your visitors.
A clean working space not only pulls off the right impression but also boosts creativity and productivity for the workers as cluttered spaces are known to hinder performance.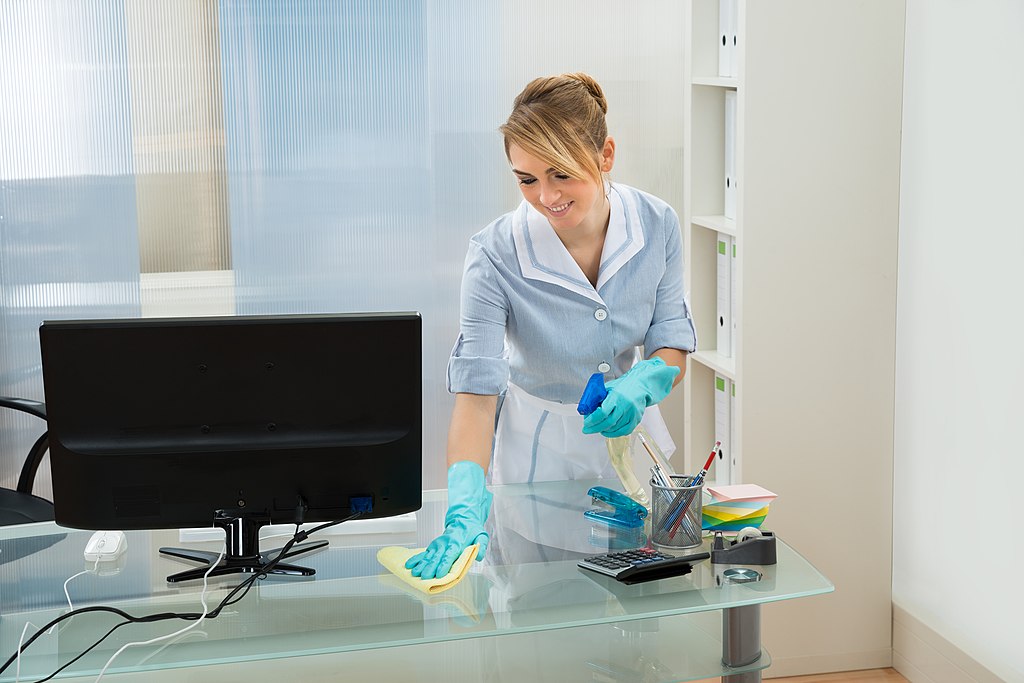 This is why it is important to hire cleaning services for your office. It is best recommended to sign a contract with a professional cleaning company so that your workplace is cleaned regularly.
For instance, you now have the option to sign office cleaning contracts with Urban Clean and many amazing services, on a monthly and even yearly basis.
But the hunt for professional cleaning services can be challenging. Thus, we have summed up some great tips for finding the right services for your office.
Insurance
The cleaning company must have liability insurance. You have the right to demand proof of insurance and you must not hesitate to ask for it either.
This is one of the key factors to consider while looking for professional companies and insurance is proof that the services are high-end and pro. You feel at peace when you hire an insured company.
Skilful Team
The employees of the company are the essence of the services you will receive. Thus, you need to look into the team before you hire anyone.
What methods is the team using to clean the offices? Are they using the latest techniques and practices?
Take everything into account before hiring a company. Skilful professionals are essential to hiring as they determine the nature of services you will receive.
---
Read Also:
---
The Reputation of the Company
If you are signing a cleaning contract with a company, you must ensure that they have a good reputation in your town. Research thoroughly before you invest in hiring any service.
What experience does the company have? Do they have a track record of the services they have rendered? Never hire a company before researching them in the marketplace.
If they have a successful and content clientele base, only then invest in them, otherwise, you can look out for better options.
In-Depth Service Check
You must determine the type of services you need for your workplace. Do you want any specific cleaning methods to be utilised in your office? What type of services are you looking for specifically?
Once you have determined what you need, you must check whether the company you like is offering those practices or not. If you are looking for weekly cleaning, then you must inquire the company about their packages and negotiate if you have to.
Conclusion
Your office must be clean and neat all the time as it is a representation of you and your work. Hiring the right services is the best way to manage your office cleanliness impeccably.