Washrooms are called restrooms for a reason. They are one place where we have complete privacy, and we can finally be alone with our thoughts.
You can make your time peaceful here or you can keep thinking about just getting out as soon as possible.
A negative environment brings negative vibes, and we have to spend about one hour every day in the washroom. This is why you shouldn't try to go cheap for this part of your home.
Here are a few practical and not so expensive tips to improve your washroom for a better lifestyle and mental health.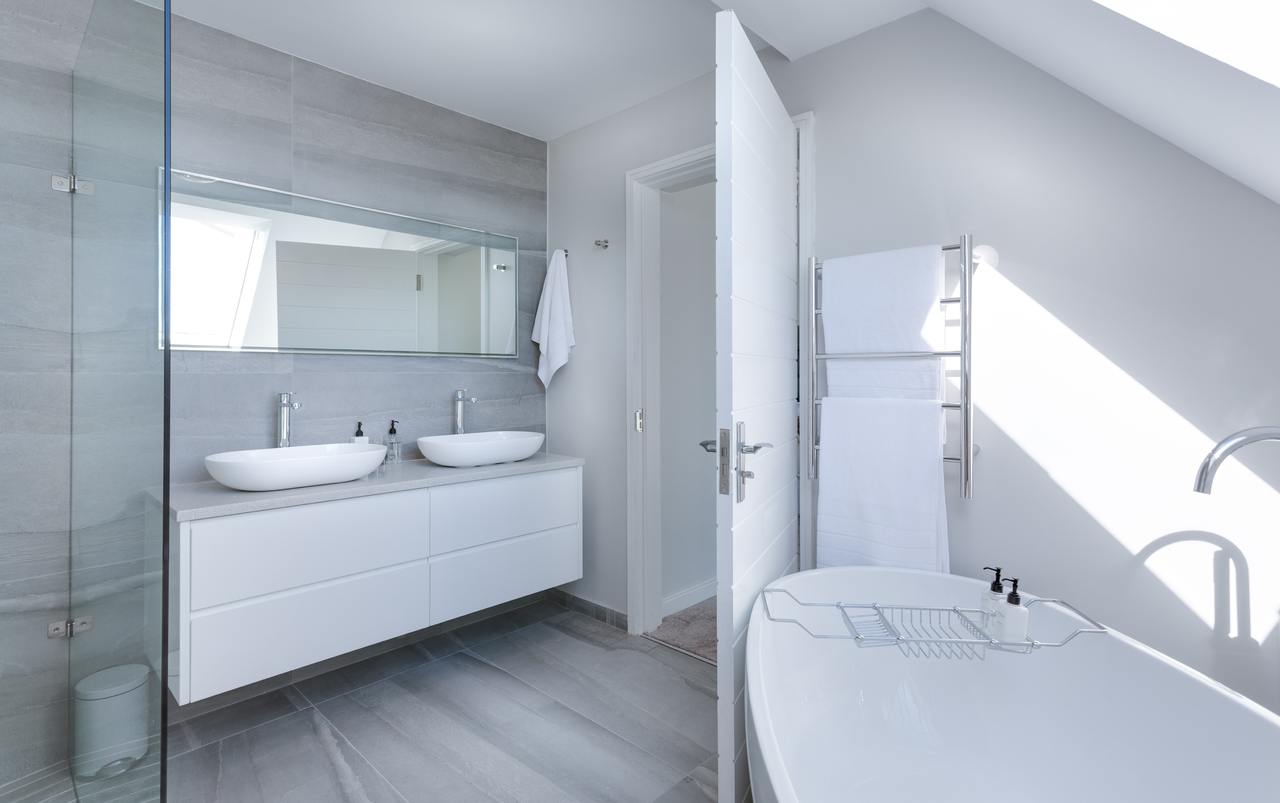 Put Clutter Together
If you are the laid back kind of person, clutters unconsciously irritate your mental health. On the other hand, keeping everything in itself and together makes routine life easy for you.
Specify one proper place for all your creams, lotions, and soaps. It will also ensure that no product is wasted and you don't have to spend time searching when you need to use them.
Buy an Attractive Vanity Unit
The vanity unit makes up half of your washroom. If you don't have a nice unit, you can't create a beautiful washroom. You should look for an affordable vanity unit at adaptalift.com.au that only offers style but also has good quality.
It will make sure the time you spend in front of the mirror isn't an unpleasant one. Furthermore, you should consider the storage space needs before you buy a unit.
---
Read Also:
---
Install Air Fresheners
Bathrooms can be smelly, but they don't have to be. Smells have a terrible impact on your thoughts and mental health. Go buy some air fresheners of your favorite scents and install them in the washroom.
You can set it to automatically spray every few minutes or hours if you have guests. Otherwise, manually spray it first every time you visit.
Match Towels and Curtains
It's not very difficult, and you don't have to spend a lot of money on it. Just ensuring that your towels and curtains are matching enlightens the entire washroom.
You can either change the shower curtain or get new towels to match them. Furthermore, make sure you always have fresh and clean towels.
Lay an Attractive Rug
You don't have to be an elite to lay a rug in your washroom. First of all, it ensures that your feet get dry when you get out of the shower.
It decreases the danger of slipping on wet tiles. Best of all, it improves the overall aesthetic appeal of the room. If possible, try to match the rug with curtains and towels too.
Put Some Plants
In case you don't know, there are two types of plants: indoors and outdoors. You should install indoor plants all around your home and even in the washroom.
It will not only make the room more attractive, but you will also get fresh oxygen. You can also get plants that have a good natural scent. If you want to make it more attractive, hang some art on the walls.