Moving to a new place is exciting. You can start anew and have more opportunities waiting for you. Yet, it can be stressful.
It's not only taxing for the mind, especially if you've grown so attached to your previous neighborhood, but it can also be physically exhausting, especially if you aren't well-prepared.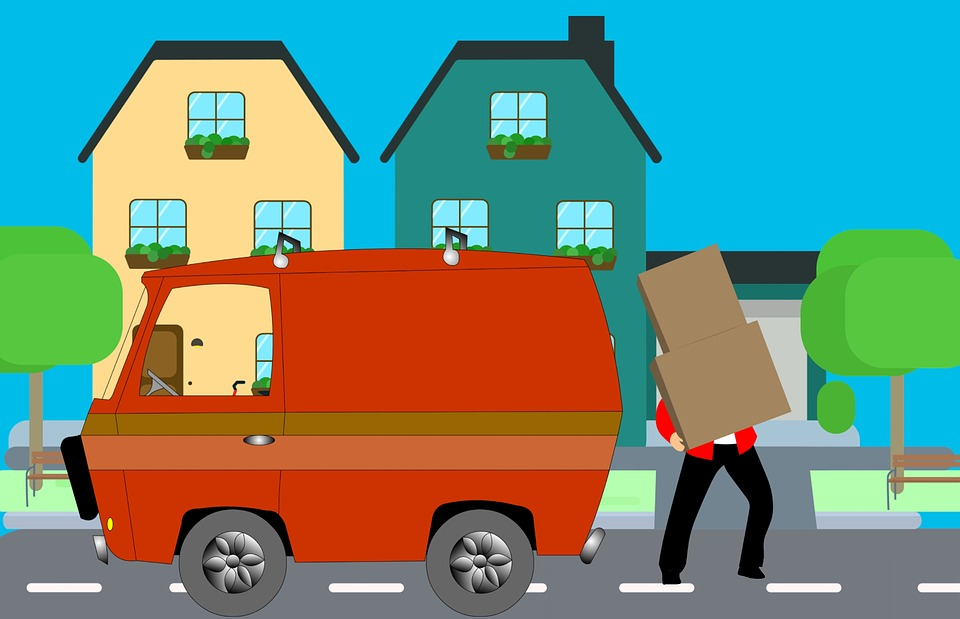 Whether or not it's your first time moving to a new place, here are some things you should know to help you lessen the stress of moving.
Planning is Important
Planning is crucial when you're moving to a new place. You need to have everything planned out for your move to run smoothly and lessen your stress.
When planning for your move, one of the first things you should do is to prepare your new place first. If you're moving to a new home you've bought, plan when you should schedule cleaning your home to prepare it for your move.
If you're renting your new home, make sure to talk with your new landlord first. This way, they can prepare your house and perform maintenance before you move.
Planning for your move also means talking to anyone who can help you move. If you're hiring movers, for instance, you should communicate with them first too a few weeks before your move.
You should also plan which pieces of furniture should go with you and which ones will not. This way, packing would be easier.
If you plan to donate some of your stuff, it would also be helpful if you schedule it ahead of time.
---
Read Also:
---
Movers are a Big Help
Many people often overlook the help that removalists can do when moving. Others, on the other hand, tend to just skip the idea of hiring removalists as they think that they will be able to save more money if they do the moving on their own.
But, it turns out, removalists can do so much more for you than you think. Seasoned removalists from Brisbane say that hiring professionals to do the job can help lessen the stress of moving.
This is because they have the right equipment and even the vehicle to help you transport your things smoothly and faster to your destination.
With their help, you won't have to worry about how you can take your furniture to the truck as they can do it for you.
You won't need to think much about how you're going to transport your belongings to your new home as they have trucks that are big enough to fit all your stuff so you won't have to go back and forth using your own vehicle.
Moving Prices May Depend on the Things You Bring
Speaking of removalists, if you're planning to hire one, note that their pricing may depend on many factors and the number of your belongings and their weight may affect their prices too.
That said, it's important to decide on your belongings first. See which ones should you want to take with you to your new home and which ones need to go to. This is applicable for both your furniture, appliances and even your clothing.
Before your move, make sure to get rid of the items you don't need anymore. Donate them or sell your furniture and other belongings if you haven't been using them for quite some time.
This way, you can save on the moving fee and have more storage space in your new home.
Labeling System Can Make Moving Smoother
Not many people use a labeling system when moving. Because of this, they'd have to rummage through several boxes before they could find the items they need.
It's just effort and time-consuming. But, if you use a labeling system for your stuff, you'll know where to look right away in case you need to find a certain item.
To label your stuff, all you need are a pen and paper or just a marker. Try to list down every item on a piece of paper before you stick it to the box you packed.
Or, you can just list them on the box itself using a marker. Also, don't forget to indicate which rooms should the boxes go to.
Doing so will also help you unpack faster and easier. With a labeling system, movers will know where they will leave your boxes. This will also help you check if you've packed everything you need for your new home.
Packing an Overnight Bag Will Help You Survive
Before, during, and after moving can be physically exhausting. Hence, you might find yourself too tired to unpack right after you got to your new home. But, how will you survive then? Packing an overnight bag is the key.
Because you'll likely have no energy or even time left to unpack for the day to clean yourself up and change your clothes before resting after a long day, you quill need an overnight bag that will help you survive for at least a day.
This should contain a pair of extra clothes or pajamas, your skincare products, bath essentials, and even a first aid kit.
You can also pack some snacks and some water. This way, you won't have to open your boxes right away, and will save you some time to rest so you can have more energy to unpack the next day.
Packing by Room is a Smart Thing to Do
Moving to a new home can be exciting. You want to get everything done right away and pack as fast as you can so you can move to your new space fast.
Because of that, many homeowners tend to feel overwhelmed and don't know where to start when packing. Others, on the other hand, tend to just pack everything they see or get their hands first, which can get a bit disorganized.
If you want a hassle-free and organized way of packing, try boxing your items by room. This way, you're sure you won't leave anything important behind and unpacking would be easier.
Moving can be physically and mentally taxing. But if you're well-prepared, it would be a piece of cake.