A lot of people fear shifting to a new place because it is a physically draining process.
It starts with a rollercoaster of emotions and ends with mixed feelings about your new home.
And while many people consider the last day as the final and actual moving day, it starts long before that.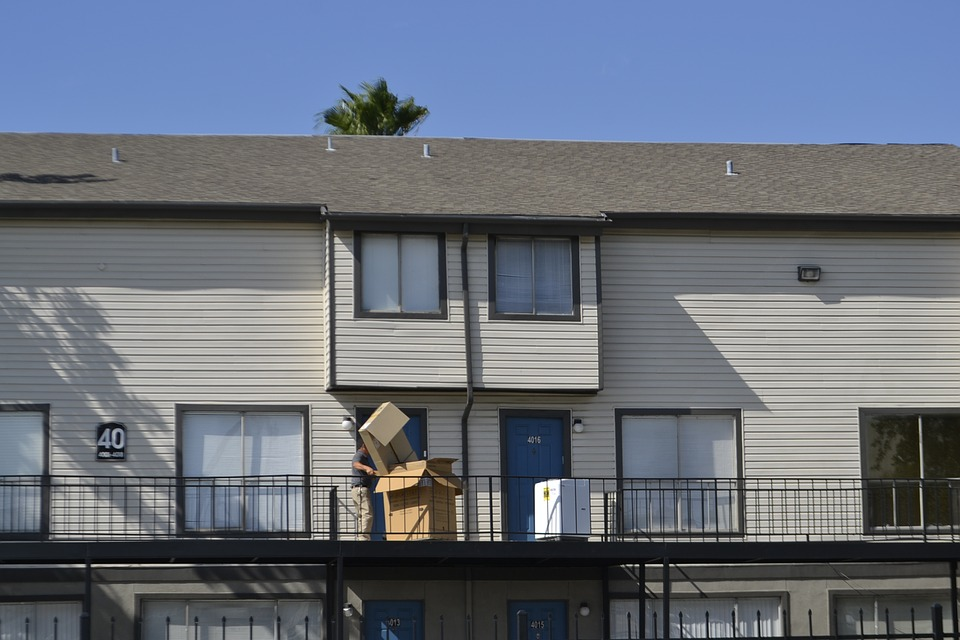 It is necessary to begin preparing for the relocation day months before moving and settling down in your new place.
You have to think about everything from the essential supplies to the delicate furniture.
If not, everything will get to your mind sooner or later, and you might start panicking.
That is why we are determined to simplify this overwhelming process for you. Here are some tips that make your moving process easy breezy:
1. Ensure Proper Labeling
One of the essential elements of moving out is the labeling of items/boxes. You have to label every box to ensure that you find all your possessions easily in your new home.
A great way to manage this problem is by organizing all the boxes.
You can color-code your boxes according to the nature of items it contains, like kitchen objects, living room items, decorations, etc.
After that, you can number each box for easy access. Once you've marked all the boxes, you can start packing.
It makes the process convenient for movers as well, and they can quickly place the boxes designated for each room.
However, you can find more tips here on how the relocation process can be carried out efficiently with professional help.
Nonetheless, don't be too hasty with all the packing. Because once you tape even one box, you cannot go and open it for anything.
Otherwise, you'll lose track of the entire process. Thus, take your time and organize yourself before officially beginning your packing.
2. Start Packing Ahead Of Schedule And Declutter As You Go
People think that packing is the last day job. They believe that one might face problems finding stuff if they pack a long time before moving.
But in reality, if you tackle this job beforehand, you can save a lot of time for the moving week.
Additionally, packing ahead of schedule also saves you from unnecessary anxiety and stress.
Now when you start your packing, you might want to begin with the least essential products.
And remember, you have to declutter as well. Because if you get rid of unwanted things now, it'll save you from the troubles later.
A great way to declutter is to apply the six months rule. If you're unsure about keeping something, see if you've used it in the last six months.
If you have, you might need this object in the future as well. But if you didn't reach for it in the past few months, chances are you wouldn't need it in the next ones as well.
---
Read Also:
---
3. Take Care Of The Food Waste
Though we don't give it much attention, food waste is a real thing. And when you're moving out with no refrigerator or storage, it can create a big problem.
When you decide your moving date, arrange your grocery shopping according to it.
Make sure that you use all the food items days before your shift. That way, none of your food will go to waste, and you'll also get rid of all the extra load.
Also, do not forget to buy snacks and other preservable items for the moving day as well.
It'll keep you going and ensure that you don't rely on the take-out on your moving day.
4. Seek Help
Undeniably, moving is an exhausting and daunting activity. It is not only tiring physically but emotionally too.
Leaving the place you call your humble abode is never easy. And on top of that, dealing with dozens of work can drain you mentally and physically.
That is why if you can't cope up with the pressure, it is best to ask for help. You can invite your friends to contribute, or you can hire a professional team for the job.
By doing so, you will remove an immense burden from your shoulders. Once you hire professionals, they will make sure that your relocation process is swift without any stress.
Conclusion
Moving is a tiring process that can drain anyone. But while this hectic job can get overwhelming, it also makes some of the best memories of all time.
Packing your home and moving somewhere else is not an easy task, but it is undoubtedly worth the hassle.
Above, we have mentioned some tips that might come in handy for your easy moving.
But these are only a few when it comes to the hacks that can simplify this tricky task.
So do your homework, ask around, and when you're ready, you can start shifting. It might seem taxing at first, but it'll surely get manageable once you get the hang of it.