The kitchen is where we like to spend a lot of time.
Cooking, preparing, and eating meals together, celebrating a cup of coffee or tea – we love to bond, talk, and catch up surrounded by food.
Therefore, it is hard to wonder why for so many people who are just starting to plan their houses, a unique and well-designed kitchen is among the primary goals.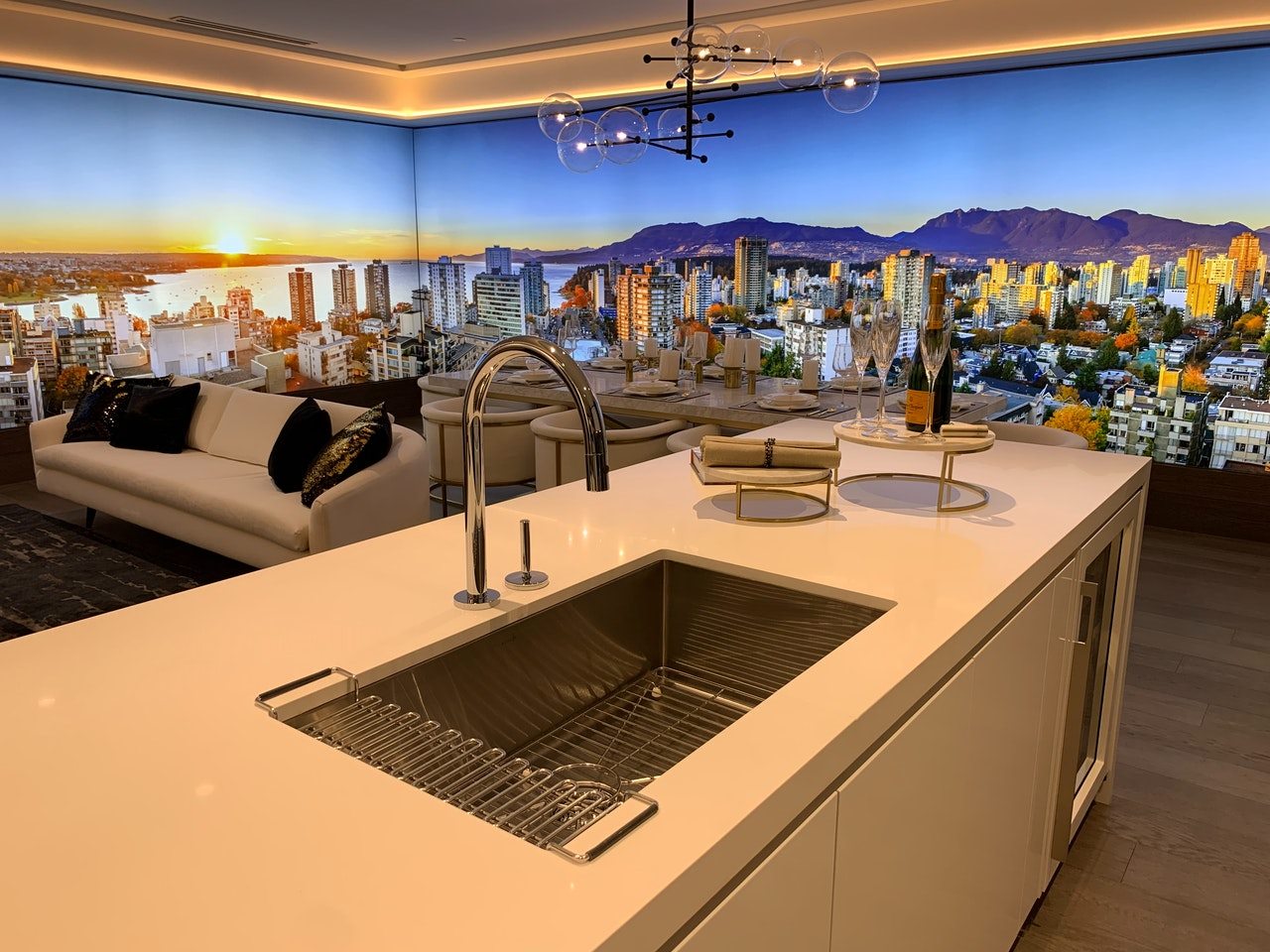 A simple yet outstanding feature that homeowners and designers often choose these days is the so-called farmhouse kitchen sink.
That's because farm sinks are both elegant and useful, and they can be easily adjusted to the whole kitchen interior, even if you don't go for the entire farmhouse look.
However, as farm sinks aren't among the cheapest options, especially if you aim for high-quality materials, it may be difficult to find something interesting on a budget. But not impossible!
If that's what you want, simply keep reading. Below, you will find five suggestions for farmhouse kitchen sink ideas that won't leave you with an empty wallet.
---
Read Also:
---
1. Minimalistic Farmhouse Sink
Fans of minimalistic design can surely find a farmhouse kitchen sink on a budget. It can be made of metal or stainless steel, or renovated and painted in a toned color. This type of sink will fit into any plain interiors, especially if you only choose one or two colors to decorate the kitchen.
A minimalistic sink can be accompanied by both modern and vintage equipment (such as a fridge, a cooker, or kitchen cabinets). It will always add to the general look while also making your everyday kitchen chores easier and more comfortable.
It's simple enough to match different styles without making a chaotic impression or looking out of place.
2. Vintage Look With a Farmhouse Sink
The vintage look is becoming more and more popular not only in clothing but also in interior design. Why shouldn't you introduce it to your kitchen, then? You can do it easily by choosing a vintage farmhouse sink, for example, a sleek one.
A sleek farmhouse sink can be surrounded by other vintage elements, like a wooden worktop or cabinets with an old-school design.
All these elements will surely go well together. You may add some more vintage accents, such as posters or pictures, to boost this impression even more.
3. Elegant Look Of a Marble Farmhouse Sink
If you fancy an elegant design in your house and kitchen, a marble farmhouse sink is a great idea to make such an impression. It will be a perfect match for marble countertops and exclusive decorations.
Of course, marble is not really a budget-friendly idea, but there's a lot you can do with it if you find a second-hand sink.
When you want to boost this smart and luxurious interior, even more, you may also choose marble floors or minimalistic tiles on the walls.
Try to stay within one or two shades, for instance, grey and white, or black and beige – these blends will add to the originality and elegance of your kitchen. To see some more inspirations of these kinds, you can visit this website.
4. A Black Farmhouse Sink
We are all used to having the kitchen sinks white, beige, or grey. But why not change this traditional attitude and try to make the farmhouse sink look extraordinary by getting a black one?
A black kitchen sink is more sustainable and ergonomic than a white one. Why? Smudges and stains are not visible on darker colors, so there's no need to constantly clean the space. What's more, black kitchen equipment usually looks more elegant and modern.
You may add some LED lights and steel decorations to make the impression of modernity even more visible. Some ideas to explore are available here.
What's great is that you can renovate and paint black basically any sink.
5. A Rustic Farmhouse Sink
Another interior design style gaining popularity right now is the rustic style, where a farmhouse sink actually has its roots.
Mostly, it involves using natural materials, such as jute, linen, wood, or sand. It also focuses on handmade elements and natural colors like beige, white, grey, or black.
How to make your farmhouse sink match this style? You may choose a wooden or steel one – just keep it simple.
You don't have to be bothered with performing excessive renovations or going for elegant design. Rustic style is all about naturalness and accepting imperfections.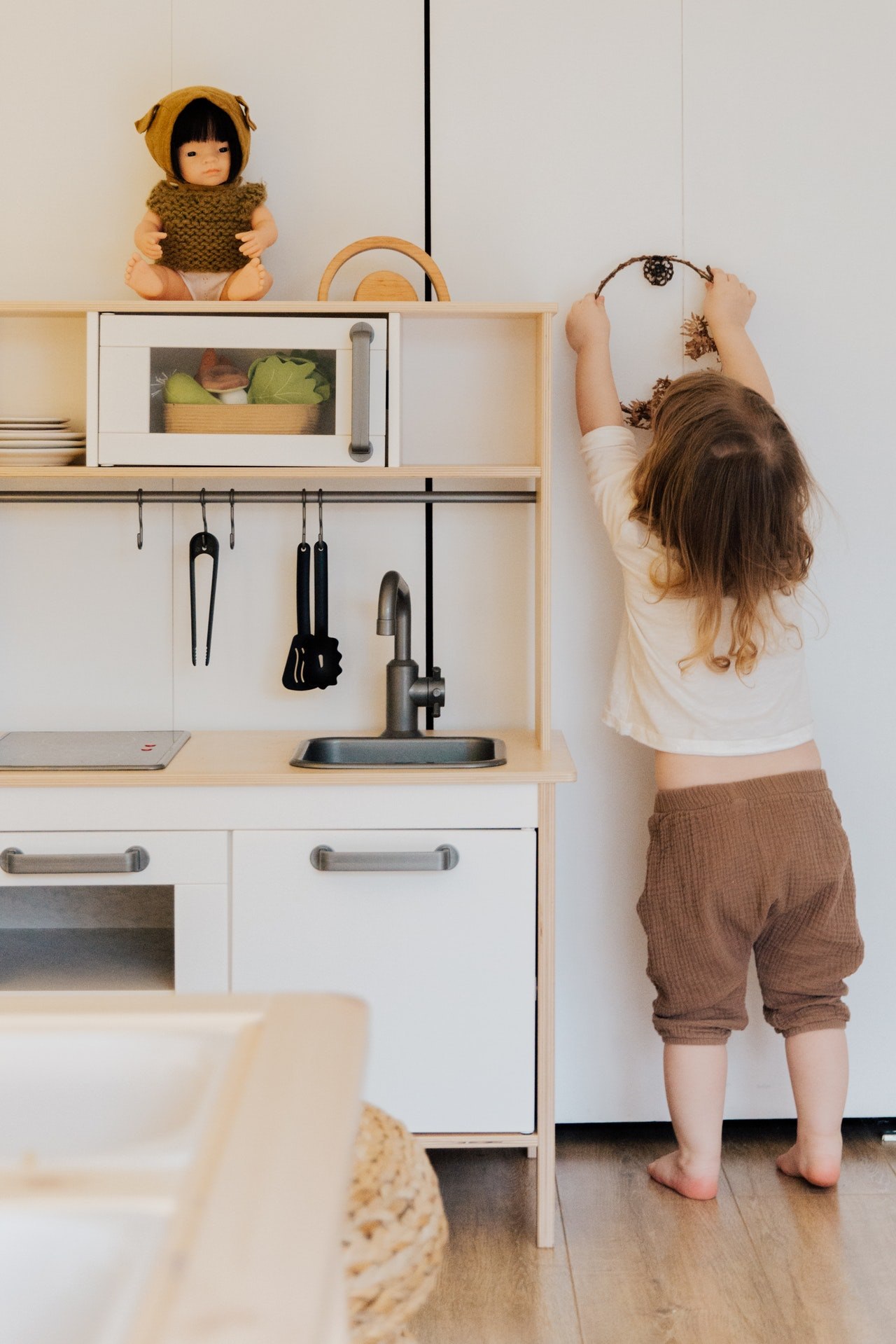 Conclusion
Although designing a kitchen with a farmhouse sink may seem challenging if you don't have an unlimited budget, it certainly is possible to make it simple yet elegant by sticking to certain styles and treating all the elements as a whole.
A farmhouse kitchen sink is a perfect choice for different styles in your kitchen – from neat, minimalistic design, through modern vibes, to more natural, rustic interiors. And it's not only esthetically-pleasing but useful as well!