Building your own home is quite a complicated and multi-stage process.
It is certainly worth preparing for it precisely. The better you plan the entire project, the greater the chances of the construction process being fairly unproblematic.
The construction of a house can be divided into individual stages, each related to the previous one.
You cannot start construction without choosing a house project; the project itself, on the other hand, often depends to a large extent on the plot of land at your disposal.
Everything is interdependent, and there are many factors you need to take into account.
The very selection of the right place to build a house is a task that requires meticulousness and knowledge of the subject.
If you do not have your own land to build the house, you should check several important information about it before giving the highest cash offer for a desired plot of land.
Later on, there are other things you need to take care of: specialists, your budget, building permits, and other essential documents that must be filled out before starting to build a house.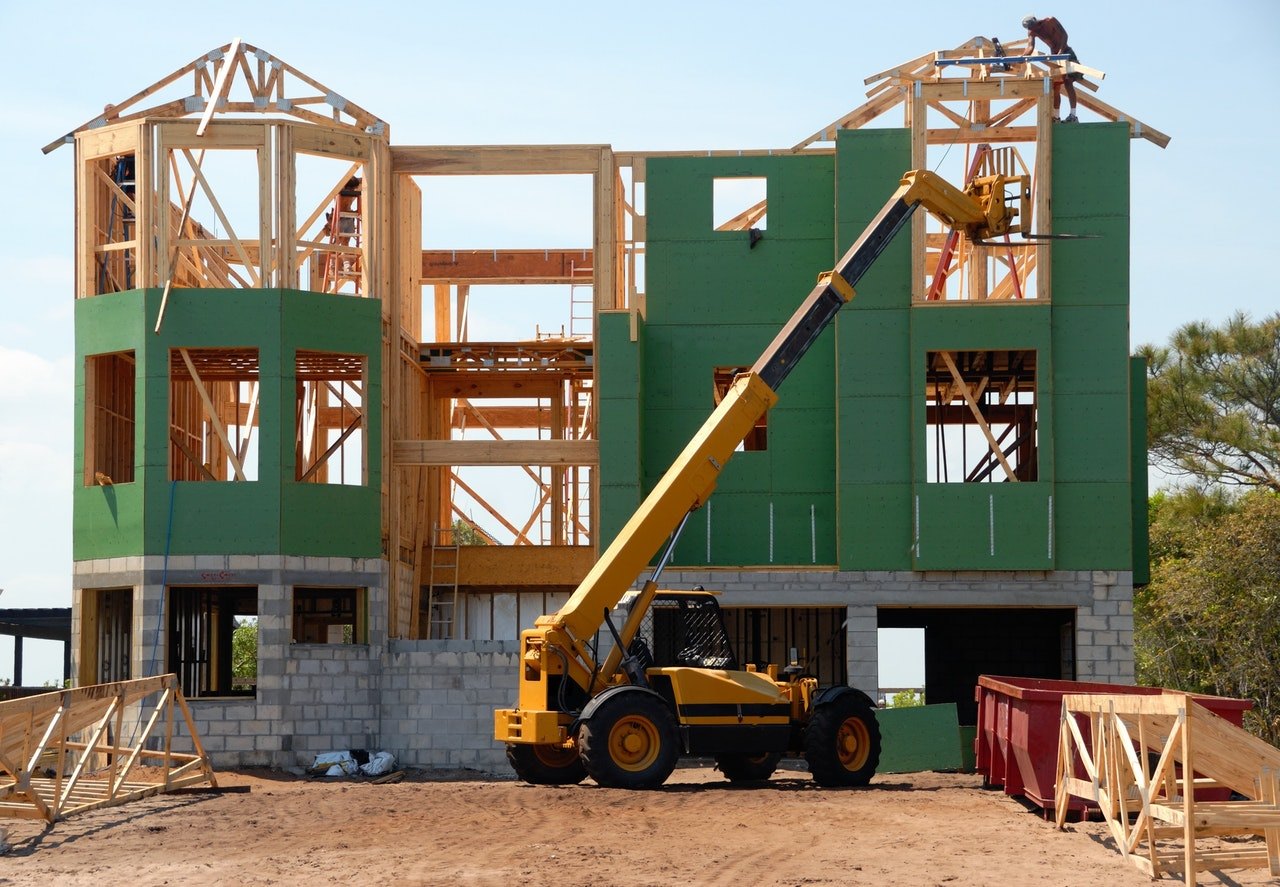 This article will provide you with the most important things you need to know before construction starts.
Purchase the Right Building Plot
This is the first step that brings you closer to building your new home. Before finalizing the purchase, it is worth analyzing its legal status.
Check the position of the property, determine the possibility of utility connections and their approximate price.
When making your choice, check the surroundings of the plot. Find out if there are no sewage treatment plants, garbage sorting plants, or factories near your property.
Extensive industrial facilities can not only be a source of the noise but also dust, fumes, and unpleasant odors.
Nearby infrastructure is also important. Check where the nearest shop, health facilities, post office, playground, or school are located.
Even though we drive everywhere more often, it is good to have a shop nearby where you can buy fresh bread or a newspaper in the morning.
Of course, this is not the only deciding factor, but it is worth making sure in advance that you will not live far away from civilization.
Easy Access to the Property
Trouble-free access to real estate is especially important. During the construction phase, you may not be bothered by the lack of a hard surface in a driveway, but the longer you live in the house, the more inconvenient it will be.
If there is no road near the plot, check with the commune office whether construction is planned. Also, pay attention to access by public transport.
The nearest bus stop, which is five kilometers from the plot, can make life difficult for your family.
How Can You Save Money When Building a House?
Ready-made house design is a more economical solution than purchasing a custom project. If you are looking for ways to save money, you can also choose a house design without a basement.
The roof's complicated shape also generates considerable expenses (the roof is responsible for almost half of the entire investment).
You can also save on building materials if you buy them in construction wholesalers or online store discounts.
However, remember that sometimes it is better to buy more expensive building materials from proven and certified manufacturers than later be a witness to faults, cracks in the walls, or leakage in the roof.
Also, take into account that, for example, choosing more expensive but tighter windows mean lower costs of heating the house in winter.
Budget
Decide on your budget upfront. It will be useful for you to determine the amount of additional financing, e.g., in the form of a bank loan.
Remember that building your own house is not only the cost of purchasing a plot of land, building materials, and hiring a construction team.
It also means documents confirming real estate purchases, official fees, and unexpected expenses that often occur during construction works.
Insure Your Property
To not be afraid of storms, flooding your new home, or theft, you should think about home insurance. It is worth taking out insurance against any mishap.
You will find many companies on the market that offer comprehensive property insurance. Compare many offers and choose the best one. Remember that a low price can exclude you from specific circumstances.
In the event of unforeseen events, it is always better to rely on insurance than on your own funds. When building a house, every cent counts. And if you do fall victim to water damage, repairs can take a large part of your money.
Conclusion
The decision to build a house is a breakthrough in everyone's life. It is easy to go through all the formalities and not get frustrated as long as you are aware of all the things you should know before starting the construction.
Knowledge is the key to success.
So if you have found the perfect plot for sale in a quiet and green area, remember to check everything before building the house to avoid any problems.