Now that you saw how simple the table was to make, it's time for me to show you how to make a farmhouse bench.
Would you believe that it takes less than 30 minutes to put together? The hardest part is deciding what color you want to paint it.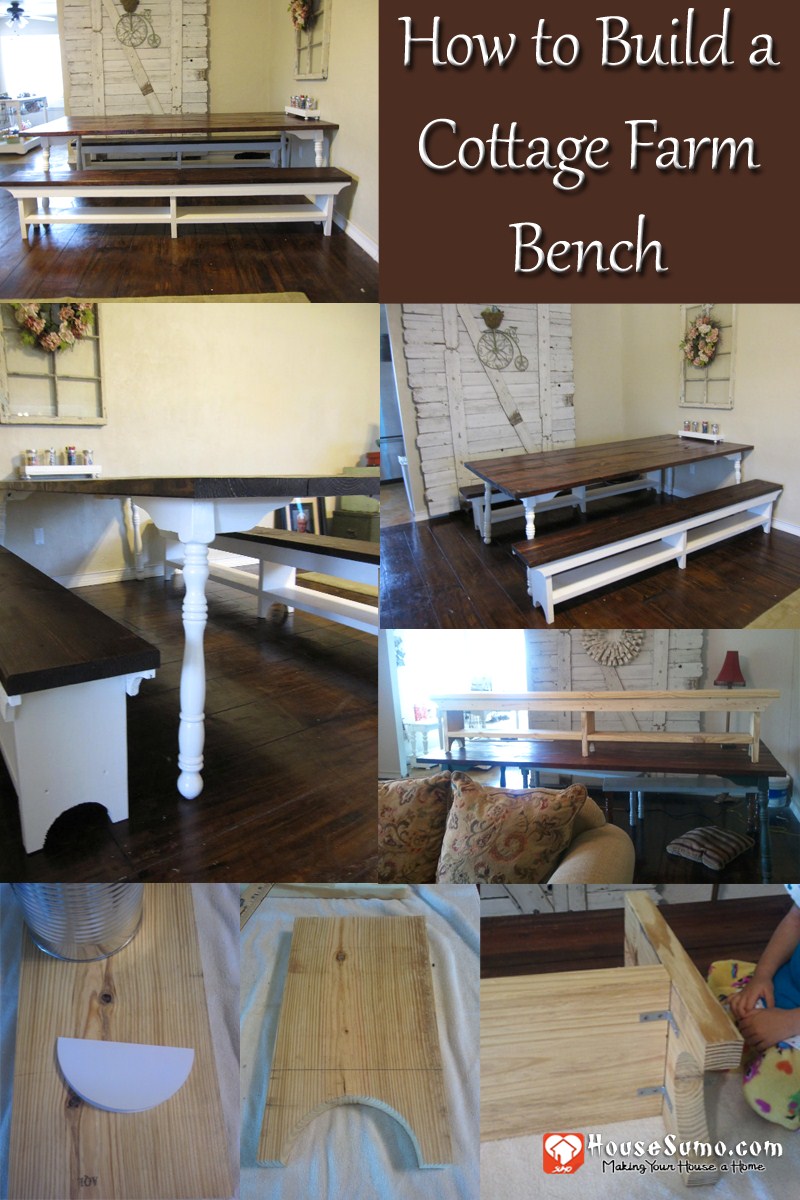 How to Make a Farmhouse Bench, DIY Farmhouse Bench Plans
I'm going to give you the measurements for an 8′ long bench. I know that is a way to big for an average table so you'll have to make some measurement adjustments. Sorry about that.
---
Read Also:
---
I Started Out With:
1) 2″by12″by8′ board for the top
2) 1″by4″by8′ boards for the skirt
3) 2″by10″by16″ for the legs
2) 2″by10″by42″ for the bottom footrest
1 pkg. of 1″ 4 count Corner Braces
Screws at least 2 1/2″ long
If you have the store cut your pieces for you it saves tons of time, just make sure that they measure and cut one piece at a time. Don't measure all your cuts on the same board and then cut. The blade thickness will make your pieces uneven.
Now that you have all your pieces together, you will still need to do some cutting with a jig-saw. You will need to cut a half circle out one each leg bottom. I used a #10 size can to make a stencil.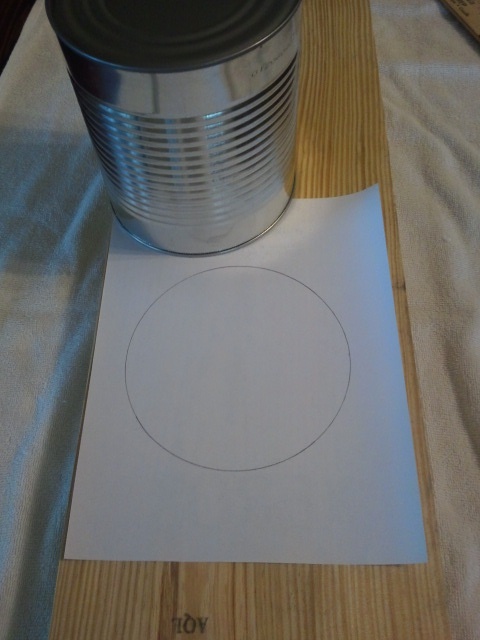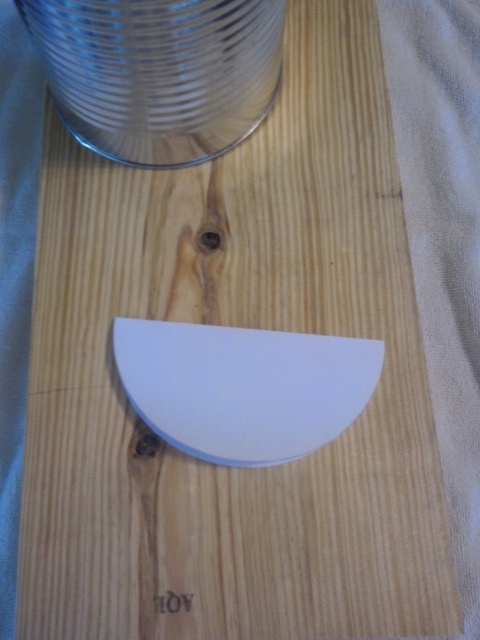 I traced out the outline of the can on a piece of paper, cut it out and then folded it in half, fold it in half again and just crease it and unfold the second fold to find the center.
Measure and mark the center bottom of each leg. Although they are 2″by10″ your board is really just 9″  wide, so the center mark should be at 4 1/2″.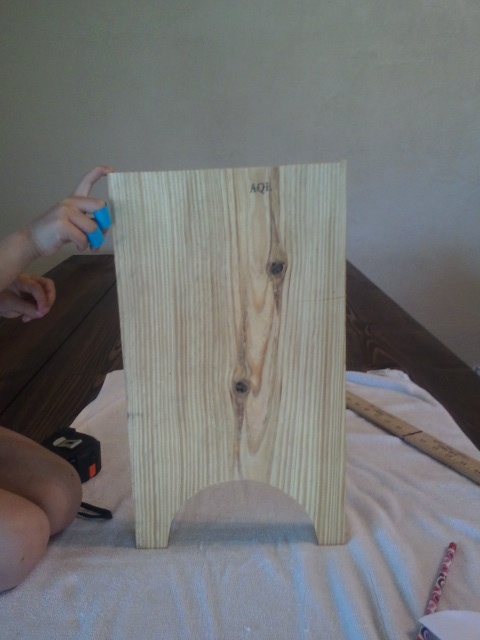 Line up the center of your stencil and the mark on the board.
Trace and cut out your half circle on all three legs.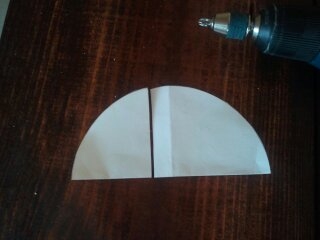 Take your half-circle stencil and cut about 5/8 of it off. This will be used to cut a curve out on the ends of the skirt.
Use the smaller piece and line it up, trace and cut out in each bottom corner of the skirts. That is all the cutting that needs to be done.
How to Build Your Farm Bench, DIY Farmhouse Bench Plans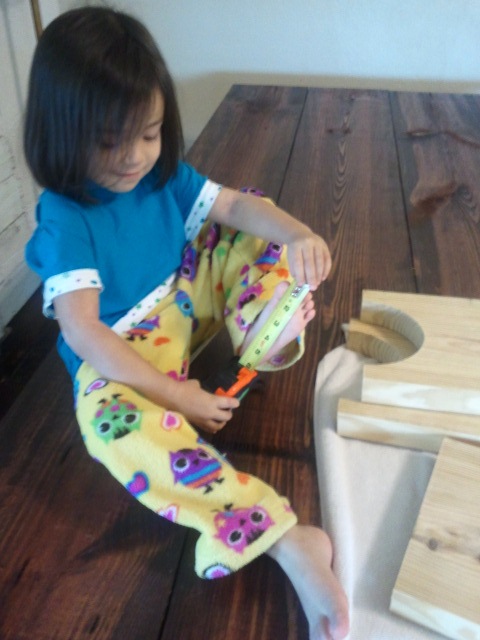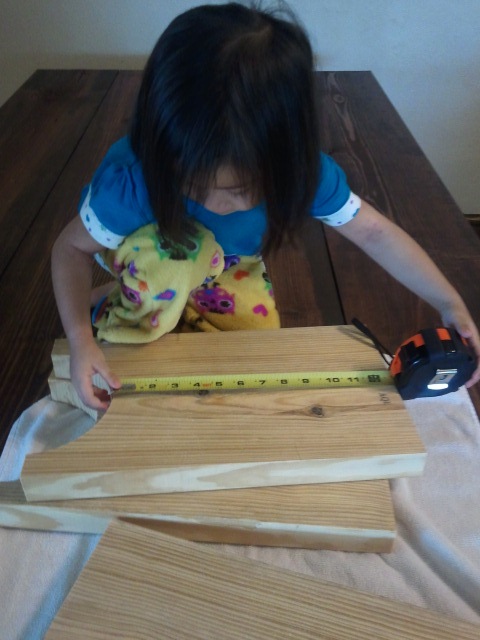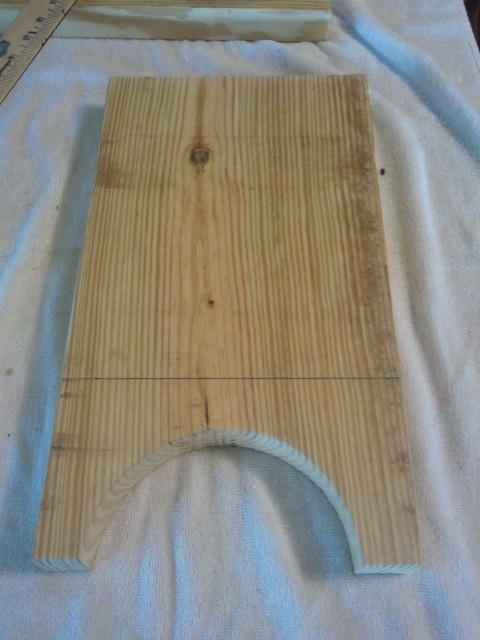 Mark a line about 5″ from the bottom of each leg. You will need to do this to only one side of two legs and on both sides of one leg.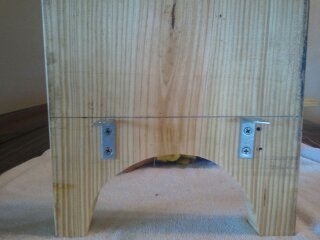 Attach your 4 corner brackets to the board that you marked on both sides. This will be the center bench leg. Try to place them towards the center a little so they can't be seen when the bench is completed.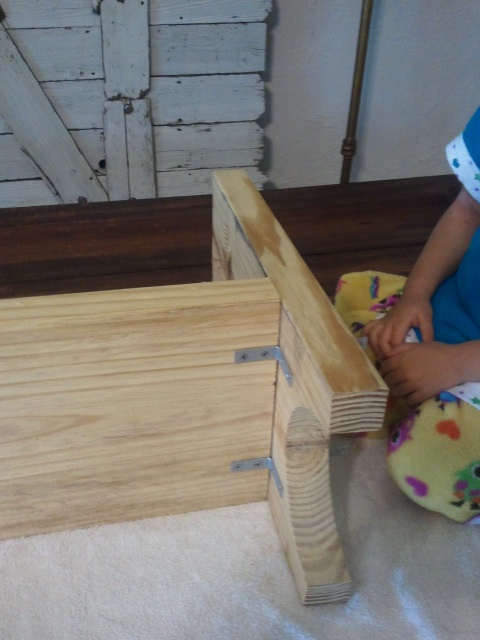 Attach one of the 2″by10″by42″ boards to the top of the corner bracket on one side of the bench.
Take another leg piece and line up your line with the bottom of the 2″by"10″by42″ board that you just attached to the corner bracket. I screwed the two boards together using my cordless drill from the outside of the bench. You can use another set of corner brackets if you are concerned about a couple of screws showing from the outside.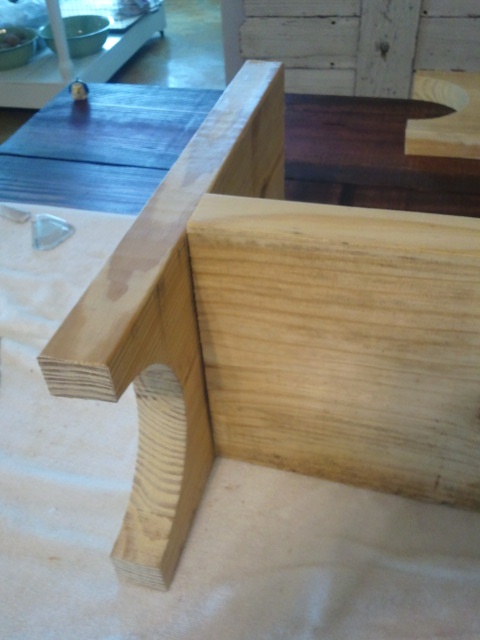 Repeat steps 3 and 4 on the other side of the center bench leg.
Now that the bench base is assembled you can stand it up and screw on the 2″by12″by8′ to the base. Take your time and play around with it until it is centered. I used 6 screws (2 for each leg). Screw it together from the top of the bench seat. You can use some corner brackets to do this but I didn't.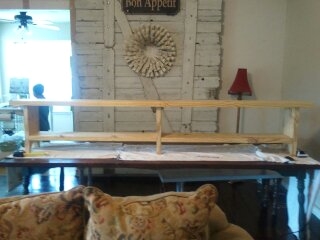 Attach both skirts. I hope this how-to helps some of y'all. These benches are very sturdy and heavy. I placed some felt circles to the bottom of each leg that helps me move them around and keeps the floor safe from scratches.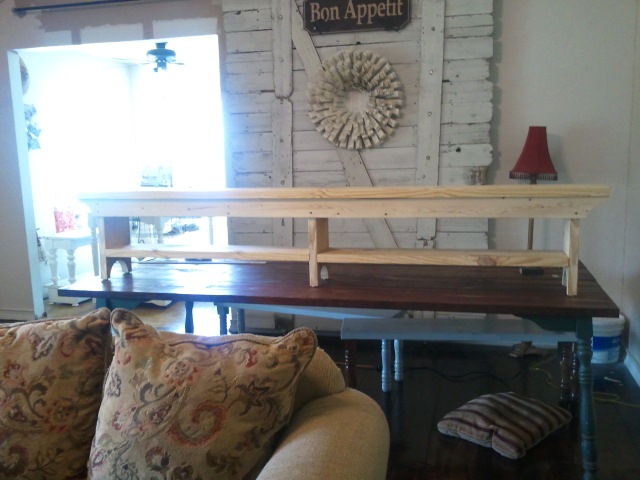 If you missed how I made the table then be sure to check that out here: How I Made My Farm Table, Plus Free 39+ DIY Farm Table Plans to Build Yourself
---
External Links + Best 15 DIY Farmhouse Bench Plans & Ideas to Build Yourself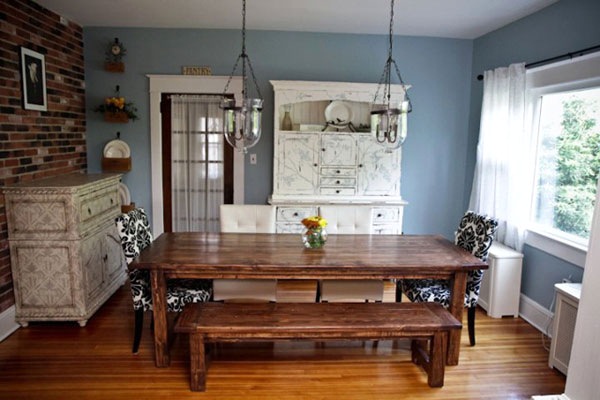 ---

---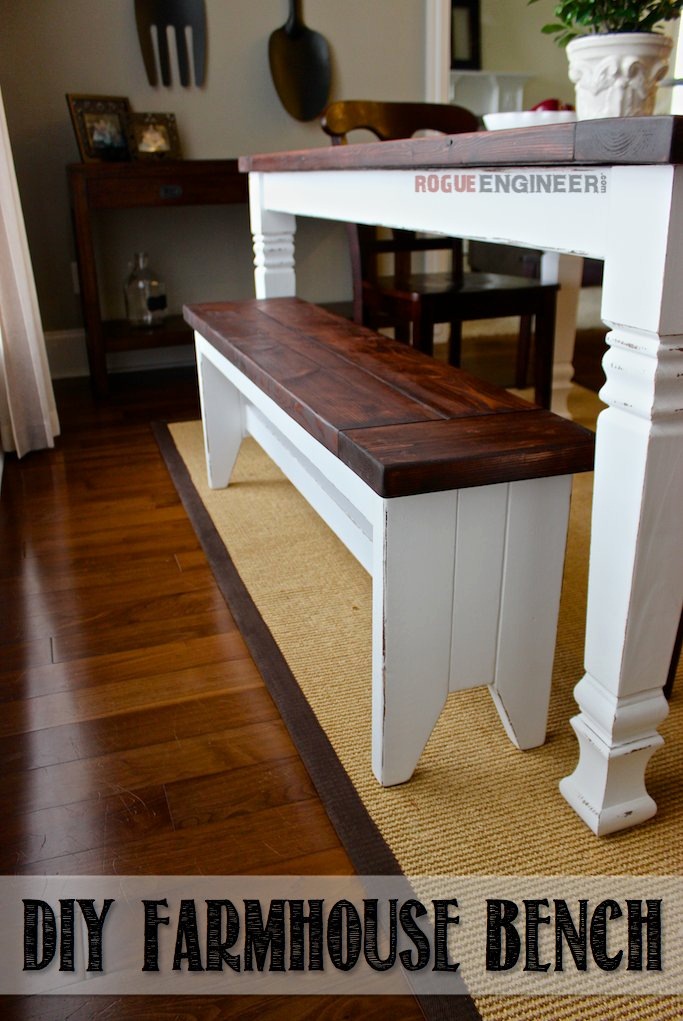 ---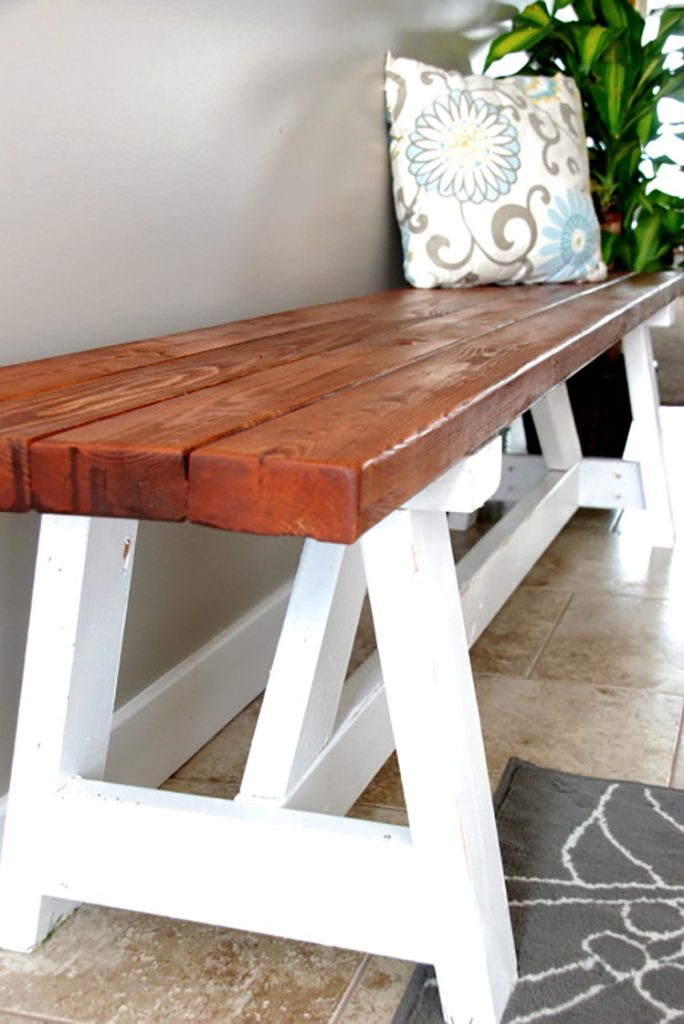 ---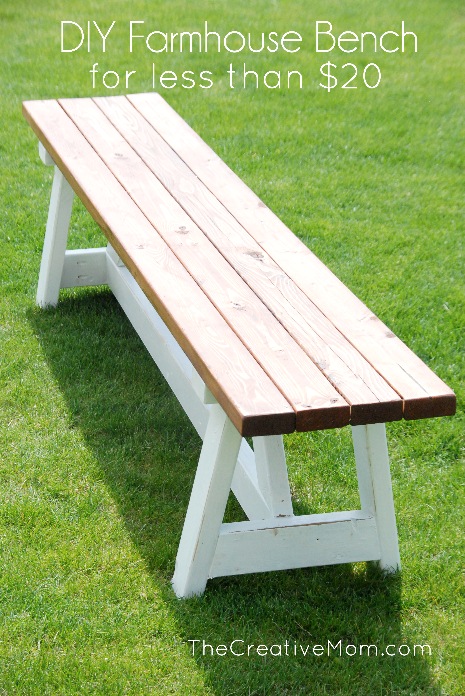 ---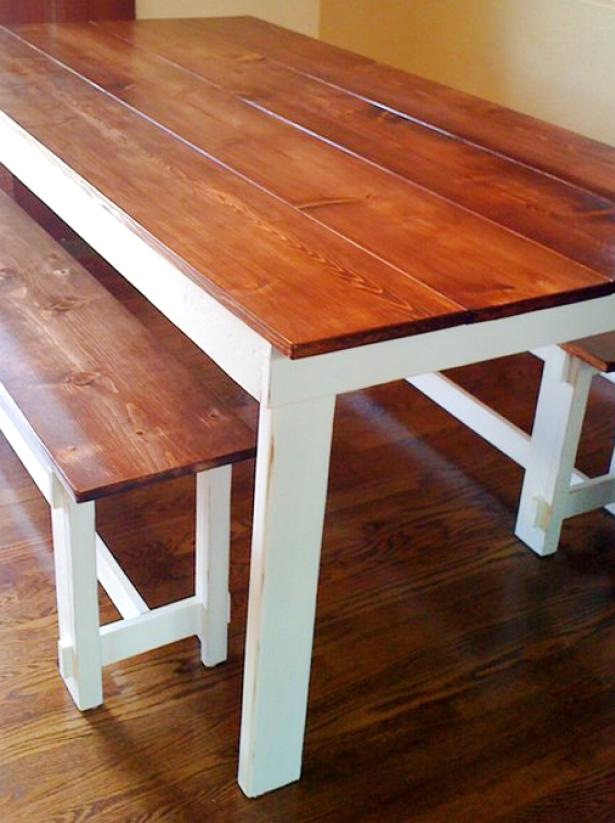 ---
Easy DIY Project: The $20 Farmhouse Bench – Youtube Video | The Rehab Life
---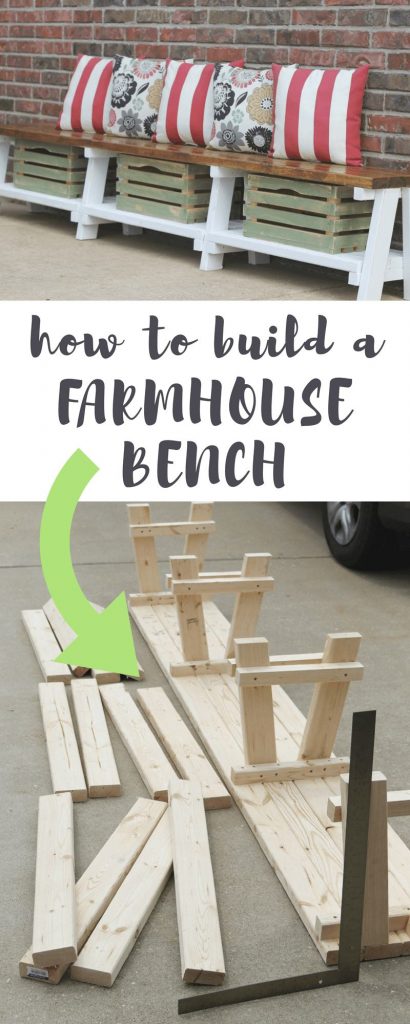 ---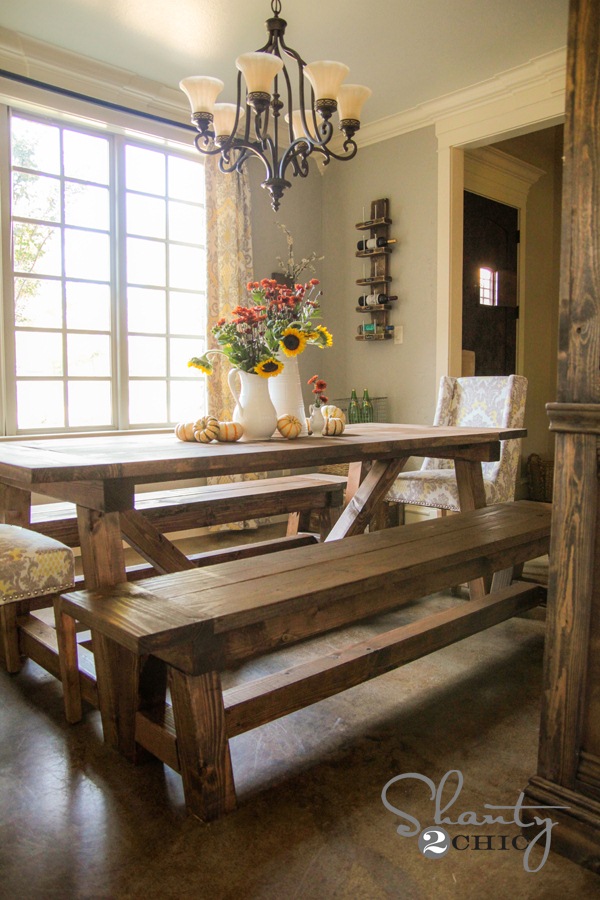 ---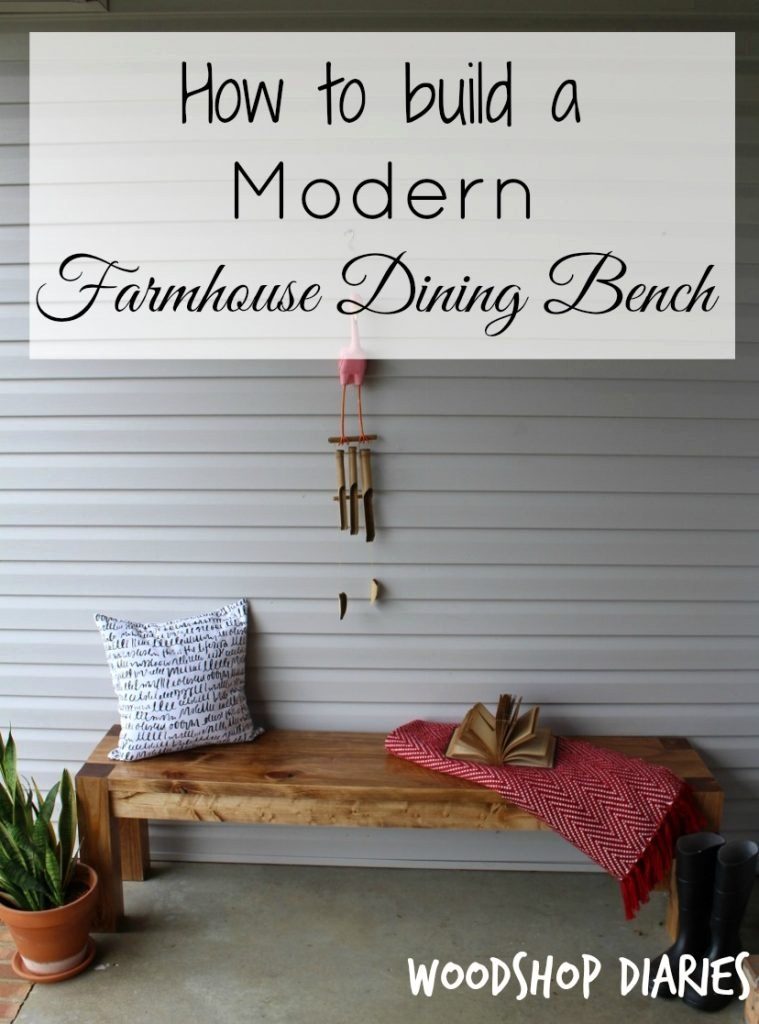 ---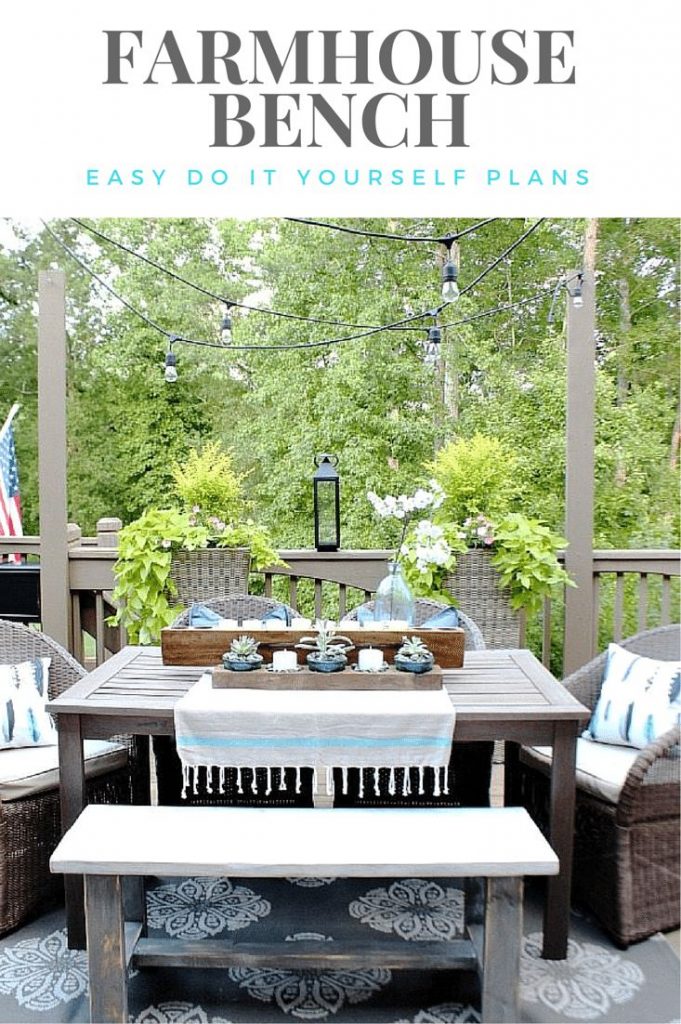 ---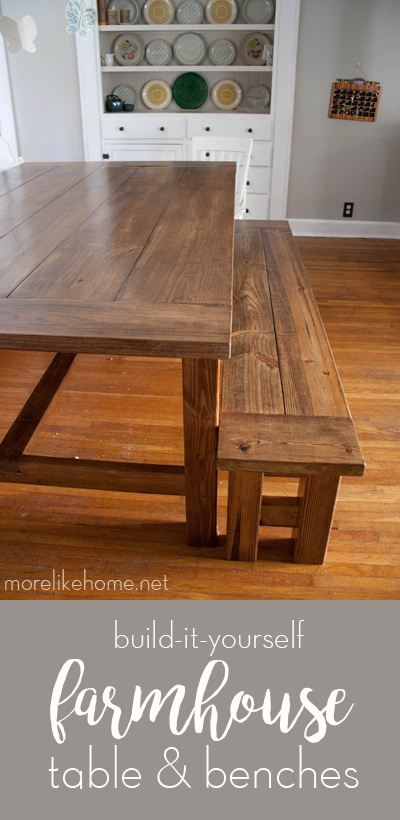 ---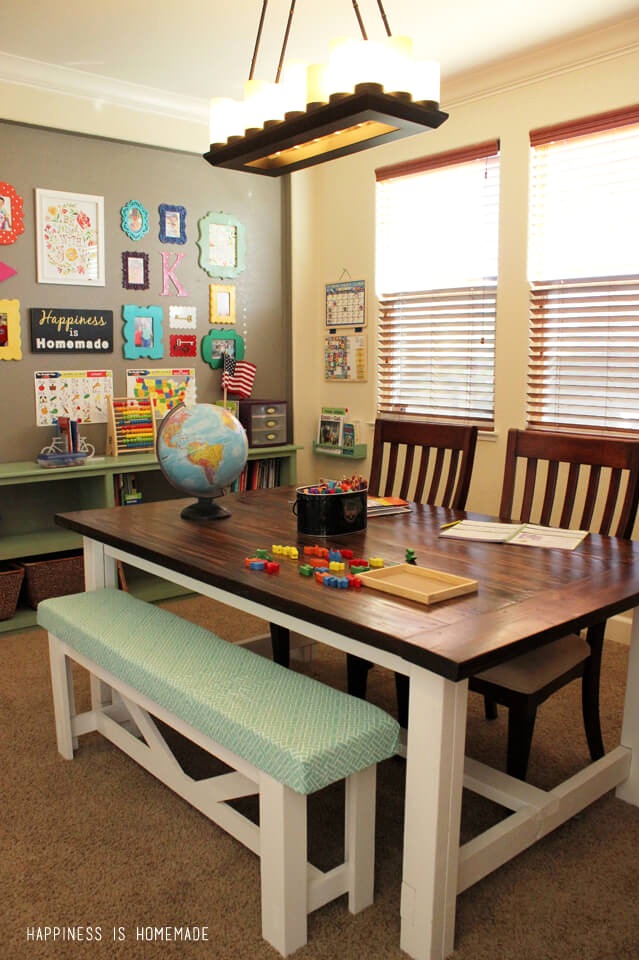 ---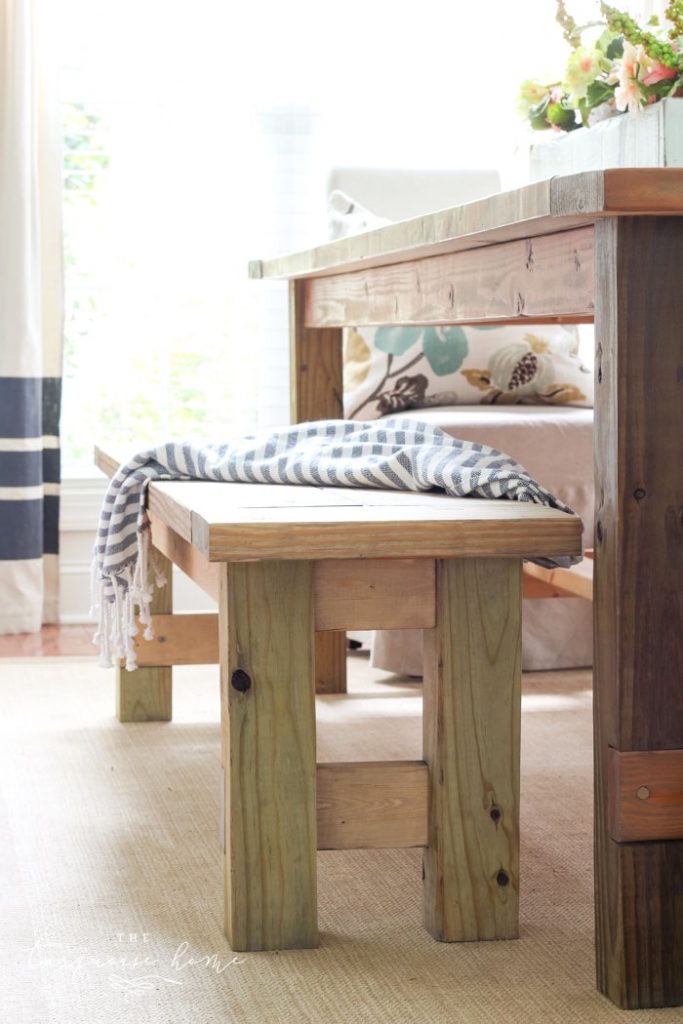 ---