As homeowners, it's natural to prioritize the safety and protection of our families and property. We invest time and resources in securing our homes from potential burglars, ensuring that our doors and windows are firmly locked.
However, when it comes to pest control, which has the potential to threaten the health and well-being of our loved ones, it is often overlooked.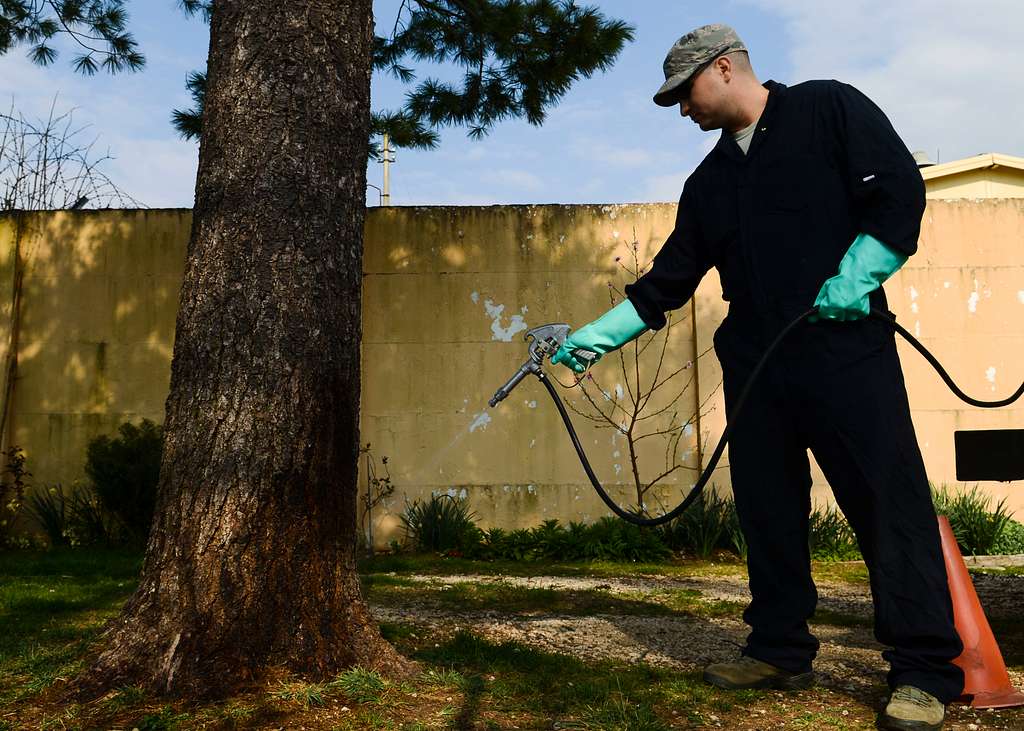 The threat of pests such as rodents, cockroaches, and bed bugs goes beyond physical property damage. These pests carry diseases and allergens that can have severe impacts on our health, including asthma, allergies, and even the bubonic plague.
What's more, some of these pests pose a threat to our furry animal friends, such as fleas and ticks, which can transmit diseases like Lyme disease.
The importance of pest control cannot be overemphasized, and it should be a top priority for homeowners. Here, we will explore the various reasons why pest control is essential for protecting your home and health.
Pest Control Prevents Damage to Structures and Property
One of the primary reasons why pest control is crucial is because it helps prevent damage to structures and property. Pests, ranging from termites to rodents, can cause extensive damage to homes and buildings, resulting in costly repairs and potential safety hazards. Termite infestations, for instance, can weaken foundation pillars and wooden structures, compromising the integrity of a building.
Similarly, rodents like rats or mice can gnaw through electrical wires, creating potential fire hazards. Conducting regular pest control measures through https://mauipestcontrol.com/ can help identify and eliminate infestations before they cause significant damage, ultimately protecting the structure and property, and saving property owners from costly repair expenses.
---
Read Also:
---
Pest Control Reduces the Risk of Disease and Contamination
The second essential reason why pest control is crucial for safeguarding your health involves reducing the risk of disease and contamination. A wide variety of pests can carry diseases, from cockroaches and mice to flies and fleas.
These pests can contaminate food, water, and other surfaces in your home, putting you and your family at risk of contracting dangerous illnesses such as Salmonella, E. Coli, and Lyme Disease. Additionally, animal droppings, urine, and hair can trigger allergic reactions and exacerbate asthma symptoms.
Professional pest control services provide effective methods for reducing and eliminating the presence of pests in your home, preventing the spread of disease, and guarding your health.
By eradicating pests and their habitats, pest control companies can significantly reduce the risk of illness and contamination, making your home a safer and healthier place for you and your loved ones.
Pest Control Helps Prevent Allergens and Irritants:
Pests such as cockroaches, rodents, and dust mites can all exacerbate allergies and create respiratory irritation. In fact, the feces and body parts of these pests are a common trigger for allergy and asthma symptoms, making pest control a crucial component of any healthy home.
By regularly implementing pest control measures, such as sealing entryways, removing food and water sources, and using appropriate insecticides and rodenticides, you can greatly reduce the likelihood of pests entering your home and leaving behind allergens and irritants.
While general cleaning and ventilation can help to mitigate these issues, proper pest control is essential for ensuring a safe and healthy living environment for you and your family.
Pest Control Helps Maintain a Clean and Hygienic Environment:
Pest control plays a vital role in maintaining a clean and hygienic environment. Pests such as rodents, insects, and other small animals can pose serious health risks to humans, ranging from contamination of food supplies to the spread of diseases.
By implementing pest control measures, households and businesses alike can protect their property and their health.
Effective pest management practices can not only eliminate pests but also prevent future infestations, avoiding costly damages to property and the health implications that come with them. Overall, pest control is necessary to maintain a safe and healthy living and working environment.
Pest Control Provides Cost Savings Over Time:
Effective pest control measures can help save you money in the long term. While it may seem counterintuitive to spend money on preventing a problem that has not yet occurred, the reality is that pest infestations can cause significant damage to your property and belongings.
Termites, for example, can feast on the wooden structure of your home, causing extensive structural damage that can lead to costly repairs.
Additionally, pests such as rodents and cockroaches can contaminate food and surfaces, potentially leading to health issues and expensive medical bills. By investing in regular pest control services, you can prevent these costly damages and ensure the longevity of your property.
In the end, the cost savings provided by pest control outweigh the financial burden of not having protective measures in place.
Overall, pest control is not just about getting rid of unwanted insects or rodents in your home. It is about protecting your health and the health of your family. Pest infestations can lead to serious health problems such as allergies, respiratory issues, and even insect-borne diseases.
Effective pest control measures are necessary to prevent these health hazards and protect your home. By hiring a professional pest control company, you can rest assured that your home and family are safe from the harmful effects of unwanted pests.