Rats have been a bother to human beings for thousands of years, getting into our food and spreading disease.
Though they may seem like a problem of the past, rats are still everywhere around the world.
These are resilient pests that breed quickly and spread from one neighborhood to the next, regardless of wealth or social status.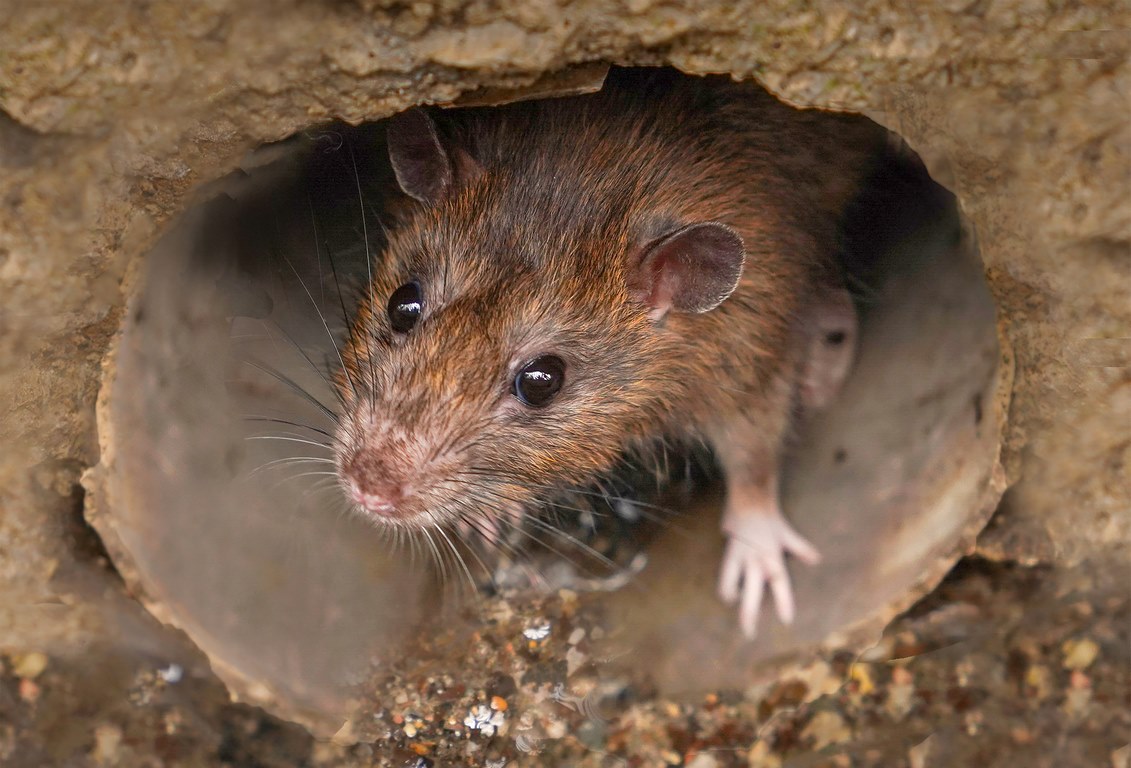 Everyone should protect their homes from rats and other rodents. They can sneak into the home and go unnoticed for weeks or months, by which they have already reproduced and become a serious problem.
Read on to learn why rats should be taken seriously and what you can do to stop them from entering your home.
Rats are More Common Than You Think
Rats can be found on every continent in the world. These are highly adaptive creatures that can feed on practically anything they find, and they can travel for long distances.
They can swim, jump, climb, and crawl for hours at a time, smelling food from miles away. As rodents, they have powerful teeth that let them chew their way through the plastic and wooden barriers.
Rats are common in city alleyways and subway systems, feeding on scraps of food that people have left on the ground.
But, as their colonies grow, they spread out into residential neighbourhoods. COVID-19 lockdowns have worsened this issue, encouraging the animals to leave the city and move into people's homes.
It is very normal to find rat colonies in old neighbourhoods and suburbs, burrowing in the grass and making their way into people's basements.
---
Read Also:
---
Rats Carry Disease
Rats have been associated with disease for centuries. They have been proven to carry horrible illnesses including leptospirosis, salmonellosis, rat-bite fever, and even the plague.
Yes, that plague – Yersinia pestis. These are passed through contact with rat feces, urine, or saliva.
Though most of these illnesses can be cured with modern medicine, they still cause a plethora of symptoms, such as fever, vomiting, rash, weakness, abdominal pain, and swelling of the joints.
Rat-bite fever and the plague may cause death without medical intervention. Best to steer clear of rats!
Rats Cause Extensive Damage
Rats are terribly destructive creatures. As burrowers, they dig extensive tunnels under the soil, damaging gardens and breaking through the foundations of homes.
Once indoors, they tend to nest in the insulation, crushing it, tearing it apart, and contaminating it with feces. They also chew on electrical wires, risking fire and power outages. When a rat passes away, it causes a horrible stench that lasts for weeks.
If there is an infestation in your home, you will likely need to have the walls opened for cleaning, repairs, and extermination.
This will require the help of a professional and it can cost a fortune. Prevention is a much better solution.
How To Keep Rats Out?
Exclude The Home: Eliminate Entry Points
The most effective thing you can do to keep rats out is to eliminate entry points. These include any opening of 20mm or more. That's only three-quarters of an inch wide.
Check the foundation of the home for cracks and seal them shut with concrete or an epoxy sealer. Seal cracks in the window frames, door frames, and siding with silicone caulking.
Put weatherstripping on the bottoms of your doors to stop rats from crawling underneath them.
Rats can chew through practically anything, so be sure to cover your wall vents with steel mesh. Purchase a 16-gauge, half-inch mesh from the hardware store, then secure it on top of your vents to keep rats out.
Stuff other holes, like those surrounding your cables, with expanding foam or steel wool.
It is rare, but in some cases, rats will swim up the plumbing and into the toilet. If you live in an old house, consider asking a plumber to confirm if you have non-return valves in your drainpipes.
Get Rid of Food Sources
Rats can smell the food you keep in the house. Keep the kitchen clean and use lidded garbage cans. Store pantry goods in sealed containers.
Sweep, vacuum, and mop on a regular basis. The less accessible you make the food in the house, the less likely you are to get rodents.
Outside, get rid of the bird feeder. If you like to feed the birds, do so sparingly. Pick up fruit as soon as they fall to the ground and cover your vegetable garden with mesh.
Clean up after every meal outside and cover the barbecue. Clean your garbage cans on a regular basis and store them in a shed or in the garage.
Call An Exterminator for Help
Call a rat exterminator if you have noticed the signs of a rat infestation on your property. Rats are very difficult to get rid of without the help of a professional.
They breed quickly, and they are suspicious of traditional snap traps. A pest control technician can tell you where the rats are coming from, kick them out of the house, and get their population back under control.
Exterminators have the certifications to use highly effective pesticides. They are specially formulated to appeal to rats and kept in containers in which only rats will crawl into.
These bait stations can be placed around the exterior of your home to suppress the wild rat population.
A professional can refill it every month for you, preventing an infestation from reaching the interior of the house.
Even if there aren't any rats in your house now, you should consider calling an exterminator to help exclude your home for you.
Professionals offer guaranteed pest-proofing in which they will seal and block off all potential entry points, keeping rodents out of the home.