Redecorating your home generally means a lot of work! You have to take care of the planning, designing, budgeting, getting all the resources, and finally supervising the execution.
Commissioning the work to professionals might not always produce the result you desire and might also mean a sizable increase in expenses. This is a problem if you are running on a tight budget.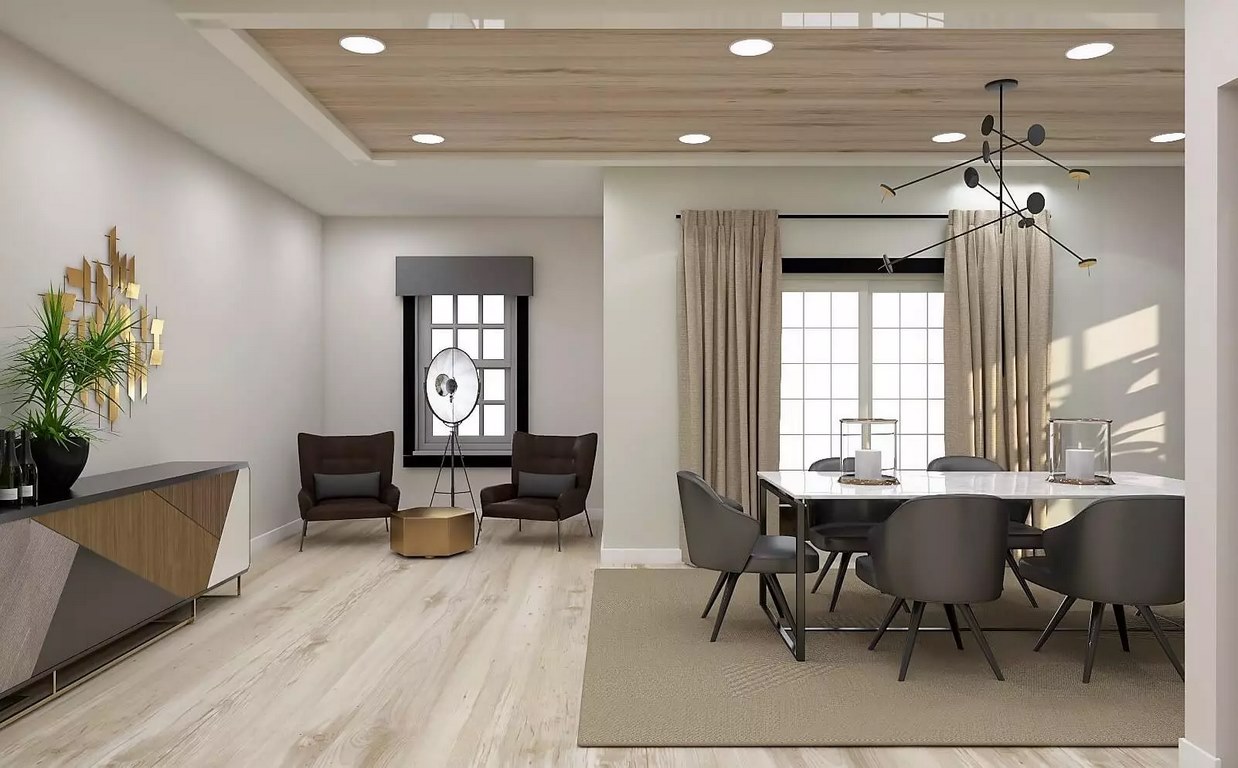 One way to renovate your home on a tight budget can be to do the planning and designing yourself without involving professionals.
This will help you to save your hard-earned money for procuring materials/decorative items and their installation.
If you're wondering how to create a brilliant design on your own without involving a professional, you should take the help of interior design tools.
These tools help you design your home in a way that you have always imagined it to be without incurring the additional cost of hiring a designer.
Top 5 Benefits of Interior Design Tools in Home Transformation
Interior design tools mostly come in the form of software or applications that help to create, visualize and execute your design ideas.
With the advancement in imaging technology, computation, and Artificial Intelligence (AI), most of these tools can perform skilled tasks and calculations within moments.
The most important way they can help you is to see the result of your idea almost immediately.
The software and apps eliminate the feedback time and save a lot of money too as you can create one design after another until you are satisfied, without involving any professionals or engaging yourself in the execution part of the project.
That's not all. Here are the top five ways in which interior design tools can make your home transformation project come to life:
1. Create a Floor Plan Using a Floor Plan Software
The most important aspect of your interior redesign plan is creating the floor plan. The floor plan is the blueprint where all your ideas and concepts converge.
The floor plan presents a bird's eye view of a space or construction. It's a technical document that also serves as a proof of concept.
The floor plan serves more roles than one while transforming or redecorating your home.
It accounts for all the available space in your home accurately. A floor plan is useful in understanding:
Understanding the shape of the total space that you're redecorating.
When you see the complete shape of your home or space you can think about the whole space rather than individual corners.
This helps to create a design that is seamless and eliminates any negative or dead space.
Knowing how to connect the different corners and aspects of your house with a visual theme/design.
This helps in creating the unique look you have desired for your home.
Knowing the area (space measured as length x breadth) that you have to work on.
It's important as many important aspects of the interior like flooring, painting, etc. are sold in area measurements like sq. ft. or sq meter.
Serving as a guide during the execution as it is easier to follow a documented plan with all the measurements, placements, color schemes, and other visual elements.
This reduces the errors and the result is similar to your desired design.
To understand what a good floor plan can do for your design plans, you should try the Foyr floor plan software.
With a free trial period of 14 days, FoyrNeo is extremely easy to use and can create a floor plan for you from scratch in minutes.
All you have to do is to input the details of your space and the advanced AI will do the job for you.
The extremely powerful 3D engine will take you through a virtual tour of your plan which you can change and modify till you are satisfied.
You can upgrade to a basic monthly package after your free trial. This offers the best of convenience as you can have the best of design help along with the convenience of accessing your designs on the go through your phone and tabs.
---
Read Also:
---
2. Visualize the Finished Result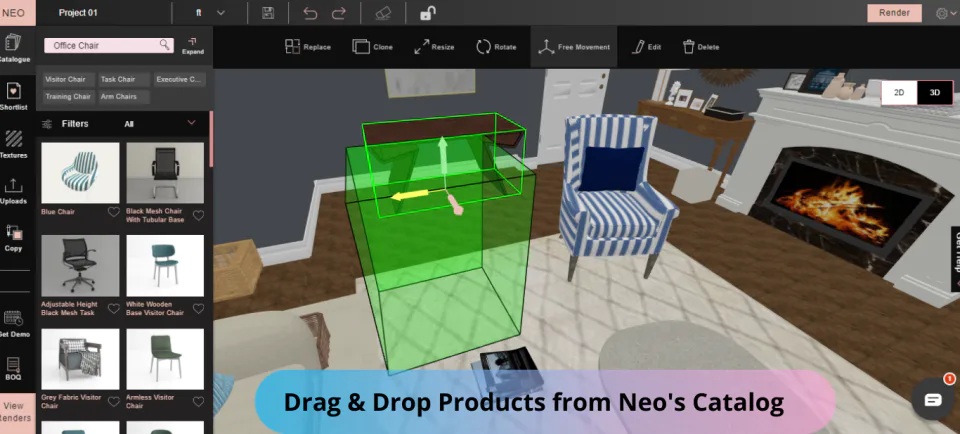 The interior design tools floor plan allows you to visualize the result by creating a virtually finished look of the space of the structure before you undertake any work.
Most of the interior design software and apps allow you to draw/sketch and can render these drawings in 2D or 3D.
If you find 2D plans too technical, select software that renders 3D to get a realistic look and feel.
These renderings show how all the visual elements come together with the architectural elements to create your dream design and at the same time allow you to review it for any modifications or changes.
3. Provide a Better Market Integration with Products
While redecorating your interiors you will require information about different products available in the market.
Numerous products are being added every day and you can't keep track of all of them.
Much interior design software has extensive catalogs populated and updated by companies with their products.
This allows you to look at the products, select from the available options, and use it in the design to get a real-life look and feel of how it would look in your redesigned home.
The wide range of products in each category helps you to choose the best look and deal.
You can compare this to a digital marketplace where you not only select and buy but also can see how the product looks in real life along with other visual elements of your choice.
4. Helps you Budget Better
Since you have an accurate visual rendition of your idea with all the details, measurements, and materials, you can plan your costing better. They also allow you to:
Change or modify the design before embarking on any work or purchase.
You can also change the design if you foresee any procurement or execution problems. These tools thus make the process extremely economical and practical.
Hit the perfect balance between your budget and wishes.
5. Provides a Greater Sense of Achievement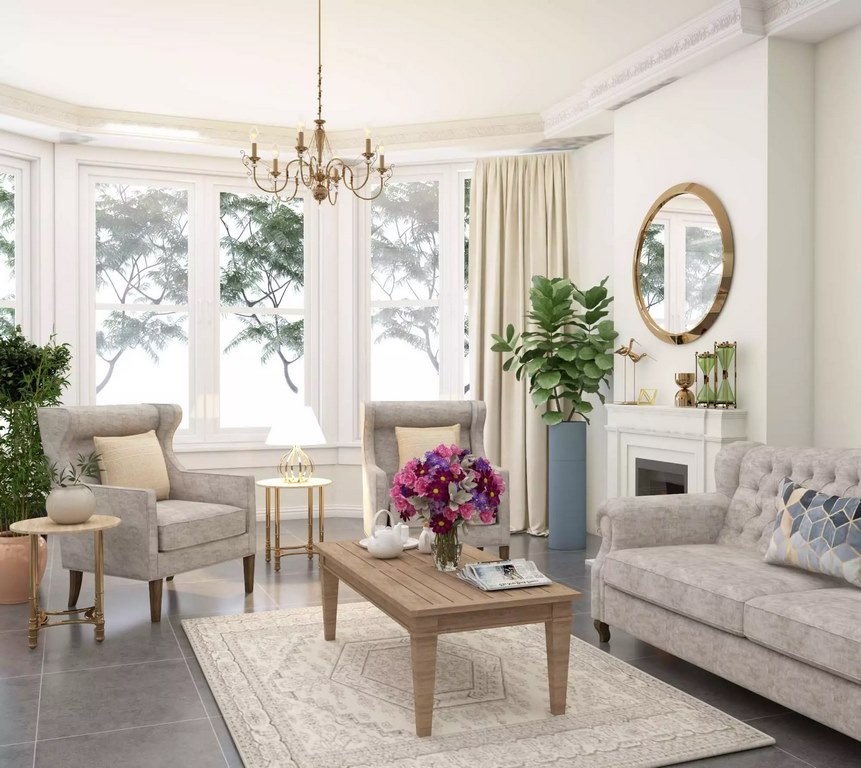 Most of these tools have a user-friendly interface that allows you to simply drag and drop elements in their place.
You can engage and interact with the UI of these applications in a personal way without anyone coming in between.
You can take it up as a DIY project resulting in a unique home or interior. These tools are also great for advanced design enthusiasts and allow you to unleash your creative potential.
Where to Look for These Tools?
If you need to change the flooring or the wallpaper/wall color, the best thing is to visit the supplier who is equipped with a design tool that will let you visualize the end result using the selected product.
If you have a smartphone or tablet that supports Augmented Reality (AR), you can easily get similar help. AR allows you to paste an image of an object on the camera image.
This makes it handy to click a photo of the decorative item you like and place that in the image of your home corner to see the actual effect.
For a more detailed and ground-up job, you need to download software and apps that cater to interior design.
The internet is the best place to look for the best interior design software and you will find both free and paid variety.
You can also try software that renders in the cloud. There is no download involved except the final file and this may be a handy solution if you don't want to download an application that you will rarely use.
Most of them offer professional-grade features with an extensive catalog of decorative items and extensive templates to choose from and come with a basic fee.
Pricing of Interior Design Tools
The pricing of the interior design tools varies greatly. It's better to check the features of individual software that suit your needs.
The paid software typically costs from $9.99 to $200 per month and has extra features that can add that professional touch to your work.
Most of them also have a trial period ranging from a week to four weeks without compromising on the features. This will be just right for your one-time home renovation project.
Other Sources of Inspiration
A new wave of interior designers is creating a lot of noise through their social-media-friendly designs.
We have listed some of them for you to get inspired from and add them to your style. Take for instance Justina Blakeney.
This young artist has coined this new design term, 'bungalow, which stands for jungle + bungalow interior crafts, and the same tropical-inspired theme is reflected in all her designs.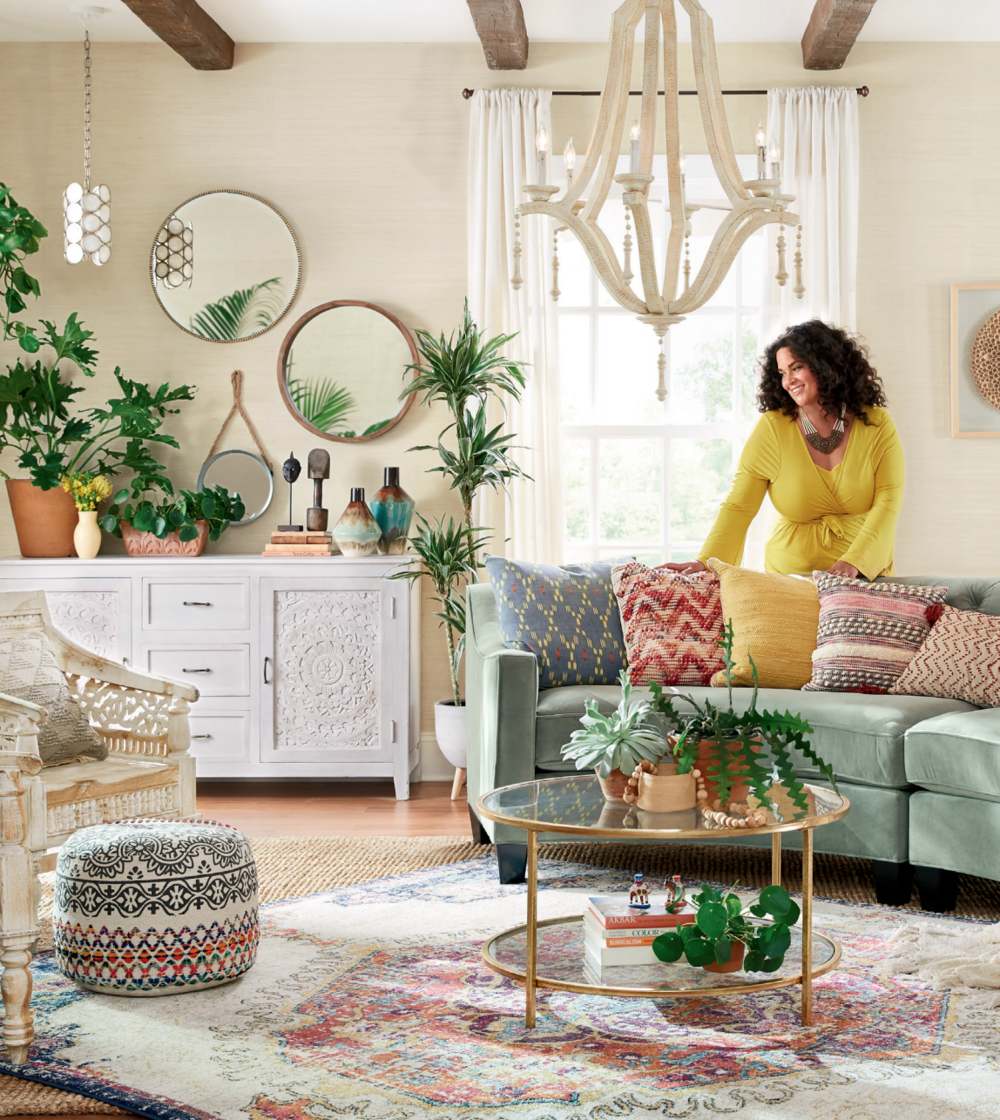 There are other designers like Alyssa Kapito, Orlando Soria, Corey Damen Jenkins, who have all carved a niche for themselves in the interior design industry with their unique design approaches and styles.
Check out their styles and you will surely get a lot of inspiration from their designs.
To Sum Up
Your home is an extension of your style. Whether you would like to bask in its praise by others or remain cozy and calm in its comfort, your house reflects your taste and persona.
The various interior designing tools will help you bring out your idea, creativity, and your character.
You won't be limited by your lack of technical knowledge or computers while operating these tools and creating the design of your dream home.
In the Comments section below, let us know how you have benefited from interior design tools in your home transformation project.
---
Author Bio:
Atreyee Chowdhury works full-time as a Learning Experience Designer and is passionate about writing. She has helped many small and medium-scale businesses achieve their content marketing goals with her carefully crafted content that is both informative and engaging. She lives in Bangalore, India with her husband. In her free time, she loves to read, experiment with different cuisines, travel, and explore the latest content marketing and L&D trends. You can reach her on Linkedin or write to her at [email protected] to discuss your content marketing plans and requirements.
---