You might think that hiring a carpet cleaner is a simple process. After all, you've seen plenty of commercials on TV and in magazines promising to get your carpets looking great for a reasonable price.
But the truth is, there are many things to consider when choosing a professional carpet cleaning company. And because there are so many options, it can be hard to know where to start when looking for the perfect one for your home or business.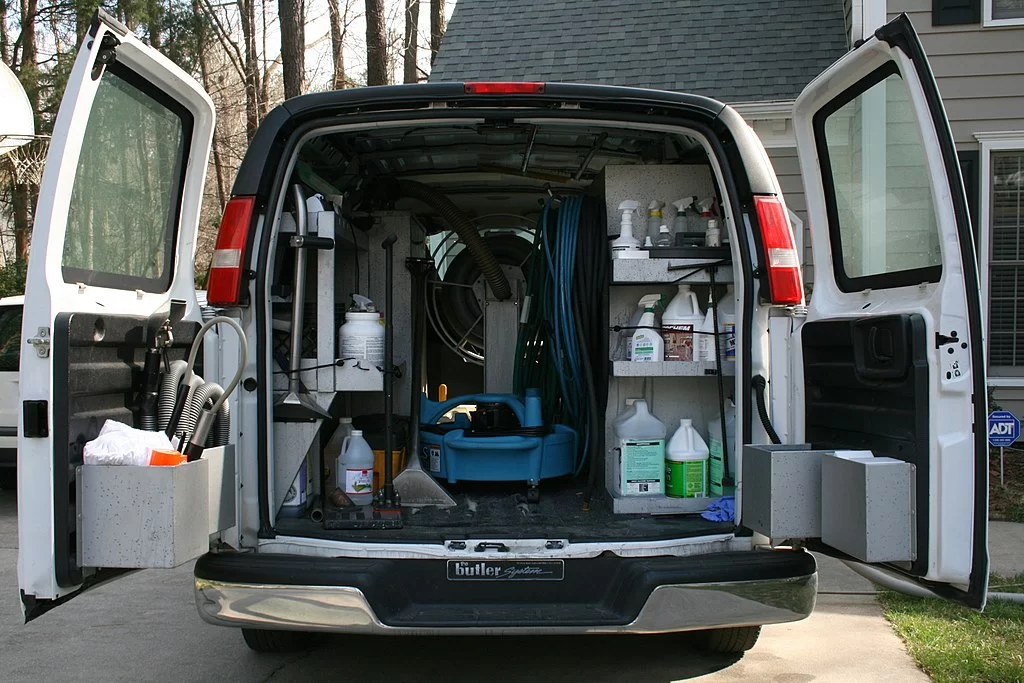 However, if you want to make sure that you're not throwing your money away on subpar services, here are some tips that can help:
Talk To Multiple Companies
There's no easy way around this one — don't go with the first company that you find. You shouldn't settle until you find one that meets your needs and expectations.
And don't just limit yourself to one company. Don't forget about online reviews and recommendations from friends and family members.
There are many types of carpet cleaners, and each has different ways of doing its work. By talking to several companies, you can find out how each one does business and how they treat their customers.
It would be best if you look for a company that offers excellent customer service and cares about its products.
---
Read Also:
---
Inquire About the Type of Equipment That Will Be Used
One of the most important things to consider when choosing a carpet cleaning service is the equipment used. Choose one that uses professional carpet cleaning equipment to ensure that your carpets will be cleaned properly and thoroughly.
Professional carpet cleaning companies use professional equipment designed for this work. This type of equipment can ensure that they will get rid of all of the dirt and stains without damaging the fabric or causing any damage to your home.
Ask About Their Technicians' Training
The best carpet cleaning companies have professional technicians trained to clean carpets properly. They should be able to tell you if the technician has any carpet cleaning training.
The technicians at a professional carpet cleaning company will be well-trained in the industry, so they can expertly remove stains and dirt from your carpets without damaging them.
Asking them about their training can also help you decide if the company is trustworthy and whether or not they are willing to invest in their employees' education.
Ask About the Products and Cleaning Methods That Will Be Used
Ask about the products and cleaning methods that will be used. This is important because carpet cleaning methods can vary greatly.
The hot water extraction method is one of the most effective ways to remove dirt and stains. It is also effective at eliminating odors.
Deep steam cleaning works best in high-traffic areas where many people walk around at once. The deep steam cleaning process is guaranteed to be very safe for your carpets.
Make Sure They Have Insurance and A License
You want to ensure that the company is insured and licensed so that if anything goes wrong with your carpet, they will be able to fix it. You also want them to be insured because it means they have something in place to cover any damages that may occur while cleaning your carpets.
If unsure, ask for a copy of their license or check with the Better Business Bureau. It's also a good idea to check out the reviews on Google or Yelp to see if anyone has had a problem with the carpet cleaning company.
Get A Clear Understanding of Their Pricing Structure
You should get an idea of how much money they charge per hour and any additional fees or surcharges. It is also important to find out if they offer discounts if you book more than one appointment at a time.
Some companies have a flat rate for all services, while others may have different fees depending on the size of the house or the number of rooms involved.
In any case, ensure you understand what type of pricing structure your potential cleaner uses to get an accurate estimate of how much it will cost before hiring them.
Conclusion
A little bit of research can bring you peace of mind and a clean carpet. Carpet Cleaning can make a huge difference and can even extend the life of your carpet, but you want to ensure that you're dealing with a qualified, competent professional carpet cleaning company.
If you need carpet cleaning services, don't hesitate to give H-Town Steam a call. We have over 20 years of experience handling all kinds of carpet stains and need any cleaning.
H-Town Steam also specializes in tile and grout cleaning, upholstery cleaning, rug cleaning, air duct cleaning, and more.