For most people with carpets in their homes, hiring professional carpet cleaners is part of their housekeeping routine. While this is essential, many people forget that professional cleaning can only do so much for your carpet.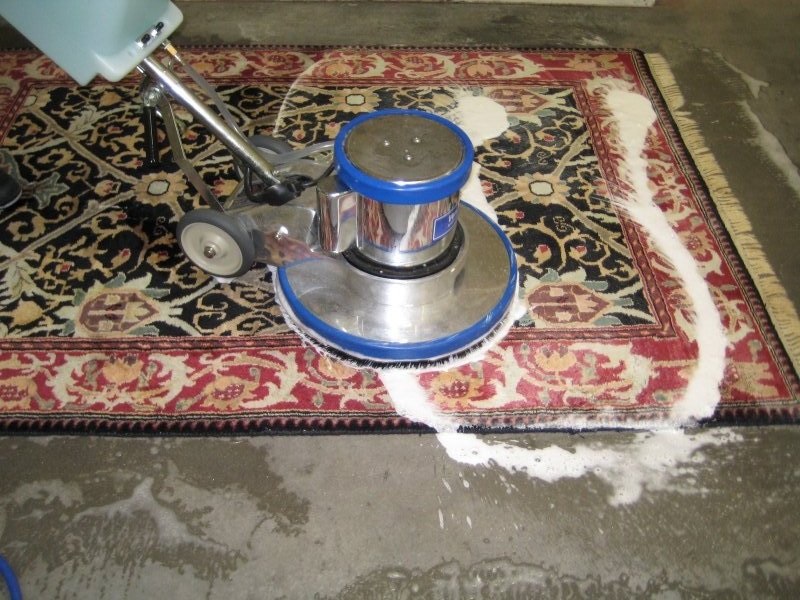 Whether it's a brand new carpet or an old one that just underwent carpet cleaning services in Portland, Oregon, you need to stay vigilant and maintain a regular cleaning routine.
Carpets are susceptible to dust and other dirt particles, not to mention the high likelihood of spills. As a house owner, the following methods and strategies make it easier to maintain your carpet's cleanliness after getting it professionally cleaned:
1)Regular Vacuuming
Vacuum cleaning your house or living space is important. This is especially true if you have a carpet. Most carpets have synthetic fiber or wool as their main component.
These are likely to accumulate dust quickly if not properly cleaned. Whether it's regular dust or oily residue, your carpet can quickly turn into a bed of dust and allergen buildup.
To ensure that this doesn't happen, vacuum cleaning your carpet at least twice a week is crucial. The sucking power of the vacuum cleaner allows it to reach the hidden particles deep within the carpet structure.
2) Avoid Walking on Wet Carpet
Most professional carpet cleaning services utilize steam cleaning when dealing with carpet dirt. This involves using steam for extracting the dirt from the carpet fiber, after which robust extractors are used to remove the moisture from the carpet.
However, this is not 100% effective. A little moisture inevitably remains trapped within the carpet fibers, requiring time to completely dry.
After such a cleaning session, avoid walking on the carpet immediately. This ensures that you don't re-introduce fresh dirt that can be quickly absorbed by the wet carpet.
---
Read Also:
---
3) Take Your Shoes Off
Even when you live in a seemingly dust-free house, your surroundings provide plenty of fine dirt particles that you may not be aware of. These particles stick to your shoes every time you walk outside.
As such, remember to take your shoes off when walking on your carpet if it has just been professionally cleaned.
Whether you are wearing regular loafers or stiletto heels, a no-shoes policy immediately after a professional carpet cleaning job ensures that dirt is not introduced to your carpet quickly.
4) Be Mindful of Pets
Whether you live with cats or dogs, pets present several cleaning challenges, especially for your carpet. Even when your pets mostly spend their time in the house, they can still shed their fur, soil the carpet, or use their claws to ruin the carpet fibers.
Keep your pets away from the carpet if it's just been cleaned. Later on, ensure to quickly clean any mess they may make to avoid dirt accumulation on the carpet. While this can be bothersome, it's the price you have to pay to maintain a clean carpet in a house with pets.
5) Take Care of Spills and Stains Immediately
While this may seem obvious, many people don't pay attention to this crucial part of carpet maintenance. Immediately after a carpet has been professionally cleaned, people assume it will maintain that pristine level of cleanliness without any effort.
This erroneous assumption can quickly undo the professional cleaning job. Be on the lookout for any spills or stains, ensuring to quickly clean them.
Pet urine, for instance, can bring about an odor if not cleaned immediately. Always be on the lookout for such issues to avoid soiling the carpet and ending up with a permanent stain on it.
6) Use a Carpet Protector
A plastic carpet protector, commonly known as carpet "runners," helps protect your carpet from dust and spills. Many carpet cleaning professionals recommend it. However, this is no substitute for regular and diligent carpet cleaning.
A carpet protector helps to contain the dirt within the carpet surface. In conjunction with proper cleaning, a carpet protector helps you get rid of dust and dirt from your carpet.
The above are the main strategies necessary to ensure that your carpet remains clean even after a cleaning job. Of course, vigilance is key.
If you have several occupants in your house, a particular area of the carpet will likely be frequented most. Such a "high traffic" area will need extra attention during cleaning and vacuuming to prevent additional dirt accumulation.