If you spend most of your time at home, you may be looking for a way to expand space without the need to build an additional structure or move. If you have an unused basement, it can serve as additional space for a lot of things.
Whether you are looking for additional storage, an extra bedroom, a home office, a home gym, or an entertainment room, the basement is the perfect place to add space if you are not using it already.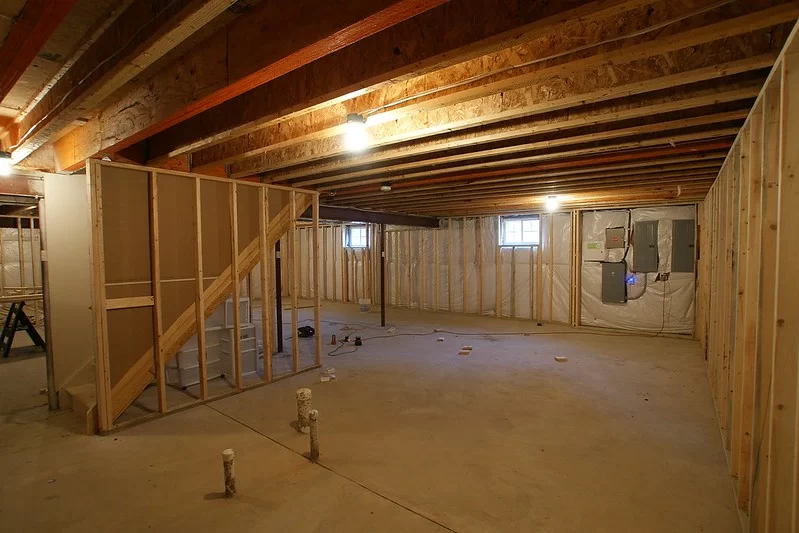 How you renovate your basement can make a huge difference and give you a livable space in your home. Therefore, ensure you hire the right contractor with sufficient experience in basement renovation. The following are vital things you must do when renovating the basement.
Soundproofing
Irrespective of how you want to use the basement, it is recommendable to soundproof it. It is the best solution if kids will be playing there or you will use it as a movies room. The last thing you want is to disturb other people in the house when you are down there playing or watching a game with friends.
---
Read Also:
---
Waterproofing
Most basements suffer from water damage, especially when water seeps in from the ground. Therefore, when renovating the room, ensure it is waterproofed. Work on the walls and flooring to keep it watertight before anything else.
Painting
Painting your basement can make a significant difference in the way it looks and feels. The best thing is that there are varieties of paints suitable for the basement you can try to spruce up the space.
So, consider hiring painting contractors for residential and commercial buildings to help you choose the best paint and paint color for the basement and paint it for you.
Lighting
A basement may fall short of natural light based on its location. If you don't have an opening to bring in natural light, ensure you install enough lighting in the room. Invest in high-quality artificial lights like hanging fixtures for a bar or a dining area.
The most crucial thing is to choose a beautiful design that will complement the rest of the space. It is also advisable to go for recessed lighting to minimize headlights.
Heating
It is usual for the basement to be cold, even with ample insulation. Therefore, dry adding a vent from the central heating system to the basement to supply heat. It can also be a great idea to install heated flooring if you can afford it.
It is an excellent way of making the basement cozy and more livable. However, if your home is prone to flooding, ditch the idea of heated flooring.
Plumbing
Work on plumbing based on how you want to use the basement. For example, if you're turning it into a bar, you will need cabinetry and a sink. Work with the contractor to upgrade the plumbing. They don't have to rip off the floor and walls to achieve this.
Storage
The basement can be a perfect storage room. However, that does not mean leaving it in a mess. After renovating it, you can work with a designer to help create the storage space you need. The experts will create a basement that balances functionality and storage.
Conclusion
These are some of the vital things you must remember and do when renovating the basement. You can use the space in different ways. However, ensure it is livable by hiring a contractor to transform it.