If you're trying to assemble the perfect bathroom, one thing that you're undoubtedly going to need is a vanity.
It should add to the aesthetic that you are trying to create, and you'll need to consider several factors as you look at some potential options.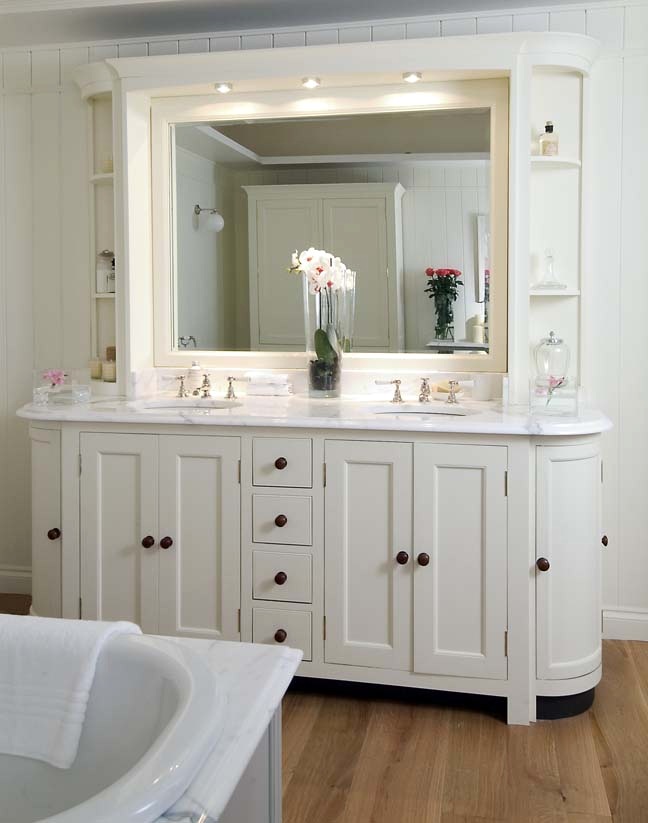 Selecting the Best Vanity Cabinet for Your Bathroom
Choosing the right bathroom vanity is going to mean thinking about the following five elements.
---
Read Also:
---
Size
The size of your vanity is going to depend on the size of your bathroom, and also how much you're planning on storing in it.
It's nice to have a good amount of storage space below the sink for things like backup bottles of mouthwash, a few extra rolls of toilet paper, some extra toothpaste, and whatever other sundries won't fit in the cabinet behind the mirror, assuming there is one.
While we're on the subject, some vanities come with their own built-in mirror, and some do not. If your bathroom already has a mirror, then you won't need that addition to the vanity that you select.
Style
Your vanity should be made in a style that matches the look that you're going for in the bathroom.
It is a simple matter to get an RTA bathroom vanity in gray or tan that's going to match most bathroom styles, but if you're going for more of an exotic look, like art deco, for instance, then you'll want a vanity that matches well with that.
Luckily, there is no shortage of different sorts of vanities, so you should be able to find one that's suitable.
New, or Used?
Along those lines, you'll also need to figure out if you want to get a brand-new vanity, or if you'd prefer a used one.
There are positives and drawbacks to both choices. If you get a brand-new vanity, then there were no previous owners.
Your vanity should, therefore, be flawless, with no chips, scuffs, scratches, etc. It's also likely to be more expensive.
If you bought one used, it's probably going to be cheaper, but it might have some flaws from previous use. Consider what your priority is going to be in this regard.
Colour
The colour of your vanity needs to match the rest of your bathroom as well. There are all kinds of vanities in neutral tones that will match most bathrooms.
If you're cultivating a more exotic look, you may need to hunt a little more to come up with a complementary colour that's going to work with the other pieces you've assembled.
Material
The material of which your vanity is composed is also going to add a lot to the style of the room. You could go with plywood, hardwood, particleboard, or a wood veneer.
Each of these is going to put you in a different price range, and some are likely to hold up better over time.
The bathroom is always one of those areas in your home that you want to put some serious thought into, as you want to feel comfortable there, and you want guests who are visiting to appreciate it as well.
That means choosing all of the furniture with care, and the vanity should be at the top of that list.