What most writers need is just a space they can call their own.
A spot was specifically chosen for the art, craft, and task of writing. We can all have that space if we think about what we really need and how to fit those needs into our current living space.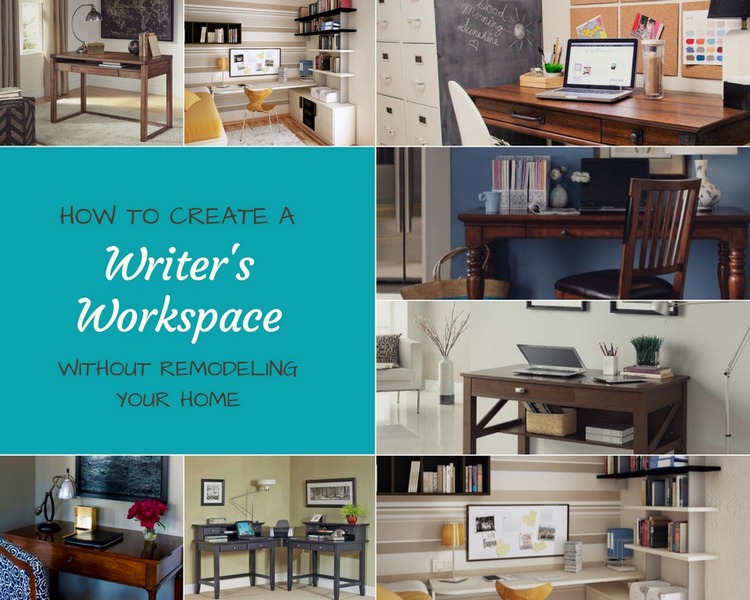 One thing we're often told as authors is that any "real" writer has to have a room dedicated to their writing craft. Some writers may actually need that, but for most of us, it's simply not a feasible solution.
We'd love to have a whole room that we could dedicate to the pursuit of the perfect phrase, filled from floor-to-ceiling with reference books and manuals, decked out with a top-of-the-line computer, printer, and fax machine. But the fact is that most of us can't do it.
The truth is this: what most professional essay writers actually need is just a space that they can call their own. A spot specifically chosen for the art, craft, and task of writing. We can all have that space, if we just take some time to think about what we really need and how to fit those needs into our current living space.
---
Read Also:
---
Actual Space and Location
The first step in realistically planning a writer's workspace is to think about your specific needs. What this comes down to is your writing style and the equipment you have (or will have) to use for writing. Ask yourself the following questions:
Will you be using a computer, laptop, and/or printer?
If you're using a computer, will you need to be connected to the Internet?
Are you more comfortable writing with paper and pen?
Do you need space to write on paper, and then work on a computer for final drafts?
Do you need drawers or shelves for organizing reference materials?
Is your home lacking space?  Check out cheap self-storage in London.
The answers to these questions will take you a long way toward planning a realistic location for your own writing space.
Here are a Few Tips Based on Each Question:
If you'll be using a computer and/or printer, you'll need a desk. Even when you use a laptop, there will come times when you need a desk for writing at – those batteries don't last forever. This desk will need to be located in a spot that has easy access to electric outlets.
If your computer will need to be connected to the Internet, you'll need to think about an extra bit of plug-in: either a telephone jack or access to a cable, depending on the Internet connection you're using.
Speaking from personal experience, don't set up your desk in a spot with a couple of electric outlets thinking you've got yourself covered when you're then going to have to string 30 feet of cable along a wall, across a hall (where it's then taped down and covered with a rug), and finally across part of another wall where it can hook into the computer.
If you're more comfortable doing the majority of your writing on pen and paper, you can get away with any sort of location in the house that you're comfortable writing in. Try to set up a small desk or table that allows you to keep your paper and pens in one spot, establishing a true "writing space" instead of just writing anywhere around the house that you feel like. It's all about routine.
Many of us like to write our drafts on paper and then transfer our words onto the computer, being able to edit and do a second draft as we work our way through the handwritten sheets. If this is your style, you'll need to go back to tips 1 & 2 to make sure that you have enough space for both things.
Often, this means a larger desk (corner or wraparound desks are popular options) where you have room both to write on paper and keep your supplies stored, as well as an area to keep your computer and printer set up.
Shelves or drawers for things like writing supplies and reference materials are practically a must-have for most of us. Carefully think about the amount of "things" you need to have on hand. Depending on this, you may be able to get away with a desk that has two shelves, or you might need to invest in a matching bookcase and a couple of filing cabinets to fit on the bottom shelf of the bookcase.
With these things in mind, you can start formulating ideas of possible locations for your writing space.
Noise Factors and Lighting Conditions
With a few ideas for where you might be able to set up your writing workspace, grab a chair and spend about 5-10 minutes in that space.
Pay attention to the noise level that is around you; if you need quiet while you write, the living room might not be the best location for your writing. On the other hand, some of us are actually inspired by the conversations going on around us, the sounds drifting in from a window, or a random phrase that breaks through our writing trance coming from the television or radio.
Next, take some time to look at the lighting in the area. You will need plenty of light to prevent eye strain and fatigue (both of which will seriously cut back on the amount of writing you get done). Is there plenty of natural light, or will you need to think about overhead lights, standing lamps, or desk lamps?
Stocking Your Writing Space
Once you've got the perfect spot and set yourself up, it's time to gather the supplies you'll need around you. Paper and pencils are just the beginning. Think about printer paper if you have a computer, envelopes, stamps, labels, pens, and pencils. These things should be close at hand and easy to locate so you don't stall your creative process.
You'll also want reference materials readily accessible. Whether your reference materials consist solely of a good dictionary and thesaurus or bloat into a full series of books dedicated to the art, craft, and business of writing, they should be easy to find and grab the moment you need them.
Finally, think about some comfort items you might want on hand to help keep you writing and not jumping up from the desk every five minutes. Comfort items might include quick access to coffee, tea, or water and snacks. They can also include mascots; stuffed animals or little figurines that serve to help you focus your thoughts and relieve frustration when you hit a creative block.
What are the things you consistently reach for to keep your writing time flowing smoothly? If you always need to have music playing, consider having a headset nearby and a small collection of CDs to listen to.
Once your space is set up and stocked, you'll find yourself spending more and more time writing than you ever did before. It's a place of creativity, and when you plan it right it is tailor-made to inspire your muse. And what all of this means, of course, is that writing will be even more enjoyable.