Some researchers have found that a messy desk environment does not necessarily mean it will impact productivity.
Still, it could be a sign of creativity, but on the other hand, messiness could indeed impact productivity. It is believed that the outside is representative of what exactly is going on the inside.
So, in conclusion, organizing your office environment is not completely about being neat and putting a label on everything, in turn, it is about setting up your office in such a way that it allows you to bring about maximum productivity and not hinder your work be it a messy or a clean desk environment.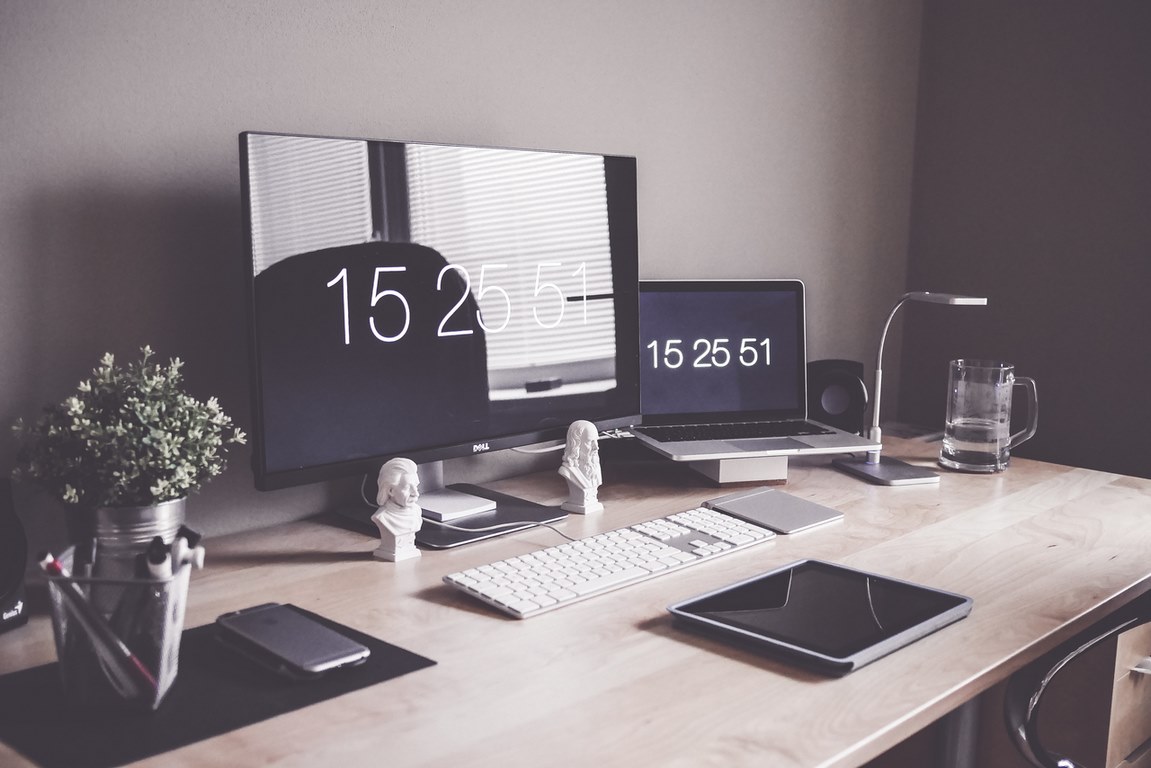 We can help you do certain things to organize your office environment for maximum productivity; we give you five tips on how to organize the office for giving maximum productivity.
1. Try Managing the Cluttered Desk and Office
As we have said above, messiness is not necessarily a hindrance to your productivity in the office; instead, it could be stimulating for some workers to work better in that environment.
But at the same time, it is advisable that you would still need to keep a certain level of organization to the clutter so as to avoid wasting extra time looking for the materials that are needed.
In case the clutter impacts your productivity, you may have to look for more ways to clean your workspace. For example, if the paper is proving to be a hindrance, then you can go for a paperless system for filing.
So, look around and find the root for you being less productive at work, sort it out, and you are done!
---
Read Also:
---
2. Always Keep the Necessary Items Close By
Like it or not, it is a fact that you had to face a dilemma where you couldn't find the thing you needed at the right time at least once in your life if not frequently.
It is definitely a wastage of time when you have to keep on searching for work materials or having to get up to get something.
Therefore, it is advised that you keep all the things that you tend to use frequently within your reach which may include your phone, the reference papers, your planner, files, printer, mailing supplies, and all sorts.
Depending on the items that you will need to keep close by, you can select a desk that will best fit everything at the same time giving you ample space to perform work comfortably.
3. Have a Comfortable Workspace
The major reason for less productivity occurs due to your discomfort. Say if you strain your eyes, or your back hurts, you probably wouldn't want to work.
To get rid of your discomfort, you can go for a quality chair along with a well-lit office environment for better comfort. You can also go for chairs that have the height adjustability feature; there are a lot of office chairs for short person available in the market at reasonable prices.
4. It is Good to Have a Set Routine and Schedule but Tries Having Some Changes Between
Having a routine or schedule to follow is always a good idea to have an organised workflow allowing you to work on a flow without having to put much thought into it.
These schedules will make sure that you complete your work on time, helping you focus more productivity. But following the same routine day in and day out for a long time could limit your underlying potential and sometimes makes you feel uninspired or sluggish.
A change in between those strict routines will help you get a break and open up your mind to newer ideas and mindset, even increasing your productivity.
5. Try to Stay Away from Things That Demotivate You and Surround Yourself with What Inspires You
Work in a negative environment, be it your colleagues or just the inanimate environment of the office could seriously demotivate or affect you in a negative way, ensuring that you are not able to give your best to your work.
So, always try to steer away from the negative energy and look towards the brighter side as it says there are always two sides to a coin.
It is a matter of your perspective, whether you tend to focus more on the negative than the positive or vice versa. So, our suggestion is to try keeping your away from the negativity and discomfort and focus more on the positives that life brings to you.
You could even try livening up your workspace by choosing a lighter shade of your favourite colour for your office, hanging pictures or posters that inspire you, decorative tools or ornaments, and similar. Motivation and productivity are not easy to achieve; you can only achieve it through your surroundings.