Spring is a season most of us look forward to after a long period of cold weather.
A lot of us tend to think spring comes with a fresh start and while we are getting ready to enjoy the warm weather, we might as well get a new look to our homes to match the mood.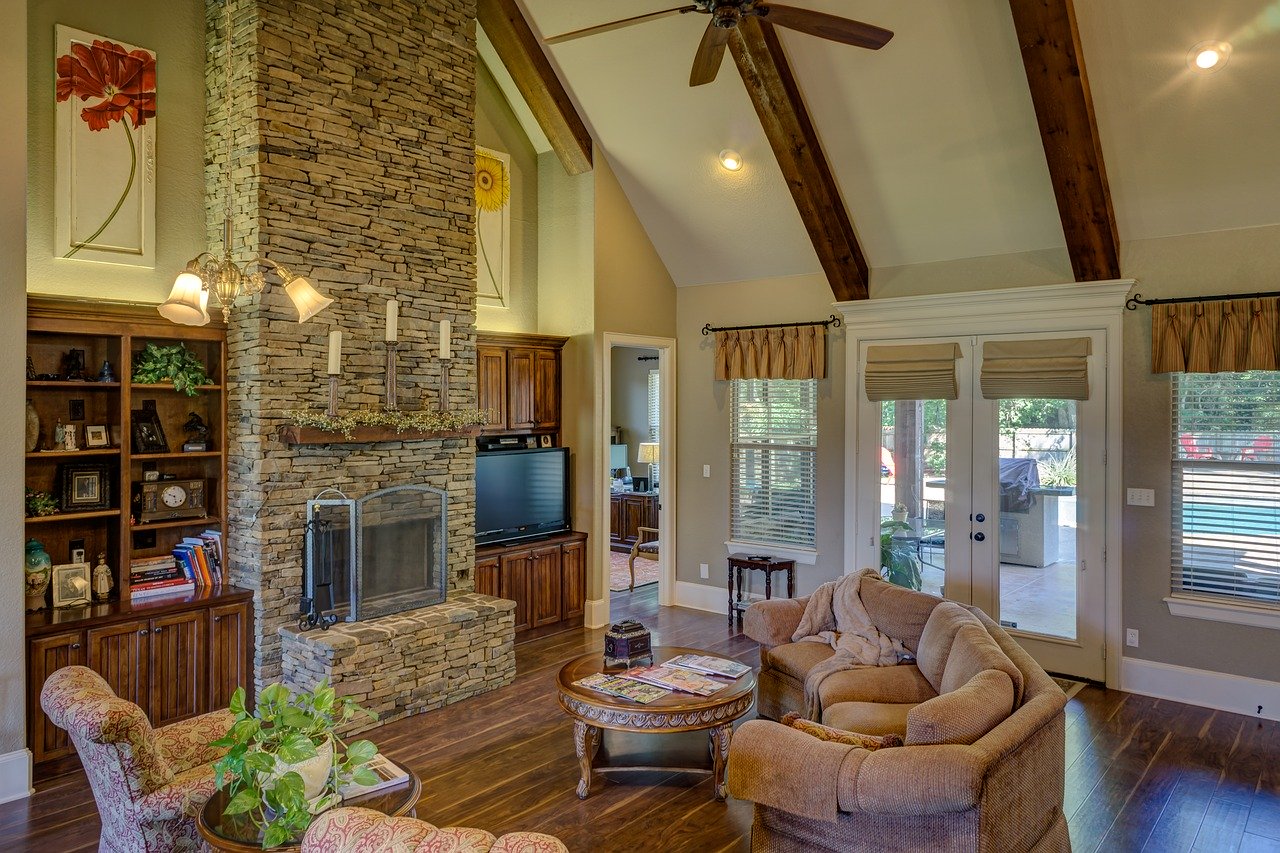 This article will highlight 12 simple steps you can take in making your home look brand new without having to make major design changes that also, will not make such deep holes in our pockets.
With that said, let us quickly jump to it:
---
Read Also:
---
Sprinkling in Bright Colors
Bright colors are a mood changer so how about you try decorating your home and make it look more cheerful.
When choosing colors, you need to check the neutral color of your home and then sprinkle some brighter shades of it to achieve that lively look. Pair colors with the same temperatures.
A good example is pairing cool hues of greens and blues. Also, soft beige goes well with rich brown or some deep orange.
Decorating with Flowers
Flowers are one of the simplest decoration hacks. You can just get available one from your local grocery store and add it to your home.
It is important to how and where to place the flowers in your house for them to be enjoyed fully. Place some on your coffee table not forgetting to pick colors that go well with the theme of your living room.
You can place some on your hallway, bedside, and shelves. To complement your beautiful flowers, pick a vase color that harmonizes with the surrounding and you will be sure that you will love what you will see.
Let in the Light
Spring is time to enjoy some natural light and there are a couple of ways you can maximize sunlight in your home.
One way is by adding decorative mirrors and shiny objects in your room. This is because light bounces on shiny objects. You can also place pictures or paintings with silver frames on your wall.
Use lighter window shades and sheers. You also need to ensure there are no trees or shrubs blocking the sunlight to your windows. Also, use lighter curtain fabric which will allow more sunlight.
Lighter Fabrics are Good
With some warm temperatures coming, it would be a good idea to put away the fluffy blankets and sheets that you needed during the cold season. Switch up your curtain with a lighter fabric and get some thinner comforters.
Greenery Makes Your Room Fresh
Adding some green in your home not only makes your home look beautiful but also helps clean the air. Ensure you pick plants that are able to survive in your home depending on the sunlight reach.
Switch Throw Pillows
Swapping the throw pillow in your living room, bedroom or even family room is a simple way to make have a new look.
Throw pillows are quite affordable so you can boldly play around with the different available colors and refresh your home.
The good thing about pillows is that they really don't have to match in color. You can pick colors that sync well together, keeping in mind the theme of your home and go for that spring look.
Refresh Your Patio Décor
With warm weather almost on here is most certainly the best time to pimp up your outer space. To achieve this I will mention a few ways you can make your outside space look great.
First, you can have your fence re-painted with some dark color that will add some mph to the green on your garden and allow your flowers to pop. Paint those flower pots as well. You can also a well-decorated rag to your patio to spice things up.
Change Shower Curtain
The shower curtains develop mold, scum, or mildew especially when your home is not well ventilated and, they end looking unpleasant.
With trying to go for a new look in our bathrooms; a simple change of the curtain will do enough in making things look different. Besides, spring is about new beginnings.
Add in Bright Tableware
Choosing the right tableware seems to be the finishing touches in your kitchen or dining room. Explore bright tableware and bring some life to your dinner table because this is where the family gathers every other day so how about we make it look catchy.
Get a brightly colored bowl, butter dish, and that cake stand. Get colorful mugs and plates. A little color is good for the appetite.
Update Gallery Wall with New Pieces
As you are trying to change up the look of your home, it would help to change up your wall hangings. Paintings are dramatic so it would be advisable to go for the ones that go well with your wall color.
Reduce Clutter Using Baskets
De-cluttering your home makes your home appear more spacious. We do not want our spaces to look crowded or feel smaller.
Baskets are versatile and you can there set a few on different rooms and spots where you can throw those dog and kids toys or other items to create some order.
You can pace your baskets perpendicularly on your wall and utilize lesser floor space. You can as well use baskets for your kitchen to organize your cutlery and lids.
Rejuvenate with Green Shade
Plants are a great natural accessory that gives our home a better look and also comes with a breath of fresh air; literally.
It is good to also consider the amount of sunlight that gets to your home so that when you buy a plant, you can pick one that can survive in those conditions. Plants such as the begonia can survive without direct sunlight.