Our home is our castle. We love to tailor it to our tastes and our eyes light up at the thought of doing a bit of DIY.
The problem is, some of us aren't as good at it as we think we are or as we'd like to be.
In theory, it should all be so easy, but when it comes to the practice, things go horribly wrong and we end up calling in a professional to put right the damage we've inflicted on our homes!
Dan Simson, of Direct Line Home Insurance, has pointed out that home renovation shows give a false impression of the costs of renovating a home.
He advises anyone carrying out their own home improvements to build some contingency planning into their budget. Don't think just about the cost of the home improvements, but also the costs if something goes wrong!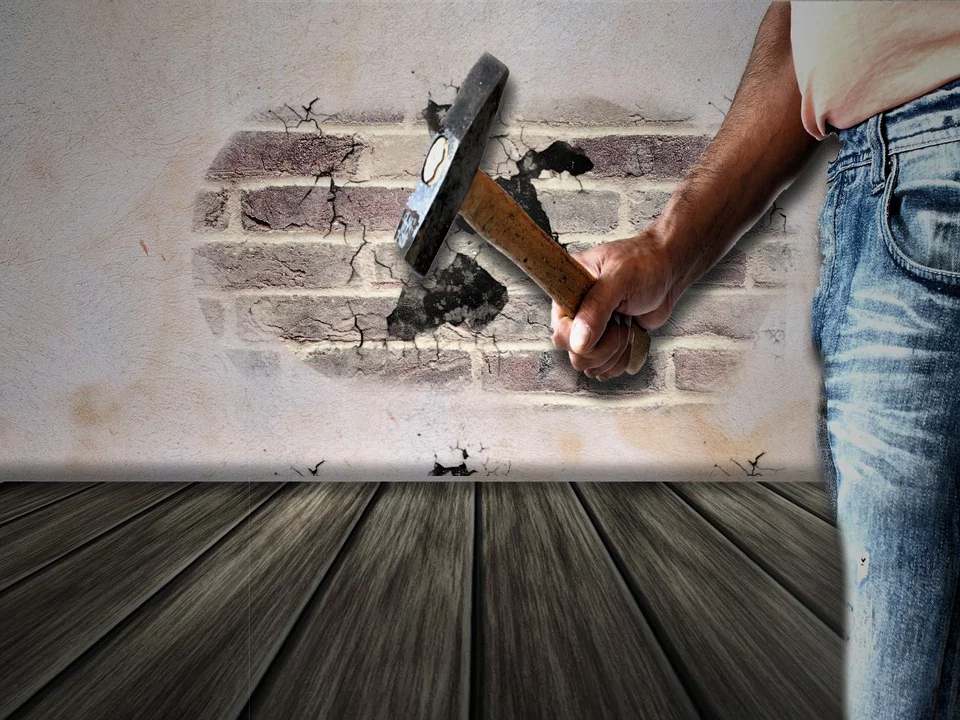 Below is a look at some common jobs that people take on themselves but mess up to the point where a professional has to come in and save the day.
Redecorating a Living Room
The living room tends to be one of the first rooms on the list when it comes to giving a home a makeover.
Choose some nice wallpaper, clear the furniture out of the room and cut and paste your wallpaper. Then just lay it onto the wall. Sounds simple, doesn't it?
In theory, it is, except that people don't always consider the full cost of renovating a home and soon find themselves shelling out way more than they'd planned.
Clashing colours… going overboard with the patterns… they can force you to spend more.
Tiling
Tiling looks easy. Bottom line: it isn't. It's a bit of a minefield, in fact, especially if you've never done it before. You've got to get the prep right.
You've got to use the right tiles and mortar. You don't want to make the wall your first tiling project, so it's best to start small and work your way up to it.
Start by tiling a backsplash, which is a small area behind a sink that protects the wall from splashes. It won't matter so much if you botch the job up or it looks a bit unsightly.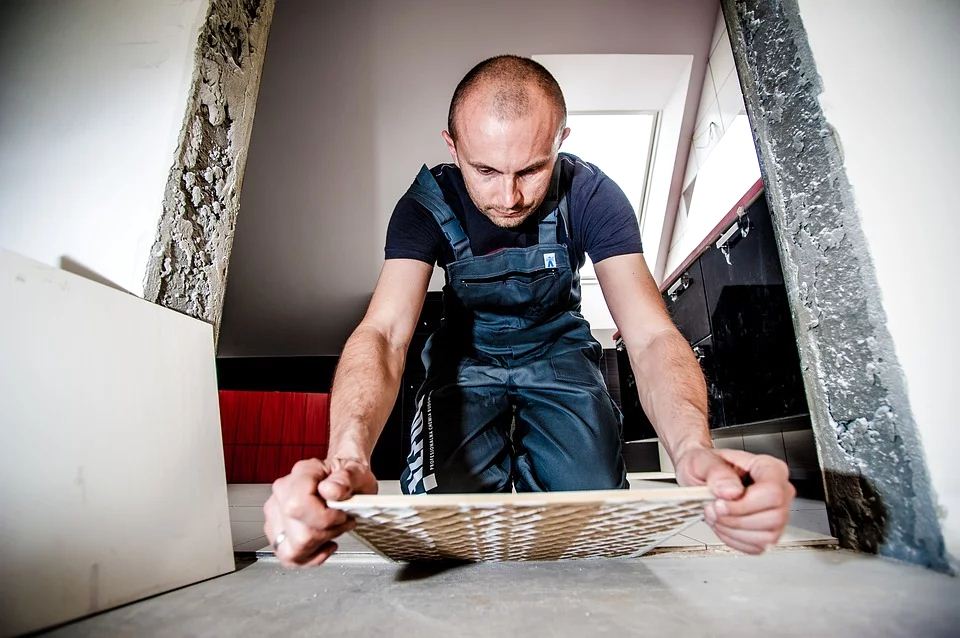 Installing Kitchen Cabinets
With kitchen cabinets, you've got to absolutely nail it (pardon the pun!). There's no room for error. Mis-measuring is the common mistake on this one.
You don't just measure once, cut and crack on. You should measure several times to check you've got everything perfect.
If you get the measurements even slightly wrong and the cabinet doesn't fit, you'll have to reorder a whole new cabinet and that will increase your expenses even more.
Changing and Styling the Bed
The laws of basic interior design dictate that every room should have a focal point. Forgetting this is a major design gaffe, especially when it's the bedroom.
In this case, the bed should be the centrepiece and there are a variety of ways to do this.
You can take advantage of the base and the headboard to really style your bed and transform it into the focal point of the room. Contrast the colour with the walls to make it stand out.
Another common mistake people commit is buying a bed that is actually too big for their room. The owner leaves themselves without any space to walk around or to store anything.
Then there's the massive headboard, which makes the room feel even more cramped. Sometimes people goof as well by choosing an incompatible headboard and mattress.
Choose a mattress that's too short for your headboard and the latter will appear to dominate the former.
Ignoring the instructions is another classic and items such as headboards, which are easy to attach, can actually turn into a nightmare if you don't at least check the instructions first.
Fixing Leaks
Plumbing work costs a pretty penny — even more so if you make a hash of it. Some people will march to the DIY store, buy some tools and then get on with the job of fixing a leaking pipe or tap without any real idea what they're doing.
That or they'll watch a YouTube video and then set about the task.
Fixing leaks can be dangerous, especially if it involves going into the attic to fix the boiler, and there have been cases of hapless DIY enthusiasts going through ceilings after bungling the job.
If you're fixing a boiler and you burst a pipe, the building insurance may cover the damage.
Your landlord, if you have one, won't be too happy about having to call out a plumber to fix the damage, however. Wonder how they'll get their money back…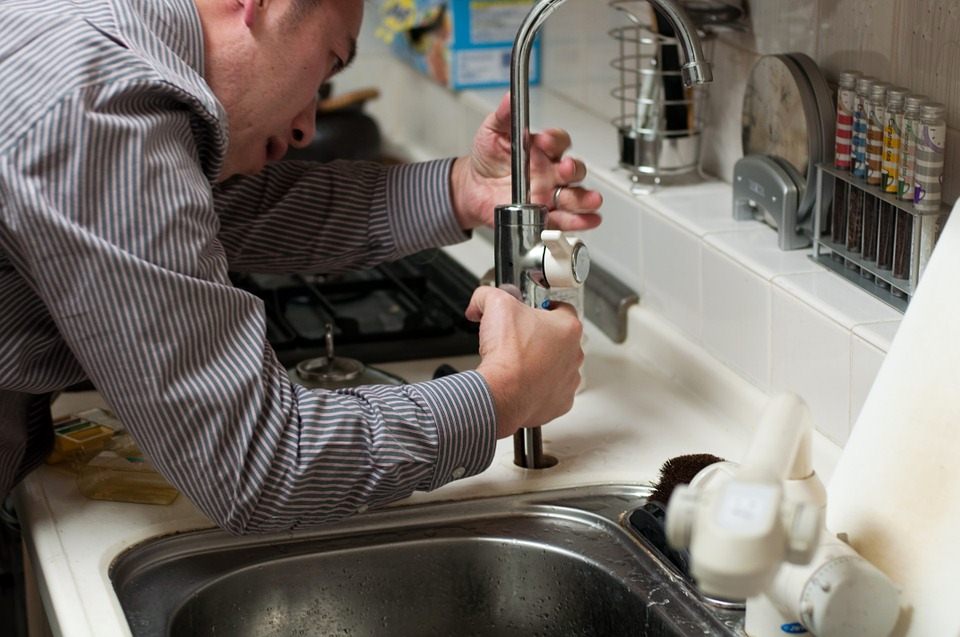 Loft Conversions
There's much more to loft conversions than just the hands-on side, which requires major expertise.
Before converting a loft, the owner must ask an architect to assess whether the loft is suitable for conversion.
If not, they must make it conversion-ready. An owner should also check if they need planning permission. In some cases, they will.
They may also need additional permissions, such as 'party wall agreement' (if they're sharing a wall with a neighbour) or a loft conversion licence if there are any protected species living in the loft (bats could be one).
Bungling the task of converting the loft itself is expensive enough, but not carrying out any of these checks before you do the work will heap even more costs on the project in financial penalties.
Once you've built the loft, it must undergo a check to ensure that it complies with building regulations and is fit for living in. If not, expect to spend more money until it conforms to building regulations.
Hire a Professional
According to consumer rights brand Which?, who have quoted figures from the insurance company Towergate, 20% of DIY enthusiasts have to call in a professional to put right the job when it doesn't go to plan.
The brand also reports that DIY blunders cost on average £3,200 to fix. The number is even more eye-watering for Londoners, who must stump up an average of around £4,800 to put right their DIY disasters.
Which? recommend calling in a professional from the start if a DIY task looks complicated and you're not confident you can complete it.
The brand also warns that a lot of standard home insurance policies won't cover DIY mishaps, so before taking on any kind of work, you should always check with your insurer first.
If things go wrong, you could end up shouldering the whole cost of the repairs, so think carefully before taking on a job.
Think of all the nice things you could spend the money on if you don't have to fork out extra on the repairs. Still, want to do it yourself?