A quality sewing machine is like a necessity in almost every house.
Everyone gets a benefit from owning a sewing machine, it need not require to be heavy or complicated. For normal stitching work, double stitch, adding buttons, embroideries, and petty work requires normal machines at home.
In fact, reach out to 5 people and ask if they have an old sewing machine at home, the majority will say yes! Apart from doing the typical fabric work, there are people who adore these machines and show out their fashion designing skills naturally.
Just a piece of cloth, be it denim, cotton, silk or whatsoever, they will show out their skills and make unique clothing out of it. If you are one of those and looking forward to buying a great quality sewing machine for heavy fabric.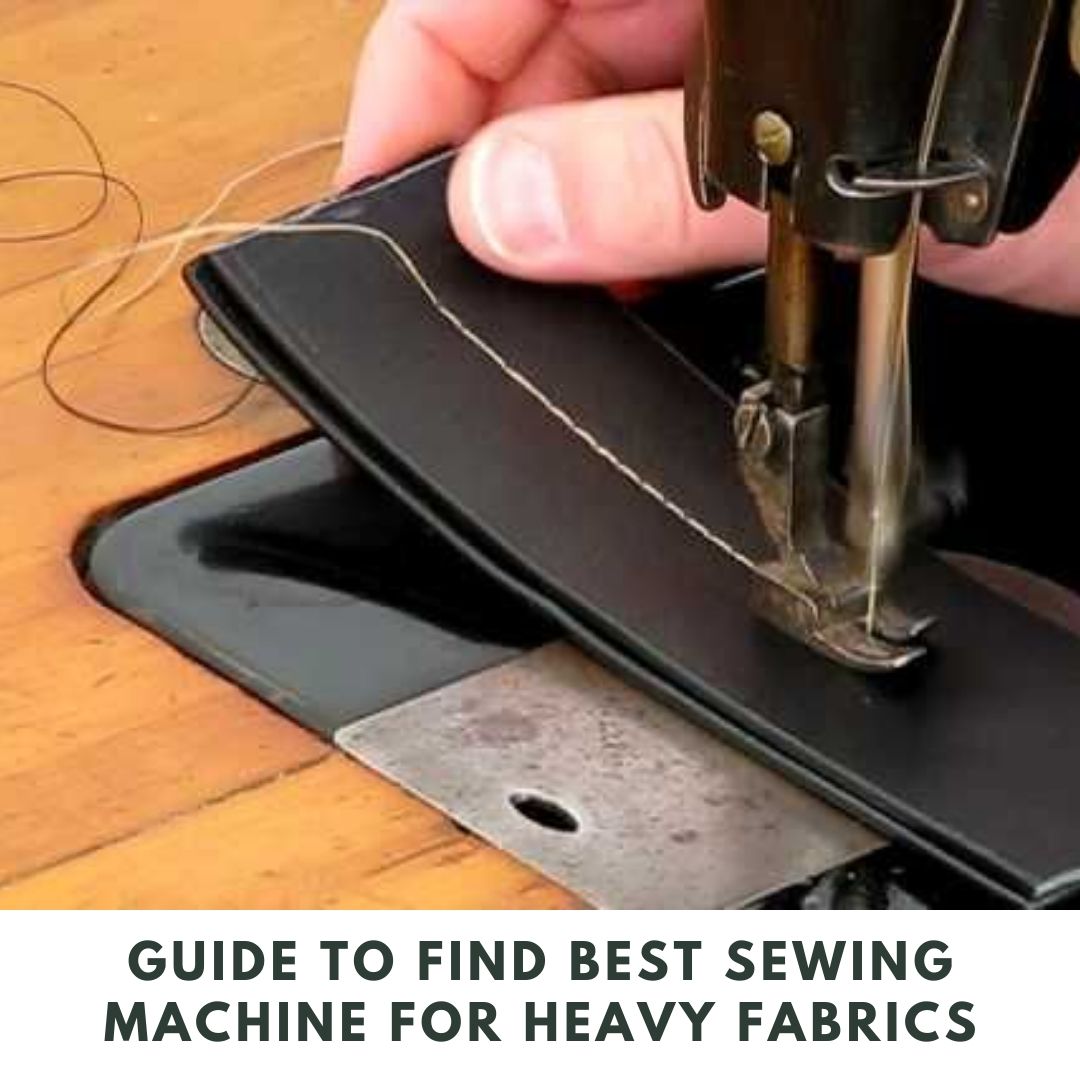 There are a few things that you should notice before you pick your hands on anything that you see online. Let's learn together a guide to find the best sewing machine for heavy fabrics:
Buying Guide
If you are buying your first heavy-duty machine, or you are looking for an update to your older ones. It is intimidating to select amongst all the fancy products that come to your notice.
There are so many brands, models, designs, colors, pricing & quality which make it hard for us to make a decision. But, do not forget to ask the following points every time you see a sewing machine and wish to buy it.
What does a Heavy-duty Sewing Machine Serve?
Before picking, ask what purpose would you be using it at home? Heavy-duty machine is used in the industry that deals with denim material, animal skin and leather.
It is made for long-lasting delivery of fabric and ease to handle the complicated rough texture of the clothing.
However, it can be used in daily activity as well, and in fact, it is recommended to use it at home. But the greater benefit is when you deal with heavy fabric materials and passionate about sewing, regardless of the type of material you have.
What Makes a Machine an Ideal Heavy-duty Machine for You?
Every individual has different needs & demands while buying a product. Same goes with the machine buying needs, you have already set up certain expectations with it.
You might have a dress design in your mind that you want to make it happen. Or, maybe learning is the only purpose you have and a lot more reasons. Let's see what can make a machine ideal:
The Type
Sewing machines branches 5 types, electric, computerized, mechanical, embroidery, overlock. There are basic to manual and complex settings in different machines. Electronic ones are feature-loaded than mechanical ones.
Computerized is high tech that could connect to the internet. Embroidery is great for fashion designer mentality people, with patterns and ideas to implement. While overlocks are used to make stitching work double sure with overlocking the fabric.
Build Up
Heavy-duty machines are not handy as a regular one, they are heavy, bulky, and definitely hard to move. The robot metal and exterior can make hard fabrics go smooth during the sewing process.
The longevity of the machine is worth talking about because it is built up of excellent quality. Unlike manual ones that are used for daily business, they are lightweight, not so good in terms of quality and strength.
But heavy-duty is a masterpiece, they are different, they are stronger and durable. And thus, the result of sewing also lasts longer.
These machines come with a sturdy table made up of wood, where you can keep your feet, relax and enjoy your time doing the favorite part-time work.
Speed
Most important of all is the speed, wherein you would love to work on a machine that delivers sufficient speed.
If the speed is low, you can expect your stitching process to go for a longer hour. Whereas, if its high speed, stable and comfortable to handle, you can expect quick results from it.
Heavy-duty machines are mostly holding great speed capacity; they are made with secure and safe handling, which leads to ease in ergonomics.
Although they are heavy, the speed does justice pretty well. This is an ultimate guide to find the best sewing machine for heavy fabrics.