Homeowners who decide to remodel the bathroom hoping to save money where they can. The bath is among the most expensive rooms to renovate.
In order to prevent sinking a large chunk of money into the project, it's wise to invest careful planning, see if the same layout is possible, envision you doing some of the work, and make a priority of specific updates.
As a rule, most people moving into an existing home want to redo the bathroom immediately and often the kitchen.
Imagining a new room is exciting, but the price point brings you back to reality quickly.
In 2020, a median-priced remodel of a bathroom on average was roughly $22,000 (- per Remodeling Magazine's "Cost/Value Report).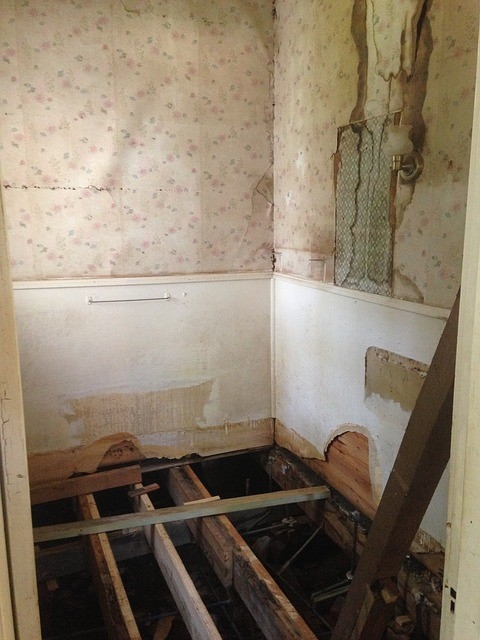 The range can be broadly dependent on many variables like the room's size, location, number of changes, materials vs. quality of products if permits are in the equation, and the contractor.
Developing a budget with cost estimates following that plan with all attempts to remain in control of the financial component can help ensure that your impulses don't override the extent of your wallet. Go here for the average cost of a bathroom remodel.
Looking at the Average Cost Breakdown for Remodeling a Bathroom In 2021
The definition of a "remodel" is a project that creates unprecedented changes to space but has limitations from tearing down or building of walls.
When breaking down the average costs, among the most significant expenses would be labor which equates to as much as 60% of the entire price point since contractors are responsible for ripping out the old components and installing new elements.
Many homeowners decide to take on some of the work, but it's essential that you have knowledge, experience, and the proper tools.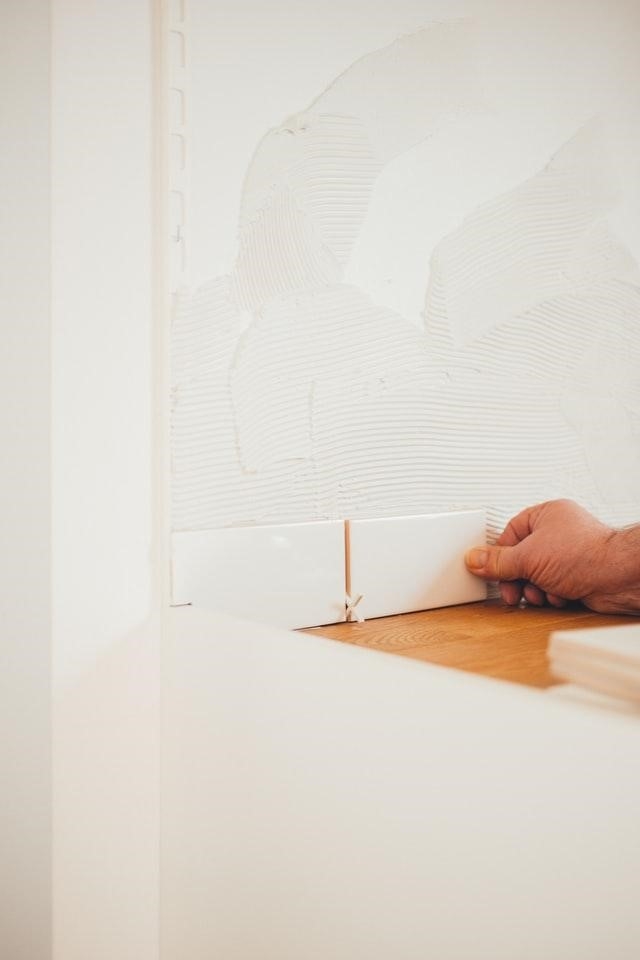 A trusted contractor will make sure the project stays on budget, on time, and there are no mistakes or hidden issues that often come to light when working on remodels.
Aside from remodeling, you can expect to spend between 10 and 30% on the vanity(ies), roughly 10 to 20% on toilets or sinks, and then around 12 and 16% on plumbing components and fixtures or faucets (per Homeadvisor).
---
Read Also:
---
How to Make a Bathroom Remodel More Budget-Friendly?
You should set aside time for a lot of research and planning before the remodel and obtaining quotes to anticipate a successful renovation.
The first step is to develop a reasonable budget for the project and then look at materials, products, and professionals to see if what you need is feasible.
Make sure you're flexible with your wants and desires, making a list for these plus one that designates as "non-negotiable."
If you do your homework correctly, you should ascertain a rough estimate for the end price of the entire project.
If you have wiggle room as things move along, glance at the dream list to see what might be a priority. Here are some tips for keeping things on a budget:
Designate The Priorities
If you develop a list of "wishes" plus a list of "non-negotiables," you might not still have the budget for everything, even on the non-negotiable list.
In that case, you need to break things down to the point of what is a priority right now.
Anything that might be broken, inoperable, or perhaps inefficient should occur right away with the first budget.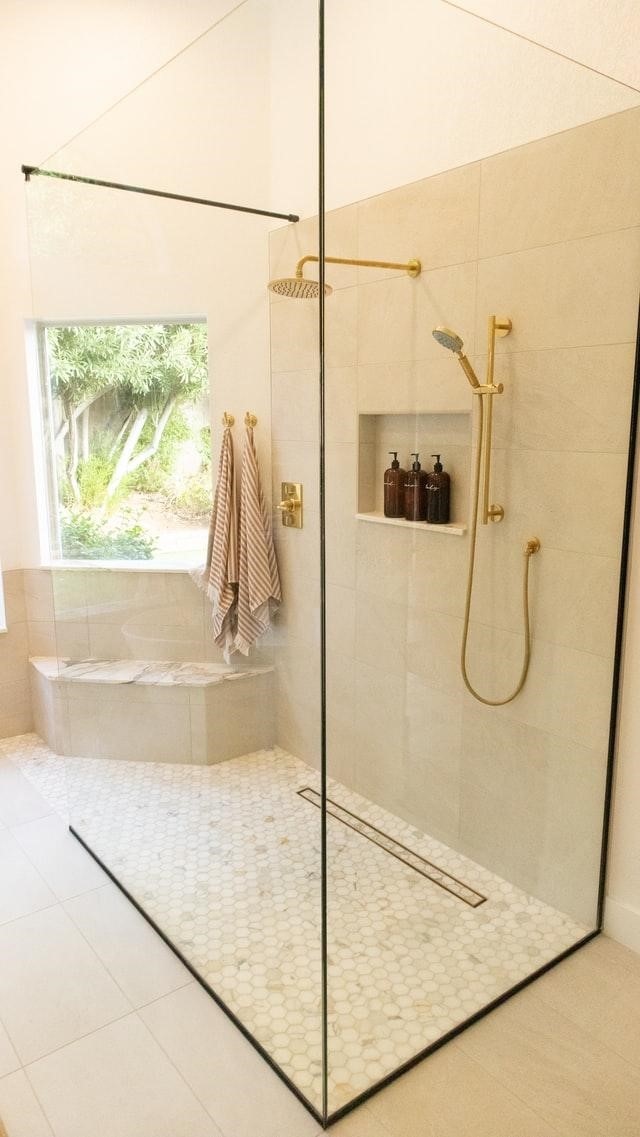 After you save more money, set a new budget and determine what will come next as far as priorities.
Perhaps you'll want to look at the vanity or maybe the sink and toilet at this stage.
Keep the Layout Relatively the Same
If you maintain the general layout of the bathroom as it is, you can undoubtedly save money.
Moving significant components like the shower, bathtub, or especially a toilet involves complex plumbing work increasing the price significantly.
Unless the layout is simply inefficient, perhaps with a significantly older home, it's wise to see if you can make the current layout work in your favor.
Look For Wise Shortcuts
Contractors appreciate when homeowners take it upon themselves to shop for and buy the materials, and it's also budget-friendly since you need only to have the contractor install these.
Also, if you need assistance designing the space, some designers will provide a "design-only" approach meaning they'll do the design work for you.
At the same time, you buy everything incorporated into the scheme yourself and then hire subcontractors or contractors to create the space.
Check Out Affordable Alternatives
If you're flexible with your choices, you can save an incredible amount of money.
While you might have a vision for a particular design or custom piece, you could be surprised to find stock options very similar but at a much lower price point.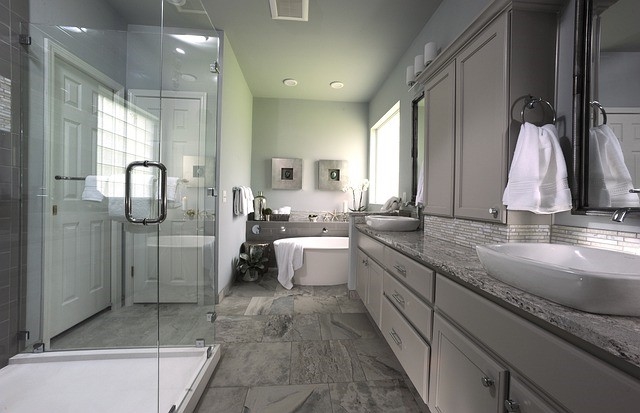 And no one can tell the difference, plus these pieces are usually sturdy, well-made components offering longevity, just not the excessive price tag.
DIY Is Underrated
You can do projects to save substantial expenses, and contractors are more than willing to give you a quick tutorial on how best to handle the task.
Painting can take some time and effort, but it's not a challenging duty with savings as much as thousands (based on room size).
Plus, if you can remove some of the elements, like fixtures, before the contractor comes on-site, that can save in the hundreds. It's less time and effort for labor costs plus no disposal fees.
Final Thought
A bathroom remodel cost in 2021 using contractors, design teams, or other professionals will result in outstanding fees for labor.
Typically, homeowners should expect to spend as much as 60% of their budget on professional labor costs.
The rest breaks down pretty evenly among the varied materials, with an average median price point – in 2020 – of approximately $22,000.
There are many variables with that price point, including quality of products, size of the room, location, the contractor used, and so much more.
In some cases, you can pay much less, especially using some of the tips offered here.