Paving outdoor living areas with natural stone has increased in popularity.
Most homeowners are now choosing pavers made from natural rocks, such as limestone, to give their home a natural and calming atmosphere.
When it comes to paving materials, the more popular choice is Limestone pavers.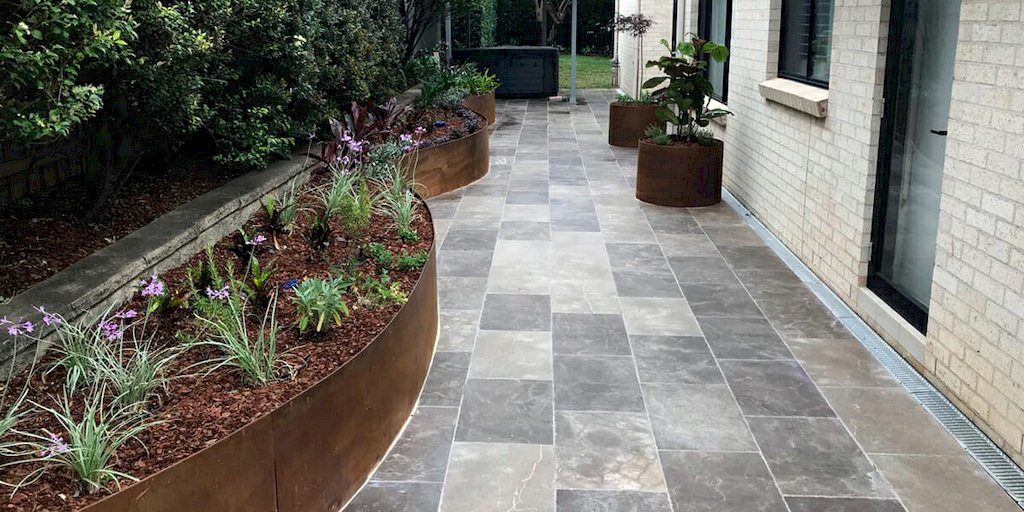 Why Limestone Pavers?
Limestone is a natural stone used as a building material. Limestone is classified as a sedimentary rock commonly formed through the accumulation of dead marine shells, corals, and marine debris.
Limestone can be found in caves or removed from the sea bed to be used for pavers.
Limestone pavers are naturally attractive materials for common living areas, whether for indoor or outdoor use.
Limestone pavers are also environmentally friendly materials because of the following reasons:
Limestone is naturally occurring, which means that it does not need any synthetic materials to make it and harvesting limestone pavers do not create any toxic fumes.
Limestone pavers are cut from a large "mother" stone and are flattened to serve as surface materials.
Limestones are very easy to maintain as flooring materials. You do not have to paint or waterproof limestone pavers. The natural colour of the limestone is what makes it a popular choice for homeowners who want their home to look as natural as possible.
Limestone pavers are recyclable. Limestone pavers that have cracked may be removed from the original floor but may be used as materials for other structures.
For example, you can move cracked limestone pavers to be used for edging materials for another wall.
Also, cracked limestone pavers can be crushed into finer particles then mixed in with concrete to create a more reliable and more durable paving material.
Limestone is a mixture of dead sea animal remains, shells, and marine fecal matter. Limestone is not conducive for plant growth, so removing any limestone slabs from natural areas does not significantly harm the environment.
Aside from being an environmentally friendly building material, limestone pavers also offer homeowners the following advantages:
---
Read Also:
---
Durability
Limestone is formed when marine debris is mixed together and combined through natural pressure.
Because the stress was instrumental in building limestone, it is natural that limestone pavers can handle being under heavy weights and stress. This ability to withstand pressure makes it good flooring material.
Natural Colours
Since limestone pavers are mostly made up of components from the sea, the spectrum of colours of limestone ranges from light beiges to resemble beach sand, to dark greens to reflect deep ocean colours.
When you use limestone pavers as your pool deck surface, you will instantly create a beachy atmosphere to your outdoor living area.
Adds Value to Property
Limestone pavers will increase the value of a property, whether the property is residential or commercial.
Because limestone pavers are mostly neutral in colour, it adds value to the property since new homeowners can easily match the neutrality of limestone pavers with other decorative features that they want to add to their home.
Sustainability
There are plenty of sources of limestone pavers all over the world. And since limestone pavers are pretty durable, these pavers may last a lifetime if cared for properly.
Non-Slip Surface
Since limestone pavers are made from tiny marine shells and marine debris, limestone pavers have a lot of surface area that can cause a lot of static friction. Because of this, limestone pavers will not be slippery even when they are wet.
Limestone pavers are excellent materials that add value to any property and are safe surface materials to be used for indoor and outdoor living areas.
---
Author Bio:
Alice Churchill is a copywriter and content strategist. She helps businesses stop playing around with content marketing and start seeing the tangible ROI. She loves writing as much as she loves the cake.
---