Clover is an irritating weed, which is widely found in lawns. It is tougher than any other lawn weeds out there.
That said, it seems almost impossible to kill clover in lawns. However, if you have come across a patch of clover in your lawn, you might have the following question in your mind: Why do I have so much clover in my lawn?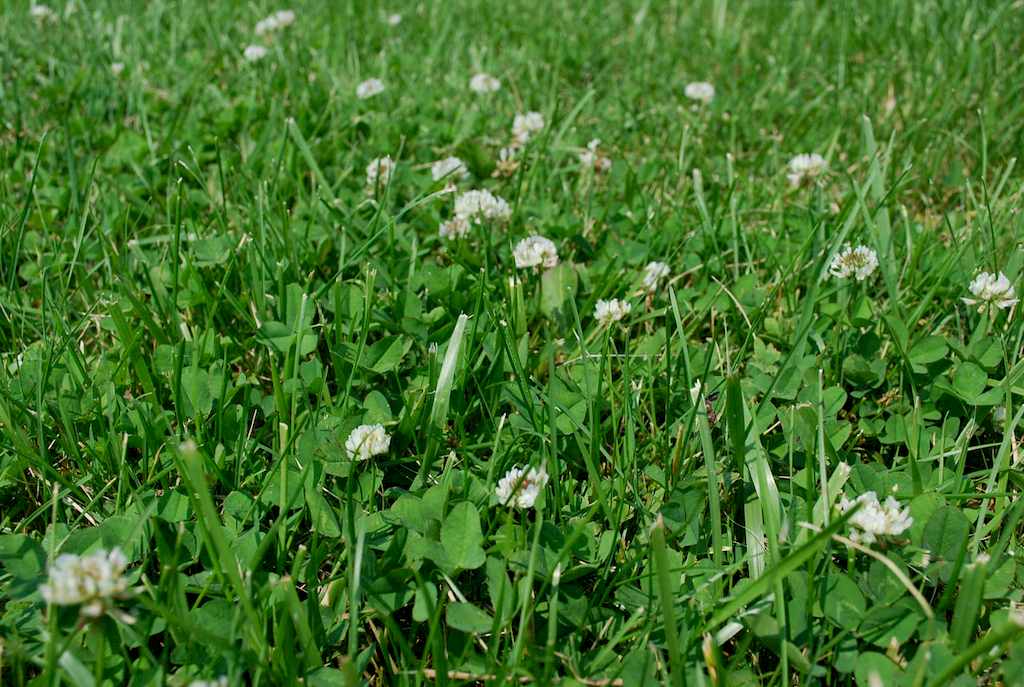 Well, there are several reasons why you have clover in your lawn. Some of the most common reasons include insufficient water, inappropriate soil ph, deficiency of nutrients, and low mower deck.
If you can solve these problems, you will be able to prevent growing clover in your lawn. But we suggest you use a good clover killer to get rid of the problem right now.
Reasons Why You Have So Much Clover in the Lawn
Let's go deep into the reasons why you have so much clover in the lawn.
---
Read Also:
---
Insufficient Water
Without water, no plants can survive in the world. This is not different when it comes to the life of your lawn grass. Hence, you have to water your lawn properly.
In fact, you must make sure your lawn is getting sufficient water. In case they are not getting sufficient water, they will not be able to survive vibrantly.
And lawn weeds, such as clovers and dandelions, will take the chance of such a situation. This is because clover weeds will get sufficient space to grow when the grass is struggling to survive.
If you don't want to experience such a situation, then you should regularly water your lawn.
Inappropriate Soil pH
Though clover can grow in any pH, it is capable of growing widely in either a low pH or a high pH. Therefore, make sure the pH of your lawn soil is pretty good.
You should also remember that too high or too low soil pH is not good for your lawn grass either. You may destroy the scenic beauty of your lawn if you cannot maintain appropriate soil pH.
But the question is: What is the ideal pH for lawn soil? Well, the ideal pH for lawn soil is 6.5, although the neutral pH is 7.0. That is to say, lawn grasses like a little bit acidity in the soil.
However, if you have don't have 6.5 pH in your lawn soil, you have nothing to worry about. There are many products that can help you in this regard.
Deficiency of Nutrients
Nutrients are important for any kind of plant. In fact, no plants can live without proper nutrients. But this is not true when it comes to the life of clover.
So doesn't clover need nutrients to survive? Though the answer is pretty tricky, it can be said that clover gets the best chance when the soil is deficient in nutrients.
To clarify, clover cannot live without nutrients either. From where does it take nutrients if there are no nutrients in the soil? Well, clover takes nutrients from the air, with the help of a bacteria living in its roots.
Thus, clover remains lively, while your lawn grass loses its color. To get rid of this kind of problem, you have to fertilize your lawn with a good fertilizer.
Low Mower Deck
Most of the people out there tend to mow their lawns too short. They have this tendency because lawns look beautiful when the grass is cut short.
The unfortunate fact is that the world is not a bed of roses for us. We don't get things how we expect them to be. This is a dire truth when it comes to cutting the grass of your lawn.
If you cut your grass too short, clover may sprout up. That is why we recommend keeping your mower deck a little bit high. If you do so, you will have longer grass on the lawn.
And thus, the grass will be able to fight any kind of weeds including clover. Not only will your grass be able to fight clover, but it will also have a vibrant life to increase the ultimate beauty of the lawn.
Cool Temperature
Cool temperature is also responsible for growing clover. If the weather is cool in the spring, the clover gets a head start over the grass. This is because the soil microbes, which move nutrients into the grass, struggle to be active.
Though you can control all the reasons mentioned in the article, it is impossible to control the temperature.
That is why you should not worry about this matter. If the weather is not in favor of you, try to get a nice clover herbicide from the market. With the help of the herbicide, you will be able to win over the race.
Over Irrigation
Over irrigation is another reason why clover has grown in your lawn. Remember, water is significant for the grass, but it is not able to absorb all the water you provide.
If you overwater your lawn, clover will laugh at you. The fact is that overwatering leaches necessary nitrogen away, leaving the lawn under the threat of clover.
Therefore, we highly recommend avoiding over-irrigation in lawns. Instead, try to irrigate as much as it is required.
If you have the tendency of overwatering, try to give it up as soon as possible. Otherwise, you will likely destroy the beauty of the lawn you love from the bottom of your heart.
Wrap-Up
Now you know why there are patches of clover in your lawn. Try to follow the guidelines we provided in order to get rid of those pesky patches of clover.
We hope that you will be able to prevent clover in your lawn from the next season.
However, you must remember that clover may sprout up in your lawn even if you manage to do whatever you need to prevent it.
In that case, you can use a pre-emergent clover herbicide. You will find different pre-emergent clover killer in the market. Choose the best one for your lawn, and stay worry-free for the whole season.