On a hot summer day, all you probably want is some sweet cool air inside your house (and lemonade, of course!).
But if you can't have a central, window, or a split air conditioner for some reason, worry not. It's not the only option!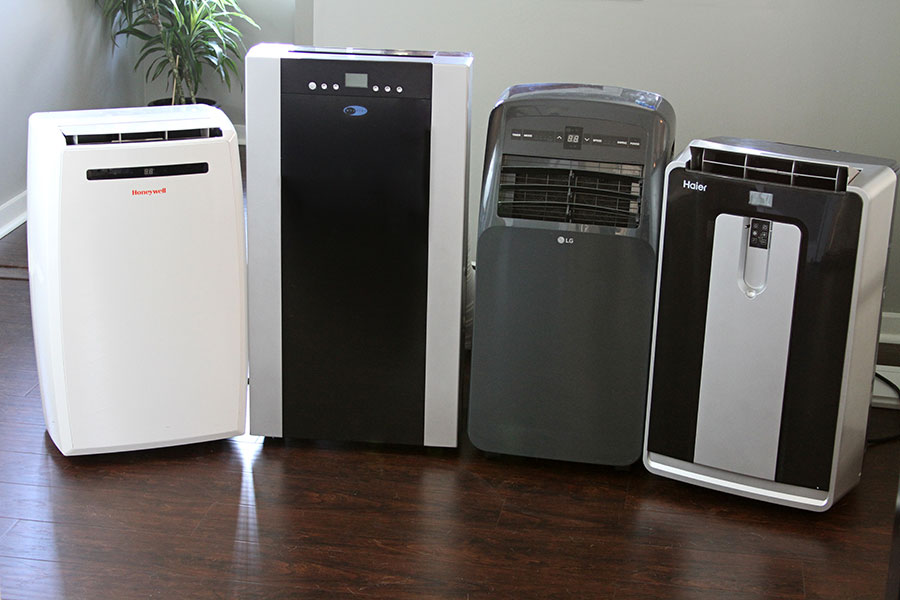 A ventless air conditioner unit is your best bet if you don't want the regular ones. It's portable and affordable, but like everything, it has some drawbacks as well. In this article, we'll discuss all of this, so read on!
---
Read Also:
---
Ventless Air Conditioners – Worth It?
So, are ventless air conditioning units any good? Below are all it's pros and cons so that you can decide that for yourself:
Pros
Here are some benefits that come with ventless air conditioner units:
The first and most obvious benefit of a ventless air conditioner is that it's easy to move around and relatively lightweight.
While a split or a window AC needs at least two people to move it, a ventless unit can quickly and easily be rolled around the house by just one person.
Moreover, a permanent unit like a window or split air conditioner needs professional uninstalling and reinstalling before you can relocate it. This is why it's called a permanent unit.
In contrast, you can move around a ventless air conditioner just like a portable fan – just unplug and plug.
Also, you won't necessarily have to fit it near a window because it doesn't need a vent.
One thing's for sure that ventless air conditioners offer an easy installation process. You won't have to call in any professionals or even take a friend's help – it's completely DIY.
Just unbox your unit and plug it in after filling it with water, and Voilà. Enjoy cool and relaxing air in your room within minutes.
A  portable and ventless air conditioner unit is a lot more affordable than a central or split system. From anywhere between 100 to 500 bucks, you can get yourself a nice little air conditioner.
Even when small and inexpensive,  they can easily cool your room.
Plus, you won't even have to pay for any installation costs since you can easily do it yourself. Moreover, any maintenance or repair costs for this unit are much less than a standard unit.
A ventless air conditioner is not harmful to the environment, unlike other units. The refrigerants and other gases from a standard air conditioner deplete the ozone layer and add to the harmful gases in the air.
On the other hand, the innocent ventless unit uses evaporative cooling technology to cool air, which is not only harmless but also efficient enough.
Cons
Hold on. Before you get too excited about a ventless unit, do go through these drawbacks:
As good as it all sounds, ventless air conditioners are not meant to be used in large spaces.
So, if you're looking to cool down a large area in your house, don't rely on just one ventless unit – you're probably going to need more than one.
While a ventless air conditioner is good at lowering the temperature, it won't give you the ultimate 'chill' that a standard air conditioner can.
This is because ventless air conditioners use moisture to cool the air, unlike other units that use refrigerants to remove all the heat from the air.
So, it's best if you use ventless units for cooling the air in your room for a comfortable and cool environment, and not expect the full winter-like effect from it.
Not Effective in Humid Areas
As mentioned earlier, ventless air conditioner units throw out cold, moisture-laden air into the room.
This means that if your room is already humid, the air conditioner will have only a little effect on the temperature. Hence, these units are only best for dry climates or houses with dehumidifiers.
Final Words
So, what do you think? Will a ventless air conditioner work for you?
While it may not be very effective in certain conditions, these units are certainly easy to use and install and an affordable option for you if you want a cool and comfortable environment on a hot day.