These best lawn seeding tips discuss site preparation, tool use, grass seed selection, and proper care of the germinating plants.
Follow the steps outlined to enjoy a gorgeous green grassy area in a few months; disregard them and the results may be less lush.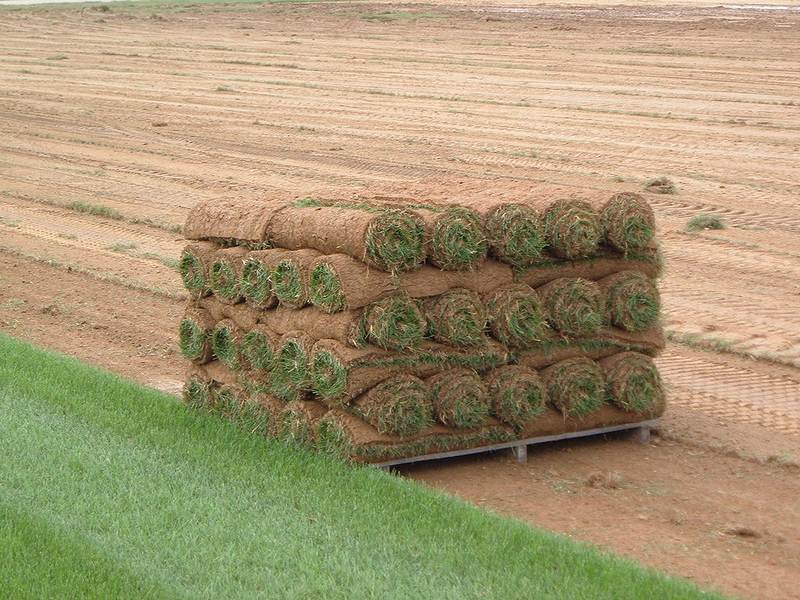 Lawn Seeding Tips 101: Tips on Lawn Seeding for Beginners
Ask five different friends or family members about the best seeding lawn tips, and the odds are good that you get five different answers.
Cut through the myths, old wives' tales, and gardening lore with science and expert advice. Who knew that establishing a new lawn from scratch could be so easy?
Sod vs Seed
Although the best lawn seeding tips discuss the building of a grassy area from scratch, it is worthwhile to briefly discuss the second — costlier — option: sod.
Sod is little more than fully grown and well-maintained grass that is removed from the nursery farm, shipped in rolls to the homeowner, and must be installed immediately for best results.
Experts in the field suggest that sod costs about $1 per square foot (¹) while grass seeds cost little more than a penny for the same area.
Even though the result is an instant lawn, even minor mistakes in sod installation can result in large patches of brown that denote dead and dying grass.
For the layperson or budget-conscious homeowner, growing grass from seed is a cost-effective method that may not yield instant gratification but will show good results in a bit of time.
Soil Preparation: Mechanical Aspects
Getting the soil ready to support grass seed growth requires two distinct steps:
Mechanical preparation
Chemical augmentation
Clean up the area to be seeded by removing obvious debris, such as sticks, stones, and trash. Pull out weeds and take care not to spread their seeds. A weeding fork takes care of stubborn specimens with notoriously long roots, such as dandelions.
If there is an old lawn already in place, lawn seeding tips suggest the use of a sod-cutter to remove all the below-ground roots that could impede the establishment of the new grass plants.
Use a tiller to loosen the soil while also aerating it to a depth of six inches (²). Since this gardening tool does double-duty by later helping with the augmenting of the soil's chemistry, it is a worthwhile investment.
Soil Preparation: Chemical Balance
Take a soil sample to ascertain its pH balance (alkalinity or acidity), which in turn directly affects the ability of the grass seeds to thrive. The local home and garden center sells test kits that make it easy to quickly check this important number.
Augmenting the soil with fertilizers alters the chemical composition and pH balance, but not necessarily on a permanent basis. It is crucial to use grass cultivars that thrive in the area rather than opting for high-maintenance exotic cultivars that may require frequent soil amending, renovating, and maintenance.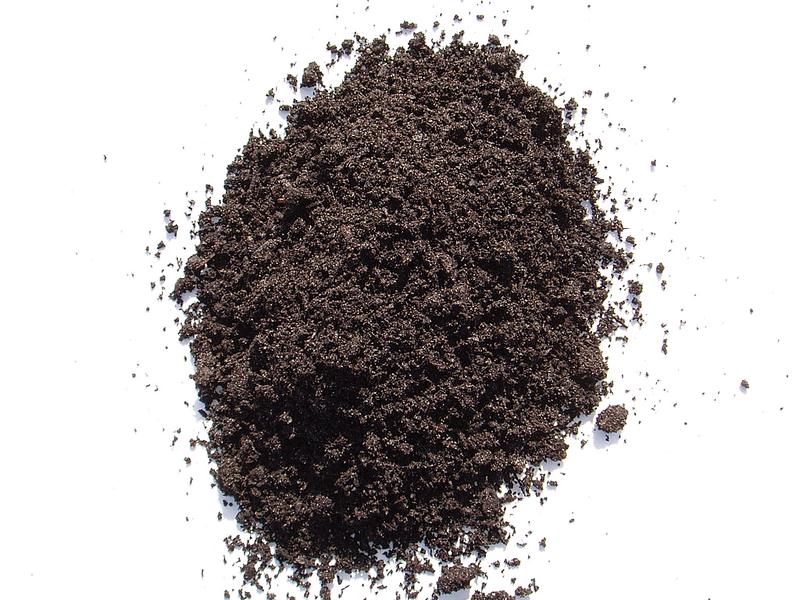 Work in the fertilizer and soil conditioners — if indicated by the soil sample — with the tiller. Level the soil but be sure to work on a slight slope that leads away from the house to prevent flooding during watering. Water in the fertilizer.
---
Read Also:
---
Choosing the Grass Seeds
The hobbyist has two general options (³) with respect to grass seeds:
Warm-season grasses (major growth takes place in summer)
Cool-season grasses (major growth spurts happen in spring and fall)
Examples of cool-season grasses include bentgrass, Kentucky bluegrass, red fescue, and perennial ryegrass. Typical warm-season grasses are Bermuda grass, Zoysia, and St. Augustine.
Warm-season grasses are excellent for the temperate climates of the American south and warmer states, such as California and Texas, but turn brown in colder climates. For example, winter temperatures below 30°F kill Bermuda grass (4).
Cool-season grasses thrive in the wetter summers of the northern states but can survive in hotter climates with proper maintenance and plenty of water.
Keep in mind that the ultimate survival mechanism is dormancy, which may allow the grass plants to survive but does little to present an aesthetically pleasing lawn area.
Seeding
A seed spreader is the best tool to use when applying grass seeds to the prepared soil. The spreaders are inexpensive and can be used later to spread granulated fertilizer. Even though it is possible to spread grass seeds by hand, doing so results in an uneven pattern.
In fact, the best way of seeding the area should involve four passes from different directions, which helps the germinating lawn to take on an even appearance.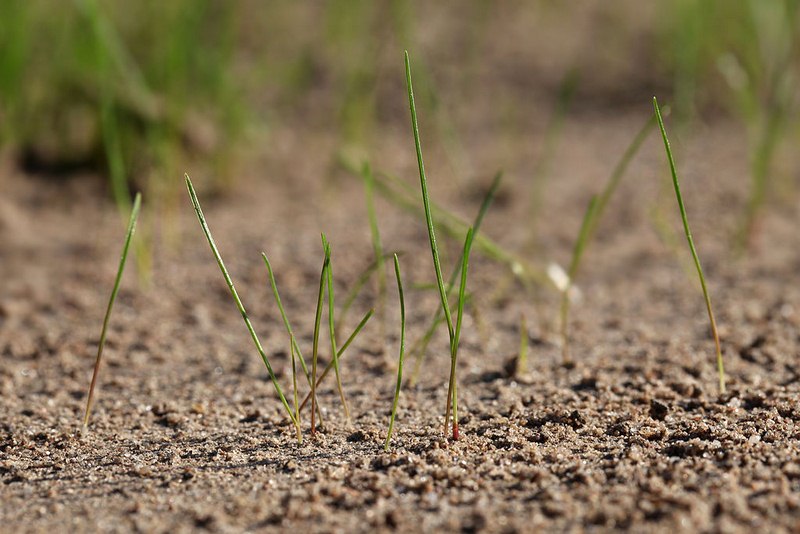 Apply a bit of topsoil to the area and water with an oscillating sprinkler. Avoid the creation of run-off, since this dislodges the seeds. Plan on watering at least twice daily to give the grass the best start possible.
The best lawn seeding tips would be incomplete without a warning about the two major pitfalls made by gardening novices: soil compaction (usually done when walking on the recently seeded soil) and kill-off with herbicides.
It is a relatively common mistake for gardening novices to try and ward off weeds by applying pre-emergent herbicides alongside the seeds. While these chemicals kill off any weed seeds in the soil, they also kill the grass seeds.
Sources
Photo Credits: