According to the World Health Organization, over two billion people lack access to safe drinking water. It's an alarming number because clean water is vital to our health and well-being. Unfortunately, not everyone has access to it. Some may think they have access to clean water, but they unknowingly consume contaminated water daily.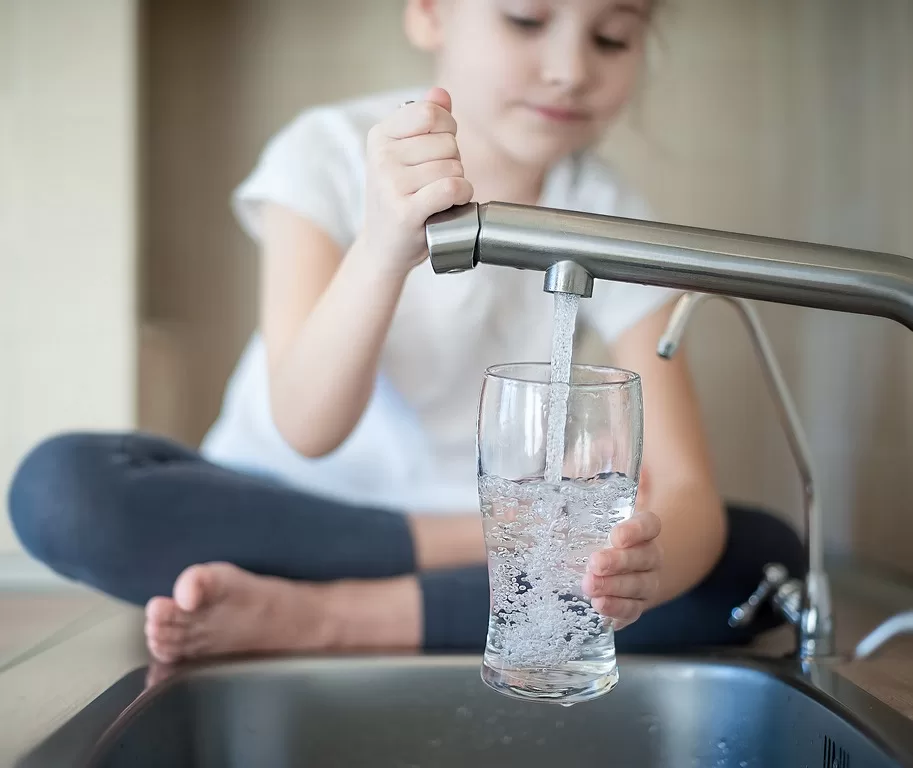 If you're worried about the quality of water you get from your tap, you should consider installing a water filtration system in your home. It's to ensure the safety and quality of your drinking water. A properly installed water filtration system offers numerous benefits, including improved taste, the removal of harmful contaminants, and peace of mind.
However, you might consider installing the system yourself or letting a professional plumber do it. To know what the smarter choice for you would be, continue reading.
DIY Water Filtration System Installation
If you have experience with plumbing and electrical work, you may feel confident installing a water filtration system yourself. DIY installation can save you money on installation costs, and you can choose the exact location for your filtration system. As a bonus, you can experience the joy of undertaking a massive home improvement project on your own.
However, there are some potential downsides to consider when taking the DIY route. Thankfully, you can always opt to get a plumber in St. George, but you can check first if you're capable of mitigating the downsides of DIY. Some of them are:
Potential plumbing or electrical damage: If you make a mistake during installation, it could cause damage to your plumbing or electrical systems, leading to costly repairs.
Incapability to troubleshoot problems: If you are not familiar with the specific filtration system you are installing, you may not be able to troubleshoot issues that may arise in the future. After all, the ability to troubleshoot problems comes with experience.
Lack of warranty and insurance: when something wrong happens with your filtration system, you're on your own. Of course, you can call a professional when this happens.
Tendency to make beginner's mistakes: Face it, you're a beginner, and that's why you're here. Because of that, there's a high chance you'll become a victim of the pitfalls of being green.
Choosing the type of water filter: Note that multiple water filtration systems or filtering media types exist. Some are specifically made for specific situations. By doing everything yourself, you may choose the kind that won't suit your needs.
These are some of the most common consequences of installing a home water filtration system yourself. Apart from the costly repairs in the long run, it will also cause inconvenience if you're not knowledgeable. If you're not ready to do the installation yourself, it's best to take another route.
---
Read Also:
---
Professional Water Filtration System Installation
Meanwhile, hiring a professional to install your water filtration system can give you peace of mind that the job will be done correctly. Professionals have the experience and knowledge to install filtration systems quickly and efficiently.
Also, you wouldn't worry about troubleshooting as well, as they'll do that for you. With the warranties or guarantees these professionals will give you, you're protected from any sudden headache-inducing problems related to your water filtration system. And they can do it faster since they have accurate testing tools to help them identify issues in a water filtration system.
They can also help you choose the ideal type of water filtration system. Know that there are many types of water filtration systems and filter media. Some are activated lumina, water ionizers, activated carbon, ceramic filters, reverse osmosis, and many more. Choosing the right system or media for your home can be quite tricky for an amateur.
And to guarantee that your water filtration system will be doing its job correctly and have a longer lifespan, some professional plumbers may offer you a maintenance plan. This is highly convenient since these filters, particularly the filtration media, often require periodic replacements.
However, professional installation can be more expensive than DIY installation. And with these people, you can lose control of how and where the filtration will be installed. Not to mention that they can be a bother in your home, and you may want to call them if you think it's the right time to renovate your kitchen. While some can live with these concerns, you might not.
Conclusion
Choosing between DIY or professional installation for your water filtration system requires carefully considering your skills and budget. After all, your decision will impact the quality and safety of your drinking water, so it's crucial to make an informed choice.
Regardless of which option you choose, take the time to research the best filtration system for your needs and ensure proper installation for optimal performance.