Moving house can be a stressful and overwhelming experience, but proper preparation makes it much easier. From decluttering to ordering packing and moving services, there's a lot to think about when you're packing for the relocation.
To help you simplify the process, we've gathered 15 packing tips for moving that can make the whole process smoother and less chaotic. By learning these simple strategies, you'll save time (and sanity!) as well as money — so let's get started!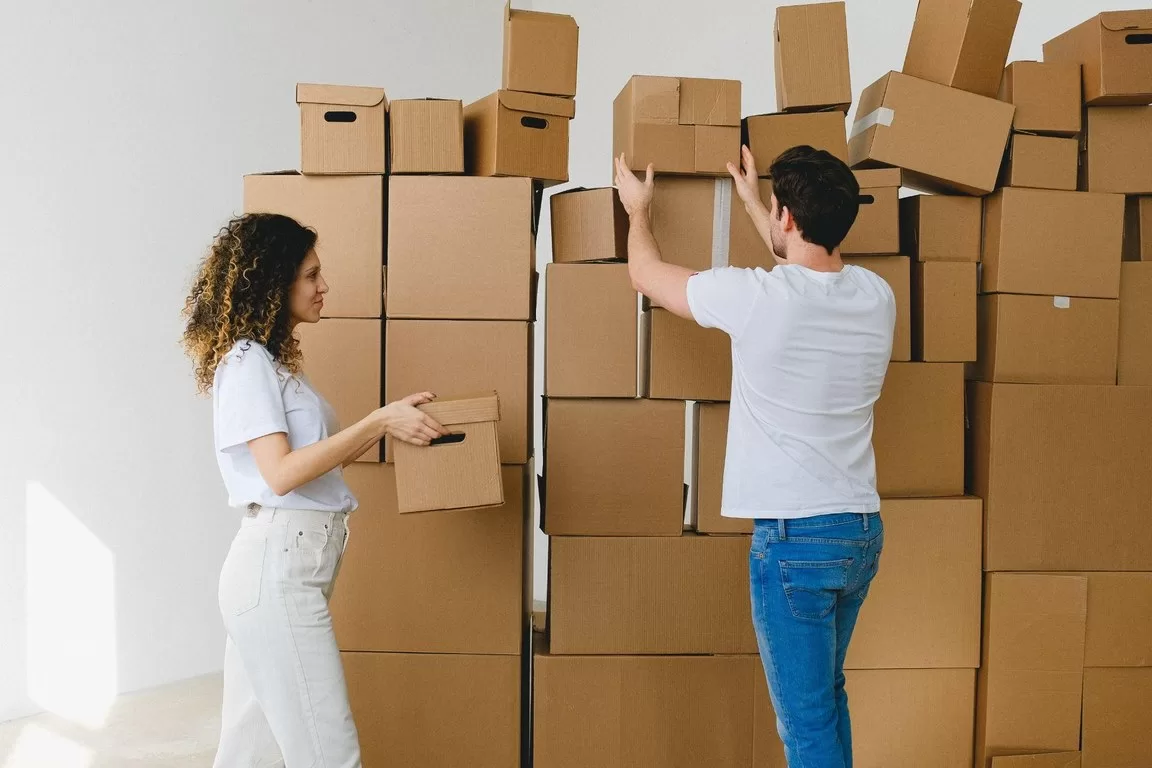 15 Best Ways to Pack for Moving
Start Packing as Far in Advance as Possible
As soon as you know you will be making a move to a new place, start packing bit by bit. This allows you to spread out the work over several days or weeks rather than having to cram it all into one weekend.
Prepare All Necessary Supplies
One of the best ways to pack for moving is to acquire all the necessary supplies early on. Items such as boxes, packing foam, and markers should be at the top of the list. These supplies will help to protect fragile items and ensure that everything is securely packed.
---
Read Also:
---
Prepare A Moving Checklist
To stay organized, put together a thorough moving checklist. Start by jotting down all basic moving tasks that need to be completed such as packing, scheduling movers, and setting up utilities.
Sort And Take Inventory of Your Belongings
Before packing anything away, take the time to make a detailed account of each item. This allows you to make sure nothing important gets lost in the shuffle of boxes and identifies what needs to be packed versus what can stay behind.
Get Rid of Unwanted Items
Go through each room in the house and pull-out items for donation or disposal, like old furniture, clothes that don't fit anymore, appliances that don't work — anything that won't be making the journey with you. Removing unnecessary items not only saves space but can also free up some cash if an item is sold instead of donated.
Hire A Moving Company
Struggling with deciding what to pack first when moving and how to organize the whole process properly? Hire a moving company. Professional movers are expertly trained in packing items carefully for maximum protection during transportation. They will also have the tools and technology necessary to do so efficiently.
Pack Room by Room
If you are doing the packing yourself, take it room by room. Start with a thorough clean out of each area. Decide what keepsakes, furniture, and other belongings are coming with you and what can be thrown away or donated.
Label Boxes Thoughtfully
Instead of simply labeling all boxes with "Kitchen" or "Bathroom," divide kitchenware into "Cups & Plates" or "Utensils & Knives." Plus, ensure that similar items are being packed together in the same box so each box you unpack contains only one type of item.
Pack Dishes and Glasses Using Containers or Towels
One more key tip on how to prepare for moving is to use containers or towels to ensure that they stay secure. Boxes and bags tend to be too spacious, jostling around delicate items during a move, often leaving them broken upon arrival.
Prevent Packed Bottles from Leaking
To prevent bottles from leaking, wrap each bottle individually, then place them in plastic containers filled with newspaper or another material so they won't jostle around or break when moved. You can likewise use bubble wrap, old clothing, or even a rubber band between the tops of larger custom-fitted containers.
Use The Right Size Boxes
By using boxes that are appropriately sized, you can ensure that your items arrive safely and that space isn't wasted. It also makes it simpler to maneuver your things into every room once you arrive at your destination.
Don't Leave Empty Spaces in The Boxes
One important tip on how to pack for moving house is to avoid leaving empty spaces in the box. Fragile items such as dishes and glasses should be wrapped tightly with bubble wrap or clothes. Shoes and books can also be used to fill empty spaces, ensuring that all the contents in the boxes are tightly packed.
Leave Clothes on Hangers
To make things easier, leave a variety of clothes on their hangers rather than folding them up into boxes. This will facilitate unpacking and organizing when you arrive at your new home — all you'll have to do is transfer the hangers from the vehicle straight into your closet.
Pack Important Documents Together
Packing important documents together will ensure you have quick access to essential items such as bank statements, tax information, records of birth, and marriage certificates. It is wise to put these into a labeled folder so you know where it is located when needed.
Keep The Essentials with You
Last but not least, a great way to stay organized is to keep the essentials with you. This means creating a designated bag with all your must-have items in it, such as important documents, electronics, health supplies, and items of sentimental value.
Conclusion
Moving house can be a stressful experience. It's important to remember to take the time to pack efficiently and properly. With the fifteen tips we've discussed here, you'll be well on your way to having everything safely and securely packed for relocation.
By following our steps and taking the time to plan, you'll be able to rest assured that your belongings will make it from points A to B without issue. Remember — stay organized and patient — you are now equipped with all there is to know about how to pack for moving house so it must be a success! Good luck, and happy moving!