Home safety lays the foundation for a peaceful and secure living space. However, unexpected threats can disrupt this serenity, turning tranquility into unease. Given the unpredictability of life, proactive measures are essential.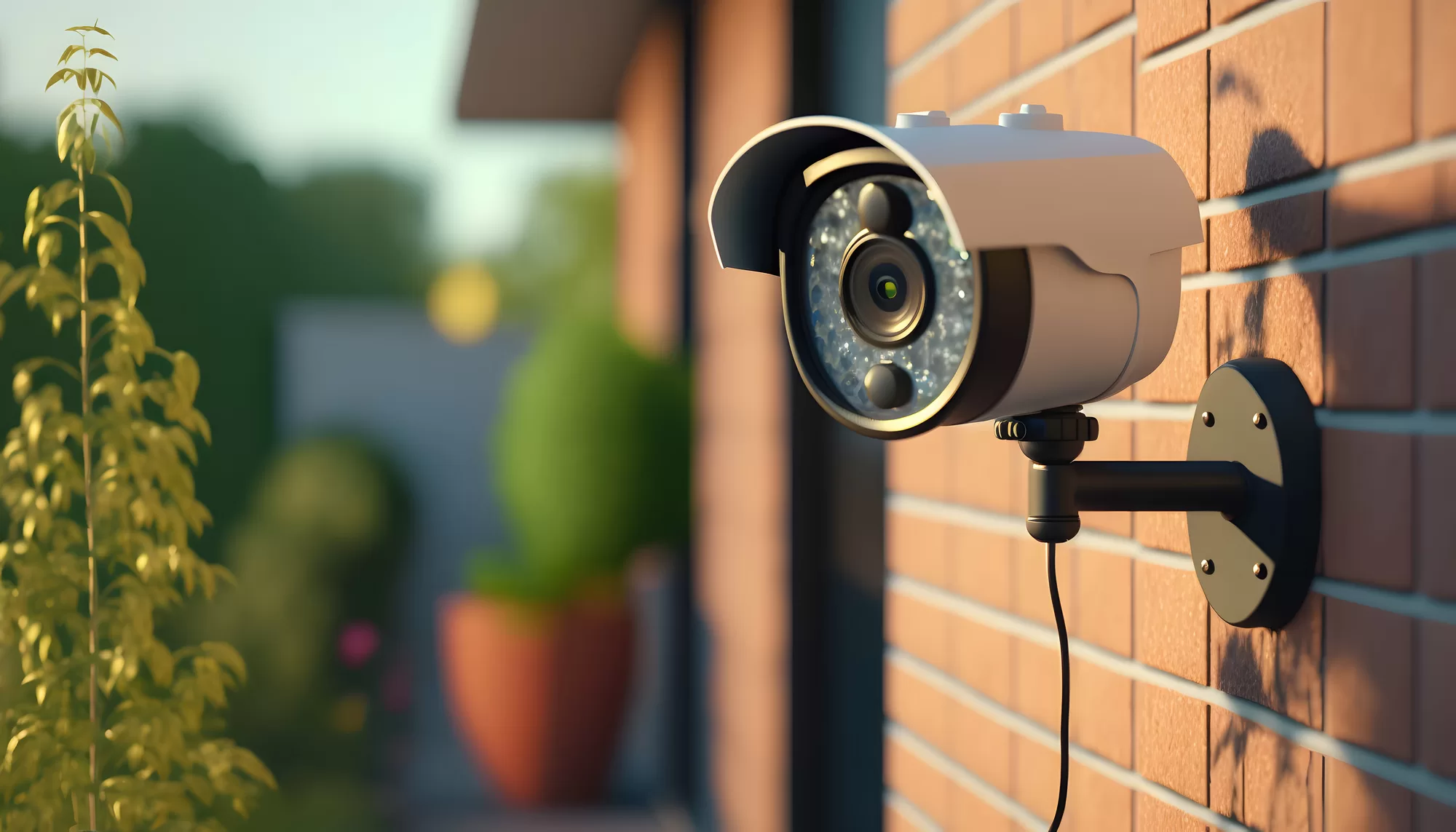 With technology and tools advancing at breakneck speeds, your options for enhancing home safety have grown exponentially. So, where should you begin? Discover the top upgrades that can greatly elevate your home's security below:
1. Install A Comprehensive Security System
One of the home safety items you can consider for your property is a comprehensive security system, which typically provides:
24/7 Monitoring: Many security systems now offer round-the-clock monitoring and surveillance, ensuring the safety of your home even when you're not there.
Integration Capabilities: Today's security systems can often integrate with smart home devices, enabling you to control various aspects of your home (lights, thermostats, etc.) while monitoring security simultaneously.
Modern security systems integrate alarms, cameras, and motion sensors. They can detect unauthorized entries and promptly alert homeowners, adding an extra layer of protection against potential threats.
2. Upgrade To Smart Door Locks
Moving onto the next frontier of home safety, consider installing smart door locks. These aren't just high-tech gadgets; they redefine home security. Using encrypted signals and unique access codes, they helps minimize the risk of unauthorized access.
Traditional locks are vulnerable to picking or bumping. Smart locks, however, offer keyless entry options and remote access. Some models may also feature tamper alarms, biometric recognition, and remote locking or unlocking through smartphones, providing an amalgamation of convenience and security.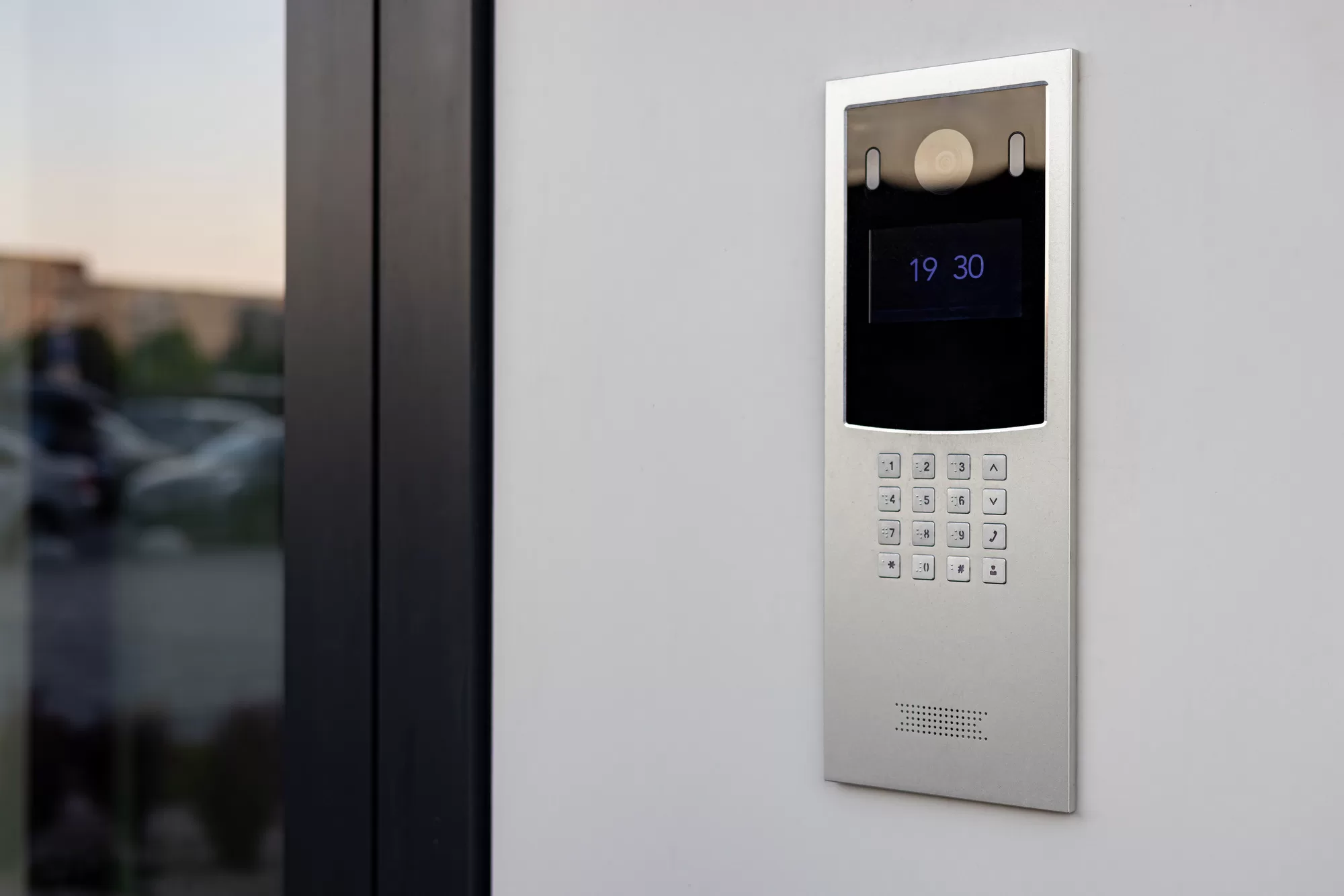 3. Prioritize Outdoor Lighting
If you're thinking of home improvement ideas, never underestimate the power of well-lit exteriors for everyone's safety. Intruders often target homes with poor outdoor lighting. As such, by ensuring your home is brightly lit outside, you can deter potential threats, making your home less appealing to unwelcome guests.
Consider these aspects when enhancing outdoor illumination:
Pathway Lights: Illuminate walkways and entry points to not only discourage potential threats but also ensure the safety of family members during night hours.
Motion-Sensor Lights: These activate only when they detect movement. They're efficient and can surprise potential intruders, sending them fleeing.
Solar-Powered Lamps: An eco-friendly option, these lights harness the power of the sun during the day and provide illumination during the night without impacting your electricity bill.
With the right choices, your outdoor lighting can serve both safety and aesthetic purposes, enriching the beauty of your home while also fortifying it.
---
Read Also:
---
4. Reinforce Windows and Sliding Doors
For those on a tighter budget, there are high-tech and low-tech solutions to consider. While modern homes may opt for advanced window films that can strengthen glass against break-ins, even a simple set of security bars can deter intruders.
Another cost-effective security measure that many homeowners can opt for is window alarms. These devices offer an additional layer of protection by emitting a loud beep if someone tries to break the glass or forcefully open the window. The simplicity and effectiveness of these alarms can provide homeowners with peace of mind and genuine security.
5. Install Smoke and Carbon Monoxide Detectors
Smoke and carbon monoxide detectors are indispensable tools in ensuring indoor safety. Here's why they are crucial:
Early Detection: Smoke detectors alert homeowners of potential fires at the earliest sign, often before visible flames emerge. This early warning can provide critical time for evacuation and prevent larger-scale damage.
Silent Threat Protection: Carbon monoxide (CO) is an odorless and colorless gas that can be lethal if inhaled in large quantities. CO detectors identify and alert you of high levels of this gas, which is usually due to inadequate ventilation, keeping your family from this silent threat.
Consider installing these detectors on every level of your home and in sleeping areas. Moreover, regularly test and replace batteries to ensure they're always functioning optimally.
6. Create A Safe Room
A safe room isn't just a feature from suspense movies. For many homeowners, it serves as an ultimate refuge in dire situations like home invasion. The psychological comfort of knowing there's a virtually impenetrable space in your home can be invaluable. In addition to protecting against intruders, a safe room can serve as a shelter during natural calamities like tornadoes or hurricanes.
Inside this fortified space, you're not only physically protected but can also be mentally at ease. You can take solace in the fact that you have a location where you can gather, think, and strategize in emergencies.
Sturdy doors, reinforced walls, and an independent ventilation system make this room almost impenetrable. While high-tech versions might include surveillance cameras or biometric locking systems, even a basic safe room – equipped with necessities like water, non-perishable food, and a communication device – can offer significant security.
Conclusion
Making your home a fortress doesn't require a massive budget or massive renovations. Often, it's about making smart choices and leveraging technology to your advantage.
Prioritize the areas you feel are most vulnerable and gradually work your way through the safety checklist. You owe it to yourself and your loved ones to create a haven that's not just cozy but also fortified against potential risks.
By considering the upgrades above, you're investing in peace of mind and ensuring a more secure environment for everyone inside. Don't wait; the right time to prioritize safety is now.