Your home is a place where you should feel safe and protected. However, even your haven might need to deal with fire, burglars, or toxins that could risk your family's health. To protect your loved ones, you should ensure that you have effective measures in place.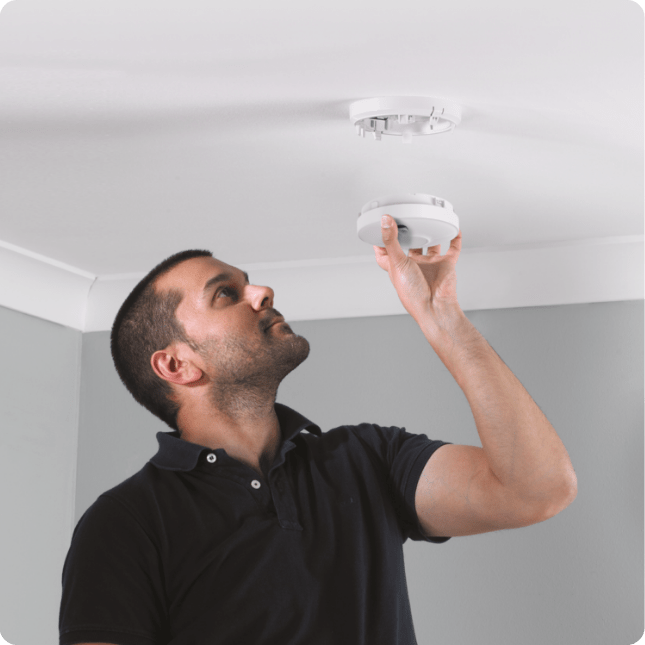 With a gate, you might be able to make it more difficult for burglars to access the property. On the other hand, functional smoke detectors might be the one thing that can protect you in a dangerous situation.
And if you decide to sell the house one day, such elements could make it more desirable. Here are home improvements that can boost your safety and add value to the property.
Protect Your Family With Smoke Detectors
A faulty device or an accident in a kitchen could be only some of the causes of a house fire. And even though you might think you're not at risk, you should take precautions to keep yourself and your family out of harm's way.
According to the National Fire Protection Association, the number of reported structure fires is 55% lower in homes that have working smoke alarms than in buildings with no alarms or alarms that don't work.
That is something to consider when you want to improve the safety of your loved ones. While it might seem like a bother, smoke detectors
---
Read Also:
---
Make It More Difficult To Access The Property
Many areas in the US struggle with burglars. And to protect your home, you should make it more difficult for them to access the property. First, you might want to consider installing a gate.
If you need help with the gate installation, try contacting companies like Texas Gate Repair. With the additional protection detail, you might be able to boost the safety levels or slow the burglars down while you notify the authorities.
You also need to ensure that all your locks and other hardware are high quality. And to make it easier for you that something isn't right, install lights with a motion sensor. That way, you might be able to protect your property and family from unwelcome intruders who might put you in danger.
Remove Chemical Toxins From Your Home
Maintaining your home in a clean state might help your family to become healthier and happier. If you live in an older building, toxins, asbestos, mold, and other elements might put your health at risk.
However, there are also more common toxins that might trigger allergies, asthma, and other illnesses. To keep the toxins at bay, you should always take off your shoes at the door. And even such a small change, like swapping plastic containers for ones made of glass, can make a significant difference.
When you're cleaning, try to reach for those that don't contain any chemicals that could be dangerous to you, your children, or your pets. And if you're a smoker, consider quitting the habit to keep your family safe. But if you can't help yourself or don't want to stop, make sure you smoke outside the building.