Introduction
Kitchen renovation is transformational. It could change how you live. Yes, that is true, your kitchen defines your lifestyle.
You can use your kitchen to entertain your guests. You can also make it a cozy and comfortable place where you spend time with your family.
Your kitchen is the heart of your home. It is a place where you prepare food for your family. Hence, you'd want it to look the best.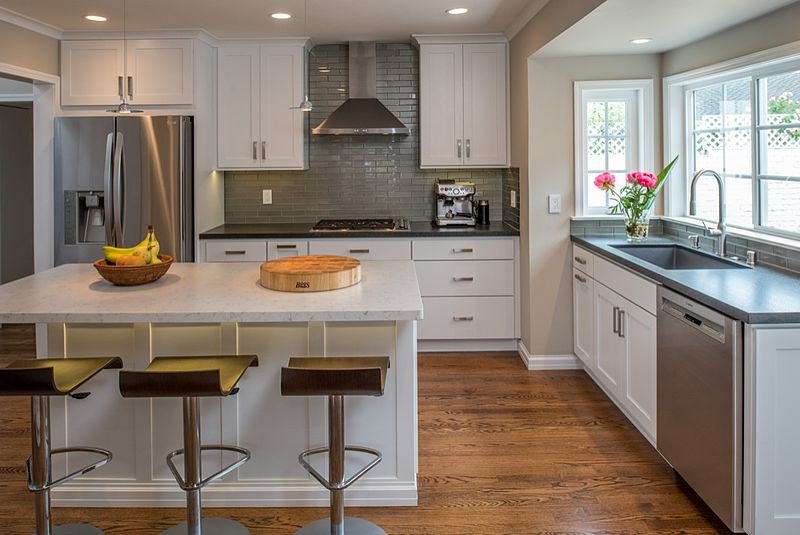 If you are someone who has never been through the process of kitchen renovation, you might find it a hassle.
If you gather information before starting the renovation, you'd get an idea about what to expect from the kitchen renovation. To make kitchen remodeling more impactful and less of a hassle, we have compiled a list for you.
Set your Budget
You might not know but kitchen remodeling is costly. You have to figure out what your budget is if you want to renovate your kitchen. You don't want to spend too much while transforming your kitchen.
Budget is an important thing to consider. You need to make sure what you can afford. There are plenty of options available when it comes to kitchen remodeling. However, you don't want to take money out of your emergency savings account to get the remodeling done.
Hence, make sure that you set the budget. Strictly keep yourself within the budget. Deciding how much money you want to spend on kitchen remodeling is going to help you keep your peace of mind. You'd get an idea about what you can afford and what you can't.
Figure Out a Timeframe
Your kitchen is the most commonly used room in your house. You cannot keep it occupied for renovation for long. Therefore, you have to figure out a timeframe.
 How long are you willing to complete the kitchen renovation? Do you want to get it done in 4 weeks or 6? You can discuss it with the kitchen remodeling service you are considering.
The professionals know how much time the kitchen renovation will take. However, keep yourself prepared for the job taking longer than you expected.
Lightening is important
When you are transforming your kitchen by changing the flooring, worktops, and cabinets, you might ignore the lighting.
Good lighting adds to the appeal of the kitchen. Moreover, you are able to cook properly in the kitchen if the lighting is proper. You can try adding different lighting shapes and sizes in your kitchen.
You can add pendant lighting over the dining table. It would make your kitchen look stylish. Make sure that you choose small pendant lighting. A larger one would dominate the look of the kitchen.
Using spotlights in the kitchen is a common thing in the UK. Most people add very few spotlights. If you are opting for spotlights, you should consider adding them to different circuits in the kitchen.
LED strips are a modern choice for a lighting system in the kitchen. You can install them under the cabinet or darken up the dark corners of your kitchen.
---
Read Also:
---
Kitchen Ideas
You can take inspiration from modern kitchen photos on the internet if you are planning to renovate your kitchen. People find Instagram and Pinterest quite helpful for this purpose.
You can also take the help of professional interior designers. Moreover, the company you plan to work with also gives you many ideas about how to renovate your kitchen. For more information check out Sonna kitchens in the UK.
Before starting the remodeling, you can do your research and collect different ideas from everywhere. Stick to the idea that you choose in the end. This would make it easier for you to renovate your kitchen accordingly.
Make sure that you choose the remodeling structure of the kitchen that suits your needs and lifestyle.
Shop for the Appliances
You have to consider replacing your old appliances with new ones. Consider donating them if they are in good use. You don't want your kitchen to look shabby by putting the old appliances in the remodeled kitchen.
It is a good idea to opt for built-in appliances. If you want your appliances to stay with you for years, make sure that you invest in high-quality ones. There is no point in buying cheap appliances. You'd have to replace them after some time.
Cabinets
Kitchen cabinetry is extremely important for storage purposes in your kitchen. Most kitchen renovators ask their clients to choose the cabinets first. The cabinets form the basic foundation and structure of the kitchen.
Stylish and modern cabinets add to the appeal and functionality of the kitchen. You get to have an ample amount of space to store your utensils and kitchen appliances.
Conclusion
When you are planning to remodel your kitchen, you need to make sure that you are clear about what you want.
This makes it easier for you to explain to the renovation company what you are expecting. It saves time and you are able to transform your kitchen according to your desire.
You can get a quote from various kitchen renovation companies in the UK and choose the one that suits your budget.