Do you despise the color of your bedroom walls? Have you been meaning to replace the cracked linoleum in your kitchen? Is your bathroom badly in need of a makeover?
Whether you desire home renovations large or small, making green home renovation and eco-friendly home remodeling choices can save the Earth some grief—and save you money. Even if you want hardwood floors, you don't have to feel like an eco-criminal.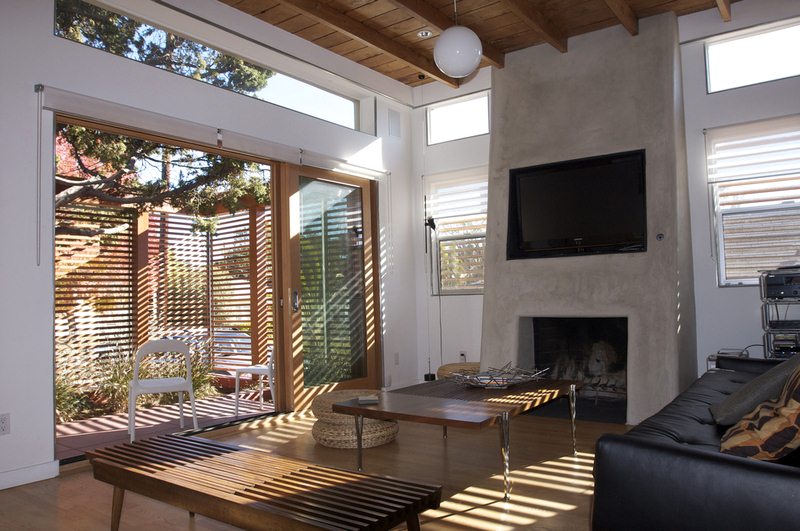 Eco-friendly Home Remodeling, Green Home Renovations
Improving your home while keeping your green halo is easy. Here's how.
---
Read Also:
---
Counters and Cabinets
Are you trying to hide your chipped countertops with piles of papers and books? If so, it may be time to give them a facelift. While you may prefer granite, a popular material used for counters, this rock has to be mined from the earth. Instead, consider counters made from recycled glass and paper that have a faux granite look.
The cabinets in your bathroom are most likely either fiberboard (containing formaldehyde) or plywood. Neither of these is eco-friendly materials; both sacrifice trees and the former contains a dangerous chemical. So when you replace them, consider the wares of suppliers such as Kirei. They sell cabinets created from safer, lower-impact materials such as FSC-labeled bamboo, sorghum stalks, and wheat stalks.
Paint and Wallpaper
You can instantly improve your home's appearance by updating the paint and wallpaper. Painting with products that don't contain volatile organic compounds (VOCs) can make the experience safer and more enjoyable—because you won't have to suffer through those chemical-induced headaches while the walls dry. VOC-free paints can be purchased through AFM Safecoat. Some paints are even milk and clay-based, although these are not recommended for humid areas of your home, particularly bathrooms.
Wallpapering may be a nightmare for a beginner, but the finished walls can be worth the effort. If you decide to take the plunge, for a healthier, more eco-friendly experience use chemical-free glue and natural-paper designs made from grasscloths. It's best to avoid PVC vinyl because it's not recyclable and over the years it releases toxic chemicals into the air.
Trash as Treasure
Using resources from demolished structures or surplus materials from building projects can save you money, and you will be practicing at least one or two of the four R's of waste management (reduce, reuse, recycle, renew). Without your eco-conscious initiative, these leftover supplies might end up in a landfill. Check out the available stock at lumber stores that sell reclaimed floors or speak to local contractors and ask if you can purchase their salvageable materials.
In making your renovations, you may end up with surplus or recyclable materials of your own. Make sure they go to good use by offering them to friends or neighbors, donating them to nonprofit organizations, or placing a classified ad in your local newspaper or on Craigslist. If you end up ripping out your damaged wood floors or have other unusable pieces of wood, you can have them chipped into mulch for your local park or your own yard.
Home renovations are not always easy, but if you are open to green and recycled materials, you'll at least make the work and resulting renovation safe for yourself and your family, as well as easy on the earth. You might even save some money. Home is where the heart is, so make improvements when needed, but try to do so in the most environmentally friendly way possible—so you don't harm our larger, planetary home in the process.