Your kitchen is one of the most personal spaces in your home. It deserves to mirror your preferences and taste.
If your kitchen now looks dull and uninviting to you, maybe the time has come for a renovation project.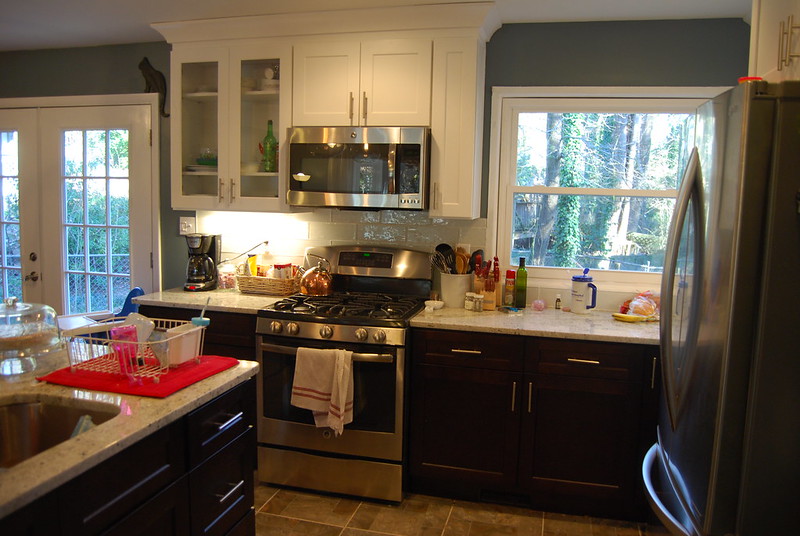 Kitchen renovation is not just any kind of the project; the outcome will beautify your home and also increase its value.
If you are considering a kitchen renovation project, the first line of action is to speak to a professional renovation contractor like Master Design Construction.
Renovation contractors have the experience and expertise needed to turn your drab-looking kitchen into a masterpiece.
Not convinced that your kitchen needs a renovation? Below are some reasons to invest in this project.
Refresh the Wear and Tear
Your kitchen is where the magic happens. As the heart of the home, it is prone to constant traffic, which leads to wear and tear.
You may also have some mild damages on the walls and other areas of the kitchen that need to be fixed.
By choosing to renovate your kitchen, you can address all of these problems once and for all.
Your renovation project will breathe fresh air into the room. All chipped, and greasy cabinets will be taken out and replaced with new and updated ones.
You can even decide to save money by repainting your existing cabinet for reuse. The renovation project will also address the drab-looking counters, flooring, walls, and other areas that have been dinged and dented.
With the renovation project, you can update the appliances in your kitchen and even save more energy by choosing energy-efficient fixtures and installations.
Your kitchen will also get better lighting, backsplash, and an entirely new look. All of these and more are bound to boost the value of your home when you are ready to sell.
---
Read Also:
---
Improve Your Kitchen Flow
The pandemic has altered the way many people work and live their daily lives. More people are working from home, which means they are interacting with their kitchen more.
With increased traffic in the kitchen, you may begin to notice some pesky little problems that make using your kitchen a bit frustrating.
All of these pesky little factors that infuriate you can be addressed when you choose to renovate your kitchen.
With more time spent at home, you notice the areas that can be improved on and things you wish to get rid of.
This knowledge can help you to better plan your kitchen for the renovation project. Are you looking for more power outlets?
Do you need more storage space? Are you looking to entertain more people in your kitchen? All of these can be added on when you renovate your kitchen.
Create more Storage Space
The first time you saw your kitchen, you must have wondered what would go into all of the space offered.
However, some years down the line, you're asking yourself where all the space went. A good way to amp up storage and create more space is to renovate your kitchen.
By renovating the kitchen, you can focus on making it more functional and designing it to taste.
You can speak to your renovation contractor on the ways to create more space to handle all of the items that seem to be cluttering your kitchen. With kitchens, space is never enough.
Improve your Home's Environment
The quality of the air in your home affects your health and wellness. Older kitchens often put the occupants of the home at risk of poor-quality air.
A renovation project is a perfect idea to get rid of this problem and increase your home's appeal.
With the renovation underway, you can seamlessly get rid of formaldehyde present in old man-made pressed wood products.
You'll also be able to get rid of other volatile organic compounds (VOCs) that may likely affect your health.
Having decided to renovate your kitchen, you should pay attention to doing it the proper way. Below are some of the common recommendations to follow as part of the renovation project.
Replace Worn Appliances and Fixtures
Older appliances and fixtures are not energy efficient.
When renovating your kitchen, now is the time to go all out for new fixtures. Look for new fixtures that add value to your kitchen and make your life easier.
Improve the Work Areas
If you have been having issues with your countertops, cabinet placement, island placement, and others, this is the time to correct it all.
Work closely with the design expert to ensure functionality across your new kitchen space.
Functional Storage Spaces are a Must
You can't get enough storage spaces in the kitchen.
Work closely with the designer to ensure that you can improve on the existing design for more storage space.