Every modern home today relies on technology to run efficiently. This inseparable relationship that modern families have with technology will increase as they transition into even more sophisticated and advanced technology.
Some of the most significant benefits of modern technology within homes have been the simplification of complex tasks, the economy of time, energy conservation, just to name a few.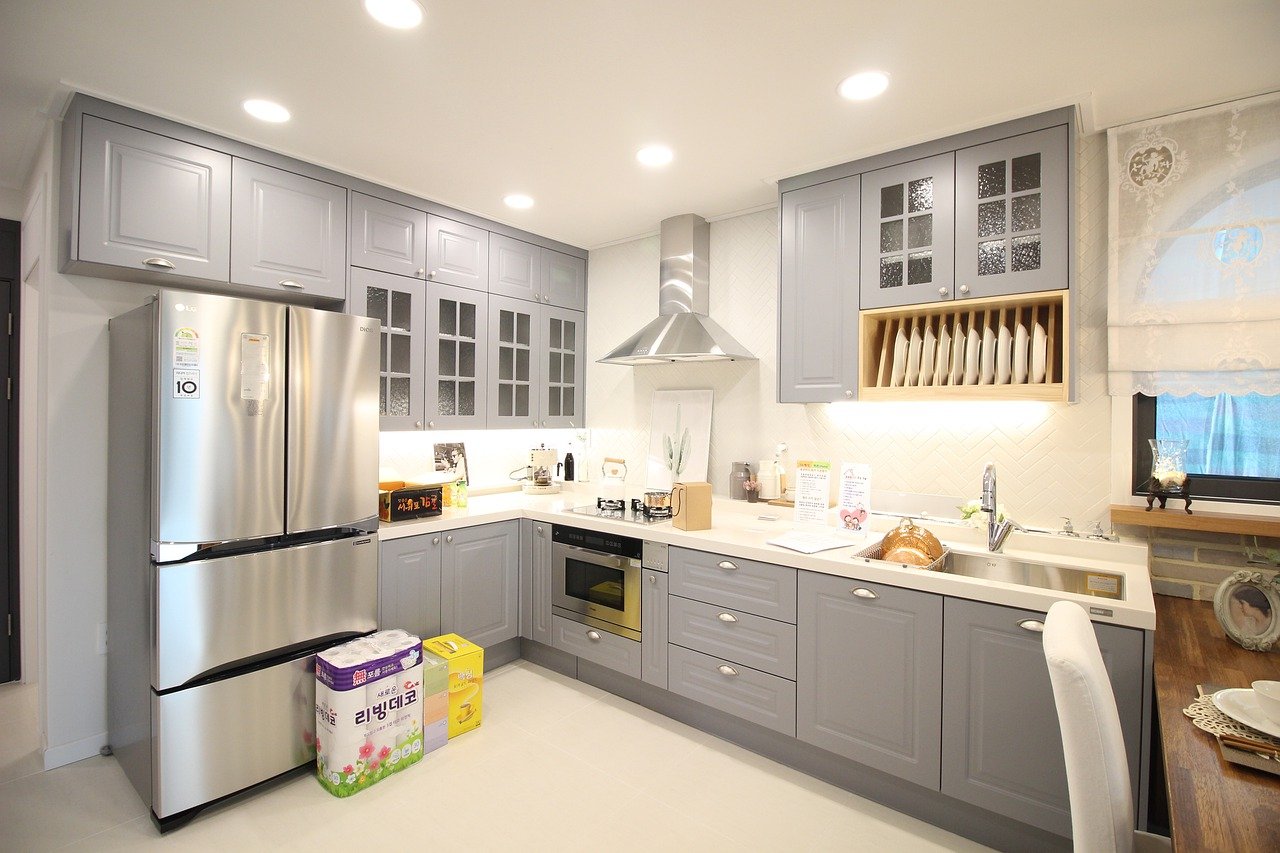 In this day and age, there are solutions that you can implement at your home to combat the changes in the ecosystem resulting from global warming and climate change.
Can you imagine a kitchen design from Trewinds Fantasy Homes Consultants incorporated with modern kitchen tech ideas? Sensational!
Keep reading to find out five modern technological concepts that are financially economical and environmentally friendly for your kitchen space.
1. Gadgets powered by Artificial Intelligence
Appliances used in the kitchen are the first kitchen recipes before you decide on what to cook.
Efficiency and convenience around the kitchen will allow you to save time and work smartly.
You want to be able to minimize instances where you get accidental food spills or overcooked food.
As such, gadgets driven by artificial intelligence can help improve the situation by reducing human errors that may result from multi-tasking or forgetfulness.
Smart egg timers, for instance, help you to organize processes in your kitchen with the provision of instructions to be followed when preparing different meals.
Besides that, they aid you in creating lists for your shopping needs and weekly diet plans.
Even more fascinating is their ability to function across different platforms, or rather devices.
With devices such as your smartphones or tablets, you can regulate and manage these particular AI gadgets. For example, you can use specific applications to run your oven or fridge.
2. A Display For your Kitchen that is Smart
The touchscreen tech is so common today. However, it's only recently that it's making its way into the modern kitchens as an important addition to every contemporary home design.
The art of cooking may not need the use of cutting-edge technologies. But if you want to conserve energy and time, you might need to get online support, electronic cookbooks, and gadgets driven by artificial intelligence.
The smart display can be installed on your kitchen wall or in between the cabinets in your kitchen. You get to command it using your fingers or voice.
Another way for its installation would be to have it on your countertop. The digital display usually has features like a cooking timer and Wi-Fi.
You can always be on the fly with your recipes as long as you are connected to the internet.
---
Read Also:
---
3. Smart Modern Appliances
Upgrading your outdated kitchen appliances to more environmentally friendly appliances that are technologically advanced is a great modern fix for your kitchen.
With modern kitchen appliances, you will not only save on water and power, but you'll also get durable products.
Additionally, modern appliances are artistic, beautiful, and available in various designs and colors for your kitchen.
Manufacturers are no longer only designing for technical purposes, but they work with designers and colorists to achieve aesthetics beyond the technical aspects.
Further, the technological aspects aim at incorporating modern features across an array of specifications.
Given that, a selection of door ovens with a French touch, a burnished electrical cooktop, and a lovely marble countertop would be a great combination of pure form and function.
If you have oil-based appliances in your kitchen, there is something you need to know. According to the experts at bondedoil.com, it would be best to stock up on oil beforehand to mitigate any future troubles.
4. Get Rid of Wires, Incorporate Wireless Tech
Although the idea of a cordless kitchen isn't uncommon, most households still are apprehensive of having no electrical cables in kitchens.
For instance, visualize a mixer with no power cable that functions on battery how is that even possible?
Such innovations seek to revolutionize modern kitchens, allowing you to have unrestricted mobility around your space and at the same time keep your devices and home appliances with full power throughout.
Moreover, with a wireless network throughout your contemporary home kitchen, you may eliminate the need for power cables, making your kitchen a safe space for you and your family.
Wireless countertops can charge and run all your mobile devices, including laptops and smartphones, plus your culinary appliances.
5. Intelligent Composting Bins
Waste disposal is one of the biggest challenges in the world today. Water bodies are swelling up with trash, and the dumpsters on the land cannot contain the amount of waste disposed of daily.
Therefore, households must discover innovative methods to reduce waste generation from their houses.
Recycling, repurposing, and reusing are some of the ways to manage waste. But you may also be able to enlist the services of smart tech.
Smart waste bins, for example, seek to cut down food waste production. In turn, they convert food waste into compost which can be used to nourish plants. You can use this in your garden or make it available to a local farmer.
Modern home tech is attractive since it delivers unrivaled ease and satisfaction. You can visit https://remodelingwestpalmbeach.com/ to learn more about how you can revamp your home kitchen.
These modern technological solutions can help you cut down on energy costs and water consumption at home.
At the same time, they can play a role in environmental conservation while saving you money in the long run.