Are you looking for a multifunctional wall bed that hides away if you have limited space or looking to remove visual distractions? You have come across the perfect article for this. Read on to know more about Murphy beds!
Because of today's most highly valued-after cities, very expensive rental and mortgage costs, along with a growing demand for well-designed and eco-conscious living, have pushed many of us to live in a smaller space and small houses.
And given these limited spaces, the desire for multifunctional furniture to make pieces that help enable homeowners to utilize a single room for multiple different functions have grown.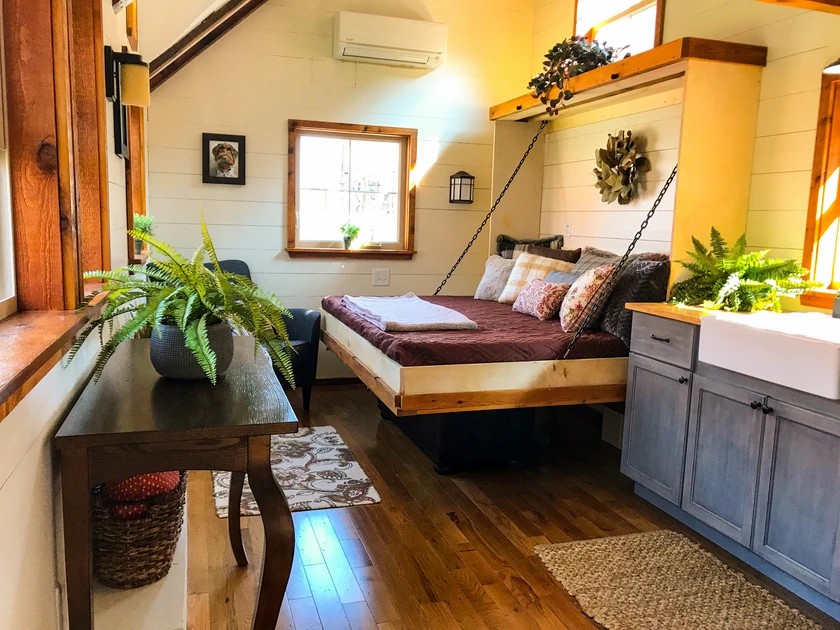 Nowadays, some small-space design patterns incorporate the use of wall space to optimize storage for a number of uses, such as wall-mounted, drop-leaf dining tables, and fancy built-ins. The tried-and-true Murphy beds are another creative way to optimize wall space in a tiny house.
Nothing could give the homeowners the versatility and flexibility they want (and sometimes need) as a wall bed could offer. These extremely practical and excellently-designed beds, called Murphy beds, are among the most distinctive and efficient space-saving and storage solutions around.
The Advantages of Murphy Beds
Below are some unique characteristics that you may not hear about Murphy beds:
---
Read Also:
---
It Is a Great Space-Saver
Murphy beds conserve area because if it is not used, the bed folds up flat against a wall. The unit design makes it possible to store the bed either vertically or horizontally in order to possess the best efficiency and design.
In residences as varied as apartments, dorm rooms, camper vans, recreational vehicles, and almost every house in which a multi-purpose space would prove beneficial, this simple idea allows several ways to use the space now available.
Since the Murphy beds in any given room no longer monopolize the floor space, and the bed can be easily transformed into sleep mode; space can then be conveniently used for almost any reason.
The modern designs may seem that there is no bed at all in the house. Murphy beds allow the space to be utilized as a family room, study room, lounge, art room, office room, or almost any other function you may want when you do not use it as a sleeping room.
Suppose you want to have a guest room from time to time but do not have sufficient space to enable a full-time guest room (like many of us) in just a few seconds.
In that case, you can quickly build a cozy, readily available extra room and still have ample usable space for all those days when you do not have a visitor at home.
It is Easy and Fast to Fold/pull-down
After every use, a standard cot or air mattress must be set up and disassembled. Usually, they are placed in a cabinet and can use up a lot of usable space for storage.
Cots are heavy and cumbersome, do not use traditional mattresses, and also it is supported with a bar in the center that can be awkward and trigger back pain. Air mattresses may deflate and often slip and roll around the floor, losing their steadiness.
Murphy beds, on the other hand, can be quickly folded up and down. You can even have the bed primed and ready for the next use. They use regular mattress sizes, including single, twin, queen, and king, and have slats that offer superior support and comfort in place of a box spring.
Murphy beds are special because you could have a king-size bed as an essential component of the piece with functional and elegant cabinetry, or you could have an extra twin bed in a room that has just adequate room for a small cabinet.
Only the space available, the designer's creativity, and the budget limit the design choices. But the most crucial part is that your needs are met in an appropriate and aesthetically appealing manner.
The mattress is stored inside the main cabinet, and side cabinets will provide room for voluminous bed sheets, pillows, and blankets.
The cabinetry functionality may be configured to meet the requirements of the activity that will actually occur in the space when the bed is not used, based on the dual use of the room.
Although Murphy beds may seem wide and bulky; they are made to be easy and seamless to operate. Even if there are a number of security mechanisms and mechanics, they are effortless to set up.
You Can Morph Two-room Uses into One Room
Murphy beds enable you to use a space to the full extent, which mostly implies that two essential features can be performed. With the installation of the Murphy bed, your home office will become a classy extra space.
You can also use this space-saver to merge a children's bedroom with their playroom. Just think about all the additional space you would have. Murphy beds can undoubtedly help your room become spacious.
Its Mattresses Can Be Customized to Preference
Older Murphy beds were tiny and a bit uncomfortable. But, the newly designed Murphy beds could be customized to just about every size the user desire to have, and the pleasure is incredible.
To provide real comfort, the designers even created special plush mattresses intended for vertical storage.
The Drawbacks of Murphy Beds
Not Made for Utter Comfort
Some people find Murphy beds not very comfortable to use. It could just have to compromise the convenience factor of having a bed. The primary cause for this is that, instead of using box springs, these beds use wire mesh.
Murphy beds might not be quite as comfortable or robust as compared to regular beds.
There is Not Much Decoration
Because there are no headboards, footboards, or bed rails in Murphy beds, it does not have the scope for decoration. So, if you are an aesthetic lover, you might find Murphy beds a wrong choice.
In the Long Run, it would Become Tedious to Fold/pull Down the Bed Every Day
It could be a daunting task for some of the users to fold a big bed every day. Because you are restricted by space, each day you woke up, you have to fold the bed. Over time, this activity could become tiresome for some individuals, like older citizens or elderly people.