After years of living in your home, it may be a high time to offload it and perhaps downsize to a much smaller and manageable property.
There are other reasons for selling your home: relocating for new job opportunities, the kids have fled the nest, or you want to sell and upgrade to a better home.
Irrespective of the reasons behind selling, homeowners want to get value for their money, and to this end, most hire a real estate agent. While enlisting the services of a realtor is highly advisable, some agents are unscrupulous and are in the game to trick buyers one way or another.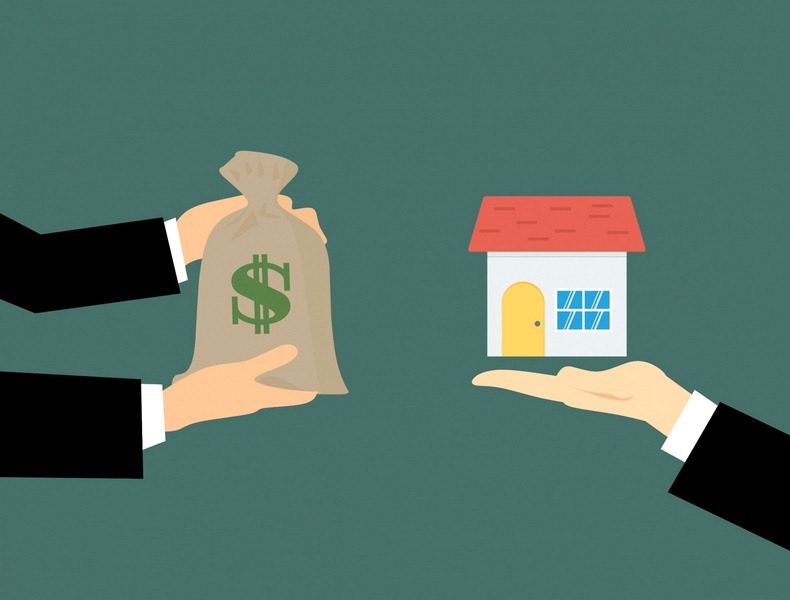 6 Ways You May Be Tricked When Selling Your Home
Here are six ways your realtor may dupe you when negotiating deals for your property.
---
Read Also:
---
Modest Listing Price
Listing your property below market value is one of the most common tricks that real estate agents use so they can clinch a deal fast and collect their commission. Quoting at a lower price is bound to attract many prospective buyers, and since many of them can afford it, the property is easily auctioned.
After narrowing down to the highest bidders, the finalist fight over it until the best deal is presented. While such methods may pan out, the auctioning process can take several weeks or even months and the longer the property sits on the market, the less likely it is to attract buyers.
What's more, under quoting the property exposes buyers to the risk of selling for a lower figure than they would have gotten had the pricing been done better. Safeguard yourself from such shady realtors by doing thorough research on the right market price and consider key factors or "comms" as the agents like to call them.
As well, it doesn't hurt to hire an agent with a great track record including one who is honest in their dealings.
Open Houses And Staging
Most of the time, the realtor will suggest that prospective buyers need to see the property and the best way is holding an open house. It is not. Any serious buyer will schedule a meeting to see the property at yours and their convenience. While open houses can generate leads, they are time-consuming not to mention the extra costs for staging.
Strangers stream in and out of the property opening drawers and cabinets, critiquing your sense of décor – or lack thereof – with total disregard of the owner's feelings. Imagine overhearing couples discuss how they plan to tear down your home of twenty-plus years! Some people could be just window shopping enjoying the free snacks while some could be casing the property for a burglary.
Dual Representation
Some agents work for two agencies which means they will represent you – the seller – and represent the buyer which raises the issue of conflicting interests. How can someone get the best possible deal for you while negotiating the best possible deal for the buyer? Such real estate agents are only interested in hauling in a second commission, and whichever way the sale goes, they get paid. This means that you are essentially paying someone to do nothing.
Some states have enacted laws that prohibit agents from doing anything that jeopardizes the deal. They have to remain neutral and not give you sound advice that will get you a better closing deal. If this is your first foray, Ashley Buys Houses is an ideal place starting point for finding a realtor who is fully vested in your interests.
How About Renting?
When the sale goes cold, and the calls become few and far between, the agent may suggest renting out the home as you await the right buyer. After months of waiting for a buyer, it is very tempting to get the best deal on the table.
The agent will promise to find a renter who can also buy the home down the line but how can they guarantee this? This is yet another marketing gimmick to get you (the owner) off their back as they focus on other properties. More so, the headache of having a renter falls on you.
As a landlord, you will be called upon to fix things here and there, and this will only cost you money. What's more, the renter may never buy the property anyway so once the lease is up, you will be left looking for another renter, or the home will sit there. If your agent is not performing at par with your expectations, firing them is the next best thing so you can start anew with a better candidate.
Attending Home Inspections
A home inspection is a crucial step for the property listing process, and it is vehemently vital that your agent is present. Nevertheless, some agents claim that they don't have to be present – perhaps they are tied up chasing lucrative deals as they typically work on commissions.
The agent needs to follow the inspection process and get accurate knowledge about the state of the property. Beware, home inspectors or even buyers can exaggerate issues such as leaky floors to drive the price down. This information will inform the listing price.
Overpromising and Under-Delivering
Any realtor worth their salt is unabashedly good at selling their skills, sales track record, industry contacts, and such so that you hire them. If any episode of "Million Dollar Listing (NY or LA)" is anything to go by, real estate agents are quite adept at embellishing their accomplishments.
Ask for referrals and don't be reluctant to check them out with a fine tooth comb. Only hire someone you are truly comfortable with and preferably a reference from trusted people.
Conclusion
Real estate is a murky world that can end up hurting property owners who are naive or just too lazy to do their homework. Beware of red flags like poor communication, bad marketing of the property, no-shows, and so on. All this to say, homeowners must be well informed to avoid being duped by devious realtors.