Gardening is an age-old practice that connects us with nature, allowing us to create a tranquil oasis right in our own backyard. Gardening is a rewarding pursuit that offers countless benefits, both for us and the environment.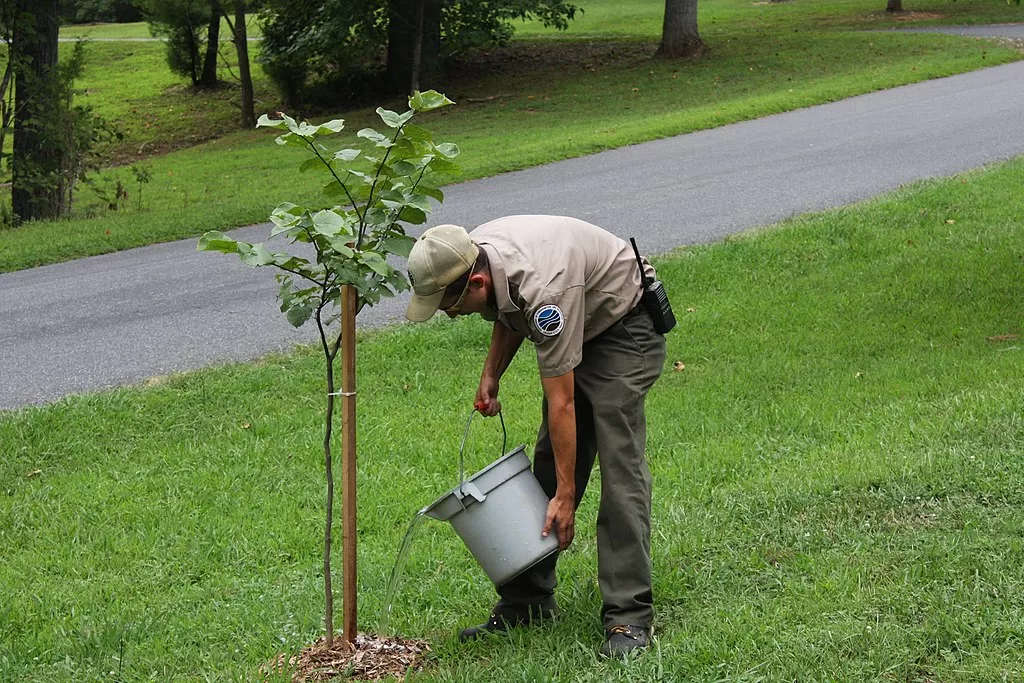 By following proper tree care practices, we can create a lush, thriving garden that showcases the beauty of nature. However, when necessary, engaging tree removal services can help mitigate potential risks and enhance the overall aesthetics of your outdoor space.
Trees play a vital role in enhancing the beauty and health of your outdoor sanctuary. Let's embark on a journey to cultivate a thriving and vibrant green space.
The Importance of Trees
Trees are not simply ornamental additions to our surroundings; they are living organisms that offer countless advantages to our environment. Through the process of absorbing carbon dioxide and releasing oxygen, trees play a pivotal role in addressing climate change and enhancing the air quality in our surroundings.
Trees provide valuable shade, which helps reduce the reliance on excessive cooling systems during the scorching summer months. Trees foster biodiversity by serving as habitats for various wildlife, including birds, insects, and other creatures.
---
Read Also:
---
Care and Maintenance
Caring for trees requires attention and understanding of their unique needs. Important tips to help ensure their optimal health and growth:
Choose the right tree species suitable for your climate and soil conditions. Dig a hole wide and deep enough to accommodate the roots without crowding. Gently loosen the root ball before planting, ensuring good soil contact.
Newly planted trees require regular watering to establish strong roots. Provide deep watering, focusing on the root zone, rather than shallow frequent watering. Consider using mulch around the base of the tree to retain moisture.
Regular tree trimming helps maintain a balanced and attractive shape, promotes healthy growth, and prevents potential hazards. Remove dead, diseased, or crossing branches to prevent damage and improve airflow.
Providing trees with the necessary nutrients is vital for their long-term health. Utilize organic fertilizers or compost to supply soil nutrients. Adhere to the recommended application rates for the particular tree species, as excessive fertilization can potentially damage the roots.
Stay vigilant in observing your trees for indications of pests or diseases and promptly address any problems that arise. Organic insecticides and disease-resistant tree varieties are preferable to minimize harm to beneficial insects and maintain a balanced ecosystem.
There are instances where tree removal or trimming becomes necessary to address various situations. Individuals can rely on the services provided by professional tree removal companies to assist them in these circumstances. Tree trimming Maryland services offer professional assistance for situations such as:
Hazardous Trees: Trees with severe structural damage, extensive disease, or a compromised root system pose a risk to property and personal safety. Expert tree removal services can safely remove such trees, preventing potential accidents.
Landscape Renovation: During garden renovations or landscaping projects, tree removal may be required to accommodate new designs or structures. Professional tree removal services ensure efficient and safe removal while minimizing disruption to the surrounding area.
Overgrown Trees: Uncontrolled growth can lead to overcrowding, obstructed views, and overshadowed areas. Tree trimming services help maintain trees' size and shape, allowing them to coexist harmoniously with other garden elements.
Remember, as a responsible gardener, your green thumb has the power to nurture and shape a vibrant and sustainable environment for generations to come. By taking the time to understand the unique needs of trees, practicing proper tree care, and seeking professional assistance when needed, you can ensure the health and longevity of the trees in your garden.