Are you tired of the same old look of your home? Do you want to enhance the aesthetics and functionality of your house without breaking the bank? Then, this article is for you! In this post, we will explore ten innovative and affordable ways to improve your house.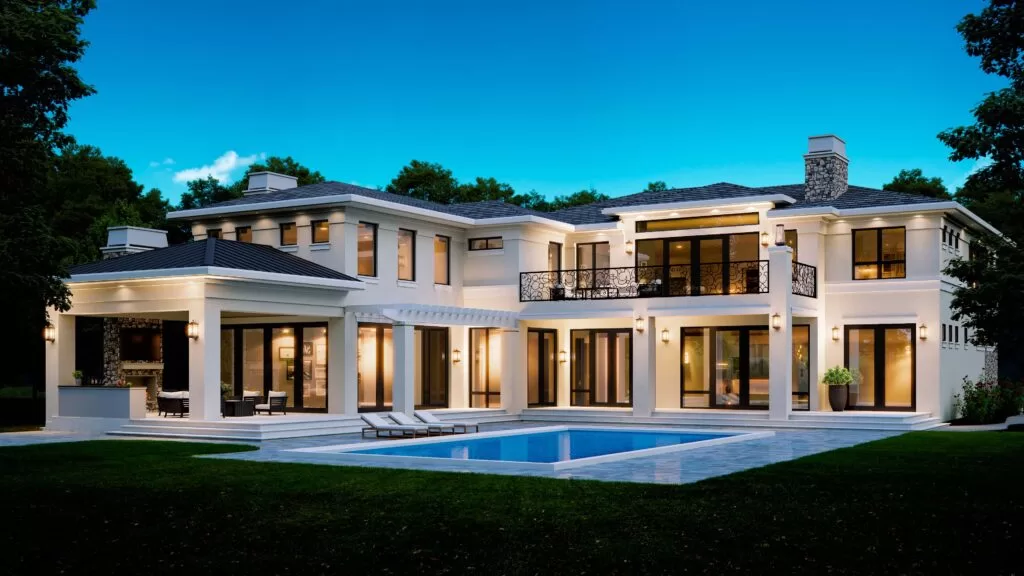 Add a Fresh Coat of Paint
 A fresh coat of paint is the easiest and most cost-effective way to transform the look of your architecture home design. Choose a color that complements your furniture and enhances the ambiance of your living space.
Upgrade Your Lighting
Lighting can make or break the ambiance of your home. Consider upgrading your lighting fixtures to brighten up your living space, add warmth, and make your home feel more inviting.
Create a Focal Point
A focal point can make a significant impact on the look and feel of your home. You can create a focal point by adding a piece of artwork, a statement piece of furniture, or an accent wall.
Add Plants
Indoor plants not only add color and life to your home, but they also purify the air and promote a sense of calmness and well-being. You can choose from a variety of plants that require minimal maintenance, such as succulents, spider plants, and snake plants.
---
Read Also:
---
Install Smart Home Technology
 Smart home technology can improve the functionality and energy efficiency of your home. You can install smart thermostats, smart lighting, and smart home security systems to make your home safer, more comfortable, and more convenient.
Upgrade Your Appliances
 Upgrading your appliances can make your home more energy-efficient and save you money in the long run. Consider replacing your old refrigerator, dishwasher, or washing machine with a new, energy-efficient model.
Organize Your Space
Clutter can make your home feel cramped and uninviting. Take some time to organize your space and declutter unnecessary items. You can also invest in storage solutions to keep your space tidy and organized.
Install Crown Molding
Crown molding can add a touch of elegance and sophistication to your home. It can also make your ceiling appear higher and your walls appear taller.
Upgrade Your Flooring
If your flooring is outdated or worn out, consider upgrading it. You can choose from a variety of affordable flooring options, such as laminate, vinyl, or tile, to enhance the look and feel of your living space.
Add a Deck or Patio
 A deck or patio can provide additional outdoor living space and enhance the value of your home. You can create a comfortable and inviting outdoor living space by adding comfortable seating, outdoor lighting, and plants.
In summary, improving your home with house renovation doesn't have to be expensive or complicated. By implementing these ten innovative and affordable ideas, you can enhance the aesthetics and functionality of your home and create a space that you will love to live in.
Here are some additional tips for renovating your home on a budget:
Do your research and get multiple quotes from contractors.
Consider doing some of the work yourself, such as painting or installing new light fixtures.
Look for affordable materials and options.
Don't be afraid to negotiate with contractors.
Be patient and don't rush the renovation process.
By following these tips, you can renovate your home on a budget without sacrificing quality or style.