From a regular person's point of view, tree trimming or removal doesn't seem like much of a challenge at first. However, in reality, this task is challenging and requires experience and skill. This is why it is always important to consider professional help when attending to your trees.
Well, tree maintenance keeps them healthy and free from diseases. A well-trained professional arborist knows how best to handle a tree problem, treat a diseased one, trim healthy and securely remove unwanted trees.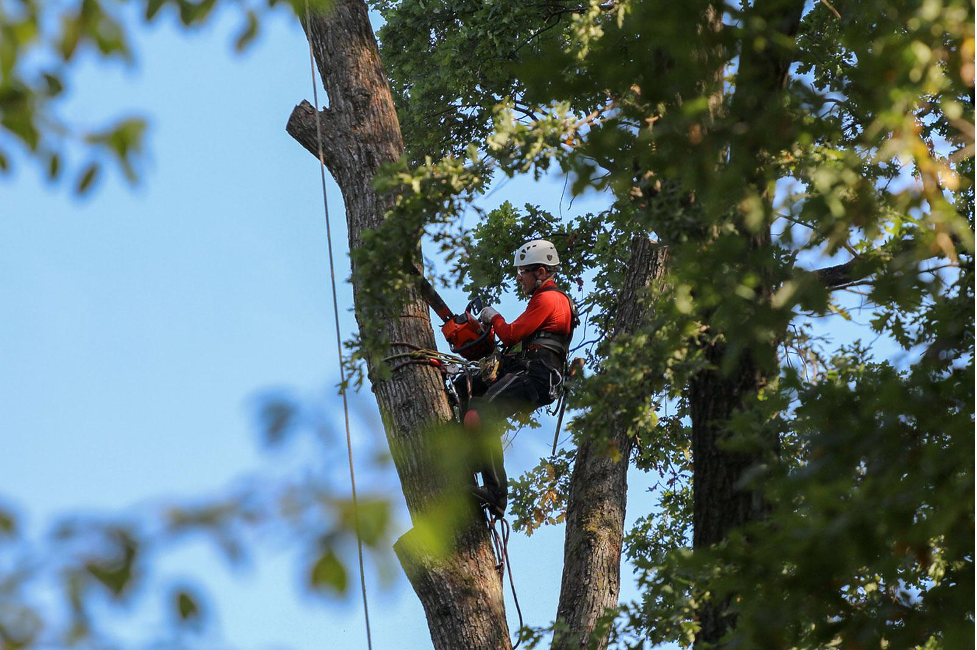 Who is an Arborist?
A certified arborist is a tree surgeon, or rather a qualified person with a profession in Arboriculture. A professional arborist is a member of the International Society of Arboriculture, ISA, and has attained three years of full-time experience interacting or working on trees.
Arborists have a wide range of scope of work. They can do many things, including local tree cutting services, tree removal, pruning, emergency tree care, planting, soil aeration, preventive maintenance, plant health care, and much more.
Here are 5 Important Reasons Why you Need to Hire a Professional Arborist to Attend to Your Trees.
1. Arborists are Highly-Trained in Proper Tree Care
This is the first and the most popular reason why one needs to hire an arborist. Having healthy trees is an advantage to one's investment.
You probably know a thing or two about trees, and you can approve that it is frustrating to watch your trees die due to improper tree care.
Hiring a certified and highly skilled arborist isn't a waste of money. These guys take good care of your trees, identify the needs and dangers, and work on them accordingly.
May it be tree trimming or tree removal, an arborist knows best how to handle the job.
Arborists know the art and science behind proper tree planting, tree maintenance, and general care. They possess high skills in ailment diagnosis, pruning, pest and insect treatment, and tree removal.
Note that tree quality and life depend on how best it is taken care of. Proper tree care is a significant investment that brings you substantial returns in the long run.
---
Read Also:
---
2. Arborists Have the Right Tools for The Job
Tree trimming and removal are dangerous, especially when you don't have the right equipment to get the job done. Despite the complexity of the task, a qualified arborist has the proper tools and equipment to get the job done safely and in the right manner.
Think of that tree destroyed by the storm and pose a danger to your house. If the person you hire is not skilled enough, then you risk the tree falling on your home or even injuring people. Hiring an arborist will save you all that stress.
They keep their shears well sanitized and sharp for precise and healthy cuts when trimming. This prevents contamination of the wounds. Arborists have cranes, saws, ropes, and all other equipment needed to do away with those weak branches or dead trees in your yard.
Tree businesses pose a high risk; hence it requires special knowledge about the physics and the biology of trees. An arborist knows best the rigging to use, the type of saw that will safely cut the branches, effective stump grinding, and how to operate other machines safely.
One more thing, hiring a professional arborist to trim or remove trees in your yard will save you the cost of buying your own tools for the job.
3. Arborists Know and Abide by the Rules
Tree trimming and tree removal is not any other activity. Most states need you to obtain a tree removal permit before you work on various trees. Typically, there is so much attached to tree removal.
Some of these laws come with expensive consequences if not adhered to. If you have never done this before, you'll need to do more research to know what is required when cutting down a tree.
Arborists know every city or state rule attached to all three projects. They know the impact their work has on the surrounding environment and individuals.
A professional arborist will be mindful of the curbing liabilities and local rules and regulations. He will consider external factors such as power lines, water pipes, and more that influence how he gets the job done.
4. Arborists are Insured
Before you decide to cut down a tree yourself, it is vital to consider the liability of the job. If at any point the tree you're removing crashes into your neighbor's property, such as utility lines, vehicles, or buildings, know that you'll be held liable for all the damages caused.
Arborists are not only highly skilled and trained but also are licensed and insured. There are lesser chances of such accidents happening if you hire a professional arborist.
However, in case of the same, they are covered, and you can easily be compensated.
Their insurance cover comes in handy to protect you against liability claims. It will cover all injuries that the arborist, the company's employee, or the owner suffers while doing the job.
Through worker's compensation, the company can take care of the injuries succumbed by the employees.
5. Arborists Expertise Help Protect your Investment and Property Value
Taking good care of your trees is an investment, and so you need the best out of it. Trees not only give your home an excellent appeal but also add value to the entire property.
There is this note by the international society of Arboriculture, which says, "Well cared for trees and shrubs are very attractive and appealing, and they add considerable value to one's property, but poorly maintained trees are a significant liability."
Hiring a skilled arborist helps you to realize the worth of your property easily. Remember, you get what you pay for, and definitely, you'll get the best from an arborist. All the money you spend on tree care does not go to waste.
Furthermore, you'll be saving money by preventing unnecessary losses from happening. If you desire to relocate to another city in the future, you'll earn the best from your property.