Rainfall has often been irregular in the Californian city of Sacramento for many years now.
Therefore, it does make sense to incorporate certain drought-resistant elements such as paver stones in their landscapes.
Customers will also be able to buy drought-tolerant varieties of grasses that can look pretty in their outdoor landscapes.
Good landscapes are made possible with help from expert landscape installers in the area.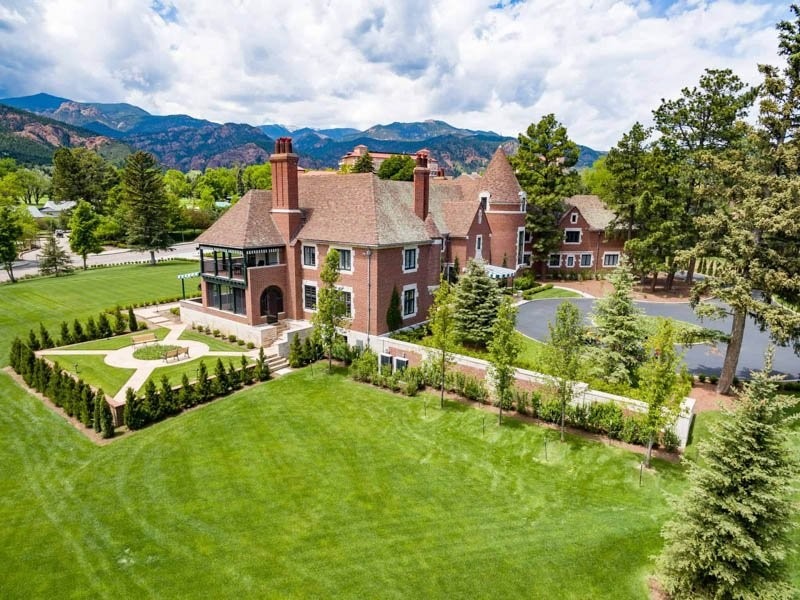 Find Contractors Online
Today it has become very easy to locate the best landscape contractors in Sacramento.
All the information about them can be found online, with several details being available.
Apart from details about their work, customers can also request free quotes over the Internet.
Use the look and feel of the website to gain an initial understanding of the landscaping contractor's work. Payment can also be made online on their landscaping websites.
The aim of the drought-resistant landscape is not to control droughts, but to require very little maintenance.
Native plants in California are not just water-wise and attractive, but also aid biodiversity by providing habitats and attracting butterflies and birds. Some of the native plants seen here are:
California Redbud
California Fuschia
Blue-eyed Grass
Twinberry Honeysuckle
Tree Poppy
Santa Barbara Ceanothus
Bush Anemone
Island Alumroot
Woolly Blue Curls
Point Reyes Meadowfoam
Landscape Planning
Landscape designs can be made only after proper planning and execution on behalf of the contractors and in consultation with the homeowners.
For planning to be done at multiple levels, it is mandatory for the landscaping experts to visit the property.
With the number of reputed landscaping contractors being available in Sacramento, residents of areas such as Elk Grove have plenty of options.
They may either set up gorgeous landscapes or renovate the ones on a property.
Here are the steps to take for obtaining healthy vegetation during droughts:
Installing Water-efficient Plants
Making Use of Decorative Rocks and Wood Mulch
Addition of compost or any other form of organic matter to soil
Stones should be present around the following garden landscapes to make homes beautiful:
Patios and other outdoor spaces
Pathways
Raised Garden Beds
Water Features
Wall Claddings
Swimming Pool Areas
---
Read Also:
---
Excellent Prices
Make use of the free quotes on landscaping websites to get a good bargain on installation.
The prices can be bargained on the basis of the interactions with contractors.
It would be helpful to have a look at other landscaping websites to decide on what's the most suitable market rate.
In general, discounted offers can be regularly seen on the Internet.  However, a 'free quote' would still be helpful in getting an estimate and preparing a budget.
Nature of Landscaping Tasks
The nature of landscaping jobs is in line with the following:
Those wanting to overhaul the entire landscaping area
Those who look to make very small changes to their beautiful landscapes
Those who want to have a new BBQ or deck
The benefits of selecting experienced contractors for the above landscaping tasks are as follows:
Raising the Home's Value
Making the Yard Functional
A breathable space and a fresh feeling around the home
Creating an outdoor kitchen that can be used for parties
Residents of Sacramento can make use of professional landscaping services to beautify and manage their home landscapes in the best possible ways.
Landscaping involves a lot of techniques, two of which are hardscaping and the elimination of overgrown plants.
The addition of walkways also helps beautify an outdoor landscape. The contractors will see whether to put landscapes at the front of the house or the rear.
Water Features
Depending on the water supply available throughout the year, individuals can give their preferences for the following water features:
Inexpensive DIY Fountains
Ceramic Fountains
Clay Pot Fountains
Stone Fountains
Customers can have both living and nonliving elements in their landscapes, where nonliving elements are collectively termed as hardscapes.
Wood, pavers, stones, and gravel are part of hardscapes and can be used to make landscapes look good at a very little cost. Simple and cascading waterfalls may be used for a better appearance.
Lights in the Landscape
It is very important for an outdoor or indoor landscape to be lit properly, for the trees, shrubs, and other elements to look good.
Landscaping contractors will inform customers about the different light options that are part of the remodeling ideas.
Of course, customers can always get in touch with the contractors to ask more questions.
It is always advisable for customers to check the landscape jobs previously done by contractors, to give an idea of their potential.
Trust and reliability are built at this point, and they may even consider visits to some of the sites. Testimonials and personal references would be helpful here.