Are you planning to remodel your house? If yes, then you need to think about the necessary upgrades.
Organizing your home in a new way is exciting. And it's also about the detailing you can put into action. And one of the most important choices here is to update your MDF skirting boards.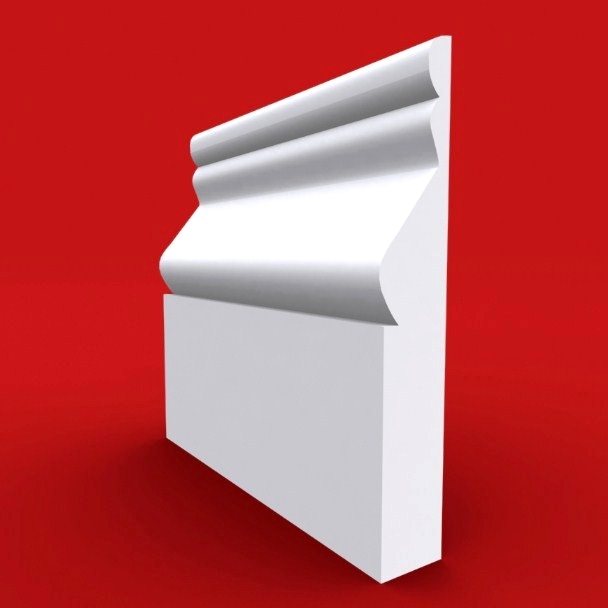 Why Homeowners Make Use of Skirting Boards?
Today, some homeowners make use of skirting boards in living rooms, bedrooms and kitchen. These boards can be generic or classy. Are you planning to switch the boards? If yes, then you need to consider both functionality and style.
The MDF (Medium Density Fiberboard) skirting boards are a popular choice for many households. It is made using wood, sawdust, small wood chips, shavings as well as resin that get compressed together. And this is what makes it one of the best options for skirting boards. Other benefits include the following:
It is an affordable option
MDF comes with a seamless surface finish that can provide a smooth look when you get it painted and sanded. Also, you will find a reduced occurrence of splinters and visible voids
It comes with an increased face strength that provides it with more power from all the surface damage
However, when you are planning to buy MDF skirting boards, or upgrade the existing one to the MDF option, you need to make the following considerations.
Things to Consider When You Are Choosing MDF Skirting Boards
---
Read Also:
---
Who Resides in Your House?
Does your house have children who can scratch the skirting boards? Alternatively, does your home have pets or any other members? Or are you staying alone? It is essential, as most people want both aesthetics and utility in their skirting boards.
Hence, it is best to choose from the top-notch MDF skirting boards that are available today. It is an economical and logical choice! Else, you can select something simple, that you might want to replace within two years of time.
Know What Are You Opting in For
You also need to assess your complete home design. Do you want something eccentric or elegant for your home design? Know your type well, as it has a role to play in the kind of MDF skirting board you will need to select. Based on your home design, you can purchase the paints to decorate it.
Few homeowners want a simple home upgrade! If this your situation as well, you can select from the necessary MDF skirting boards that you will find easily. Today, many online service providers offer this within an affordable price rate.
Decide On Your Home Decor Style
Do you wish to keep your old home style? If yes, then you need to think about ways to save the skirting board that you eliminated and also use the one that matches the decor.
But if you are redesigning the house, you can opt-in for skirting types, such as torus, ovolo and ogee MDF skirting boards. You can select from the chamfered, bull-nose, square edge and pencil round options as well.
When you consider these three essential factors, you can decide on the best MDF skirting board for your house. If you are still unsure, you can check with a skirting board service provider or an interior decorator, to get the ideal suggestion.